Did you know that jobs in the healthcare industry are expected to grow by 15 percent by 2029? This is greater and quicker growth than in any other industry.
2.4 million jobs are projected to be added in the next decade, more jobs than any other industry.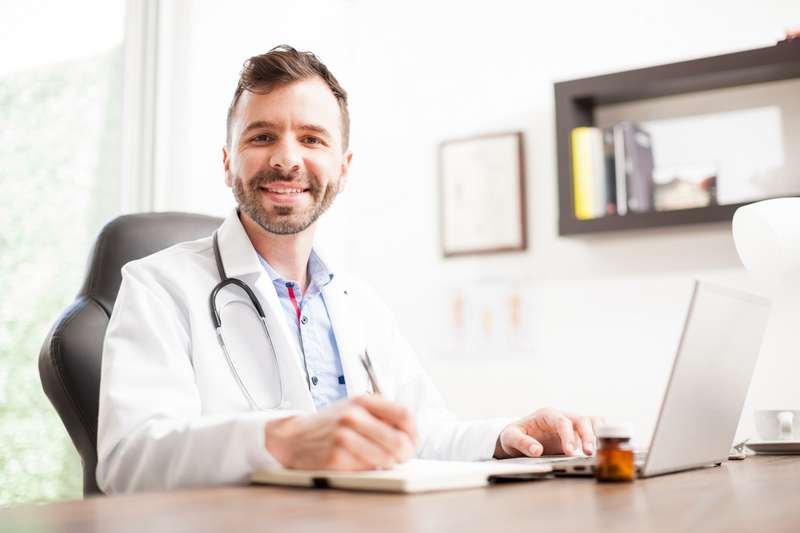 The projected increase in healthcare jobs results from the growing population of elders and their increased need for healthcare services.
There are many different occupations in the healthcare field. One that most people don't think about is healthcare management.
If you're interested in a healthcare management degree, keep reading to learn some important information.
Defining Healthcare Management
This job requires managing the healthcare facility where you work. It's about keeping the office running from day to day by coordinating services.
Healthcare managers ensure that all staff work as efficiently as possible while following all regulations and adhering to HIPAA. You'll also help your facility acquire all the equipment necessary to run a successful office and provide quality care.
Implementing strategies to help the patients receive all their care is an important part of the job. Budgeting properly to make sure the medical office can keep running is another crucial part of it.
The Courses You'll Need for Your Degree
When seeking a healthcare management bachelor's degree, certain areas of study are crucial to your training. Healthcare operations, managing finances, and risk management are a few of the areas you'll need to learn about.
Specific courses in the bachelor's degree program focus on ethics, IT, and healthcare regulations. You'll take some classes on professional communication, medical terminology, and HR management as well.
Don't forget about the general education classes; you'll have to get out of the way first. Math, biology, and English can be completed in the first semester.
The Job Market for This Degree
If you're worried about finding healthcare management degree jobs, then you should know that you'll have plenty of options to choose from once you complete your education. Your workplace can include doctor's offices, hospitals, even insurance companies.
As this industry is expected to grow over the next decade, you can rest assured that there'll be plenty of opportunities once graduation comes. You can begin your career in inpatient services or as a medical office assistant.
Other interesting jobs you can get with this degree include substance abuse education coordinator, social welfare administrator, and nursing home facilitator.
The Salary You Can Earn
A healthcare management degree salary can vary depending on the exact position you hold. On average, you can make an annual salary of $100,000.
On the higher end, healthcare managers can make up to $189,000—the lowest salaries with a healthcare management degree amount to about $58,000 a year.
Experience and education will always make a difference. You'll earn less at an entry-level position, but as you put your education to work and continue to grow in your career, you can begin earning more.
What Your Work Looks Like in Healthcare Management
The responsibilities you hold working in a doctor's office will be similar across the board. Budgeting and improving efficiency are key aspects of your job.
You'll get to supervise hiring and training. Maintaining a professional workplace will be one of your priorities as well. Reviewing grant proposals and patient surveys is another part of your job, so prepare for a lot of time at your computer.
Long hours before and after the office opens and closes are common as attending meetings and community events is a requirement of the job.
Choose the Right School
The right program will depend on your individual needs and goals. The time it takes to earn this degree will vary depending on your situation. On average, however, students will earn their bachelor's degree in about 3 to 4 years.
Getting a healthcare management degree online might be the best option if you want to finish and enter the industry at your own pace. If you want more personalized education, a UMA healthcare degree might be for you.
You'll receive flexible training in smaller classrooms so you can get more one-on-one support and complete your studies at any time of the day or night. A good school will also provide support with job searching after graduation.
You'll Get to Help the Community as a Healthcare Manager
A healthcare management degree will provide you the opportunity to help your community. Everyone from the patient to the doctors to the nurses will depend on you to keep things running smoothly.
You might also get to work with community leaders to prepare public health initiatives that can improve the health and lives of community members.
Why Should You Get This Degree?
Besides the great salary and ample job opportunities, getting this degree will bring you a lot of satisfaction. While not physically saving lives like doctors, your work is meant to help improve a patient's experience in a medical office as a healthcare manager.
Helping people get access to quality and necessary medical care is enough to get you to consider this degree and a career in the medical industry.
A Healthcare Management Degree Explained
If you're considering a healthcare management degree, this guide will help answer your questions and explain more about the education and job requirements.
You'll need to take some courses in IT, healthcare operations, and finances. You can work as a medical assistant in a doctor's office, hospital, or nursing home.
Did you find this article informative? Make sure you check out some of the other blogs on our site on various topics, including career and education.