One way for a business to succeed is to have a reliable web host for your website. Since we are in the digital age, companies must operate on that plane. With the pandemic and COVID-19 still plaguing our streets, physical transactions are less than normal. Well, this is the new normal! And the new normal dictates business dealings through the internet, with ease and comfort. Accuweb Hosting is the best Web hosting solution. They provide all types like Shared Hosting, VPS Hosting, and Dedicated Hosting. Their Cheap Windows VPS plans are best for growing businesses.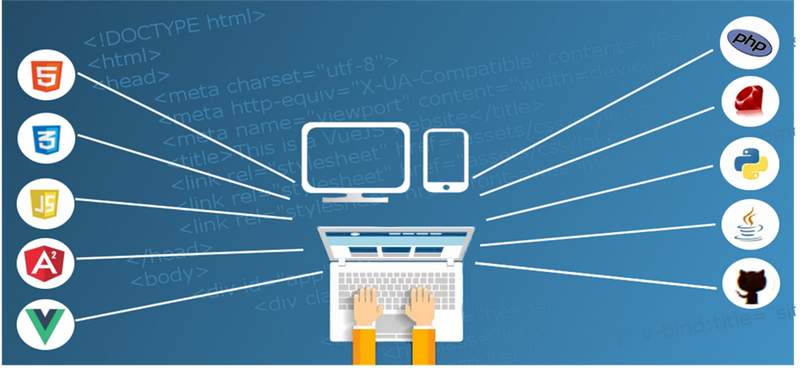 An issue arises when the web host you have chosen will create problems for your business. It can be expensive on your part, and your business will suffer tremendously at the same time. Sales will go down, and your customer service rating will most likely deteriorate. To illustrate, here are some problems in web hosts that you can avoid so that you can select the best web hosting service for your needs:
Slow Navigation Speed
A study made by Akamai in 2006 revealed that people would not come back to an e-commerce website once it takes more than 4 seconds to load. Delay in navigation is termed as Network Latency, and the best web hosts will have an effective hardware and support team to handle this issue. The web host must also provide CDN or Content Delivery Network. CDN is the availability of your site's cached version at maximum speed so that your clients, local and international, can navigate your website quickly.
Expensive Web Hosting Plan
The quote "you get what you pay for" is accurate for this issue. Check the bandwidth offered before selecting a web hosting service and require the host to provide that service constantly. Otherwise, ask how you can communicate with them for an instant solution once the bandwidth is not met. Also, ask for an upgrade option, and when some services are offered for free, make sure you know the counterpart for that "free service," such as advertising space, etc. In reality, there is no such thing as free. Remember that.
Takes A Long Time In Resolving Web Host Problems
This will drive your clients away when your website is not working as it should be. This is the main reason why you must select a web hosting service that offers 24/7 @ 365 days a year Chat and Customer Support. Your business is good if and only if your website is up. If it is down, then your business will also be down.
Non-Disclosure Of Web Hosting Limitations
Ask for all the limitations of your web hosting service first before you sign that contract. Make sure you understand everything and have them explain all the details to you first. 99% uptime rate is ideal – make sure they will provide this for you.
Low-Level Security
This can be a nightmare for you if the web hosting service cannot provide the necessary security levels and makes your website a party place for hackers. The customers must trust and be confident to purchase from your website – that it can provide the necessary security in keeping their bank details safe.
What to look out for
A Krystal Web Hosting Review by Hosting Spy in 2021 revealed that the said web hosting services company is reliable, with a lightning-fast UK data center. A company like this may be of great assistance to your business.
Also, here are some things you need to remember when selecting a web hosting plan.
See to it that the needs of your website are met. If you have an online store, then opt for a specialist in e-Commerce. When your site promotes products in articles or blogs in WordPress, you may opt for an expert in that platform.
Do not forget to consider the provider's uptime and reliability score. Back in 2013, Amazon had a downtime of just 30 minutes. This downtime cost the company $66,240 in revenue per minute.
Ask for an upgrade option.
Always check the contract price and renewal price. Never accept a renewal price that is 100% of your initial contract price.
Make sure you understand the refund policy of the provider. Avail of the free trial period if they offer it.
Features like a one-click installer will be an improvement to your website and your business. Ask for added features, other than the basics, ones when signing up for a web hosting service.
There must be a backup policy in place. Otherwise, do not sign a contract if this is not provided.
Ascertain the quality of their customer support. The best option is 24/7 – 365 days a week chat or email support.
Use Time To First Byte, as it will determine the host's speed and server response.
Do not decide in haste. It is better to check all issues before choosing a web host provider. This article can be your initial checklist, and it will help you select the best host for your website and business needs.