You don't really need to be a professional tech-savvy person to know about the term "motherboard." This is not just a term but an actual part of your PC, allowing your computer to run. It is the main printed circuit board within the computer in which all other parts are connected to create a whole organized system. That then allows the computer to run properly.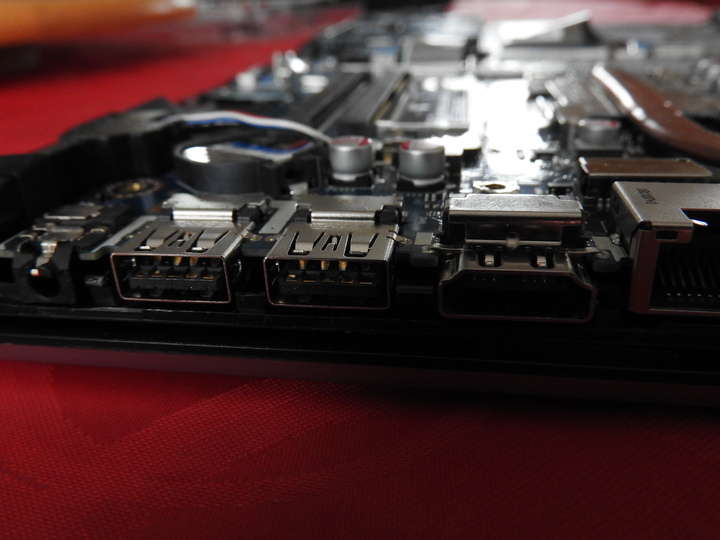 The motherboard is the computer's backbone, which keeps all the components together and allows them to communicate with each other for running the whole system smoothly.
However, if you face any issue with your motherboard, you can consider replacing it, as the system might be old and maybe it needs an upgrade. If you are someone looking forward to buying another motherboard for your PC or to build a mid-range pc build, we suggest you try some Intel i5 compatible motherboards.  In this article, we will show how to choose a motherboard.
Below we have mentioned about things to consider when buying a motherboard for your monitor:
Ensure to get enough SATA ports for HDD, CD drives, and numerous PCI slots for the video cards, wireless cards, etc.
Make sure to purchase a motherboard that supports your processor type, and also MB is capable of supporting all other hardware.
Ensure that the motherboard supports the video card and is compatible with the power supply received.
A tiny speaker which beeps while something goes wrong has gone too old for this generation. However, certain motherboards are coming with LED three-digit displays that show an alpha-numeric code when something goes wrong with the upgraded features today. This feature helps situations like when something isn't fitted properly or some wires are left loose.
Factors To Consider When Buying A Motherboard
CPU socket – CPUs come in numerous socket types like AMD, AM3, LGA1150, etc. You have to know which socket type your processor is cable to handle. Companies introduce a new socket type with every new model of a CPU. Once you have an idea about the socket type, you can move towards the next step.
Chipset – Some chipset comes with an integrated graphics card that helps the computer show visuals on the monitor. Chipset is the main device that gets fitted into the motherboard, and it helps a certain number of features run smoothly within the computer. Both Intel and AMD offer various options to the users of chipsets to choose from. You can choose a chipset by knowing exactly how many features are needed by your computer, which is offered by that particular chipset. Each chipset offers great advantages as well as limitations.
Size – Motherboard comes in various sizes from Mini ITX to E-ATX. The number of features offered by a particular motherboard can sometimes depend on the size of the motherboard. A small-sized motherboard will have limited ports and slots for connection. However, you have to choose one according to the requirement of your PC. You can not merely pick a big size board because of its advanced features, which won't support your processor.
Internal add-on– If you always wanted to install Bluetooth or other wireless connectivity, you should consider it while buying the motherboard. It's not something that you can sooner replace. You can later install it on your PC with the help of an expansion card. You will just need a working driver while installing such wireless connectivity or OS.
Brand – research thoroughly before going for a certain brand. Read about their products and their features. Certain factors like quality, after-market service, features offered by the products directly will help you choose a certain brand for buying your board from.
Audio – Audio codec, which is the audio processing chip, defines the audio produced by a computer. Not many people invest in this factor as they are not audiophiles. It would help if you went for a board model which has a high-end audio chip.
Conclusion
The above-mentioned things should be considered by people who are replacing their motherboard due to some technical issues. Always look for upgrades of your devices not only for software but hardware as well.
The older versions usually tend to get outdated, with other applications updating every week or the other. Replacing hardware can be a daunting task, as it is the secondary procedure while detecting the issue with it remains the first one. If you face any technical issue with your device, you can contact a professional tech-savvy person for instant assistance in resolving your issue.
The expert will help you detect the issue if it's caused due to the motherboard, then you can ask him for advice on which new board to buy according to your requirements and few updates if required. Feel free to search on the Internet regarding the above-mentioned elements and their features.
I hope you have understood now what to look for in your next motherboard with the help of the above-mentioned details.