The Chevrolet Colorado is one of the best double cabins. This car has a very large body and has a weight of thousands of kilograms which makes this car has very, very high toughness in passing through any terrain such as muddy soil and rocks. This car with a passenger capacity of four people and has engines with cylinder capacities of 2,500cc and 2,800cc is sold at prices that are not too expensive to break through the dominance of Japanese products which are known for their reliable and easy-to-maintain engines. This car that weighs nearly 3 tons is equipped with a variety of technologies that make it safe and comfortable in any situation, anytime and anywhere.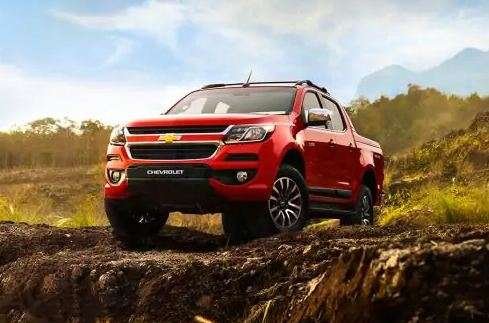 The Design
Sturdy is one of the many words that have the right meaning to define the Chevrolet Colorado's appearance from all sides. The car is characterized by large and sturdy American cars. This car also has very high engine durability. It is suitable to see this Chevrolet Colorado wading through traffic jams in big cities because it has a proportional body and following its designation. Colorado is a "new threat" to other double cabin cars because Chevrolet brings out all its design ideas and comes up with something cool, sporty, masculine, as well as tough.
What do New Features provide in Chevrolet Colorado?
The All-New Chevrolet Colorado comes in two types, namely LT and High Country. There are differences between these two types of cars. For High Country, there is a double cabin 4×4 2.8 AT model and an LT double cabin 4×4 2.5 MT variant.
For engine specifications, the All-New Chevrolet Colorado High Country is provided with a 2.8L Duramax four-cylinder variable geometry turbo-diesel engine (VGT) diesel engine, then a 6-speed automatic transmission system in manual mode. This machine is capable of producing 147 kW (200 PS) and 500 Nm.
The Colorado MT under the hood has a 2.5 liter Duramax four-cylinder Fixed Geometry Turbo-Diesel (FGT) engine. The engine can produce 163 PS and 380 Nm of power and is equipped with a 6-speed manual transmission acceleration. To complement the B20 compatible engine's advantages, the Chevrolet Colorado fuel system has been refined to ensure long-term performance and optimum durability.
Furthermore, the remote-start feature & AC On. This technology is useful on hot days when the engine can be started using a keyfob, allowing the cabin to be cooled before passengers get into the vehicle. Other features include a front window that automatically partially lowers the glass for easier door closing.
For this safety feature, Chevrolet is trying to give their best. Colorado High Country has active and passive safety features, including Traction Control System (TCS), Anti-lock Braking System (ABS), Panic Brake Assist (PBA), Electronic Brake Force Distribution (EBD), Electronic Stability Control (ESC), Hill Descent Control (HDC), Hill Start Assist (HSA), Anti-Rolling Protection and Trailer Sway Control. Then there are also airbags in front for the driver and passenger, along with knee airbags.
Other Advanced Features in Chevrolet Colorado are:
ABS+EBD+BA
Hill Start Assist
Front and Rear Parking Sensor
Limited Slip Differential
Forward Collision Alert
Hill Descent Control
Hill Start Assist
Electronic Stability Control