The invention of smartphones and the ensuing shift to mobile and desktop apps over the web apps totally changed the way advertisers connected with clients. Ads companies have presently invented new formats, such as in-app ads, which match user behaviors.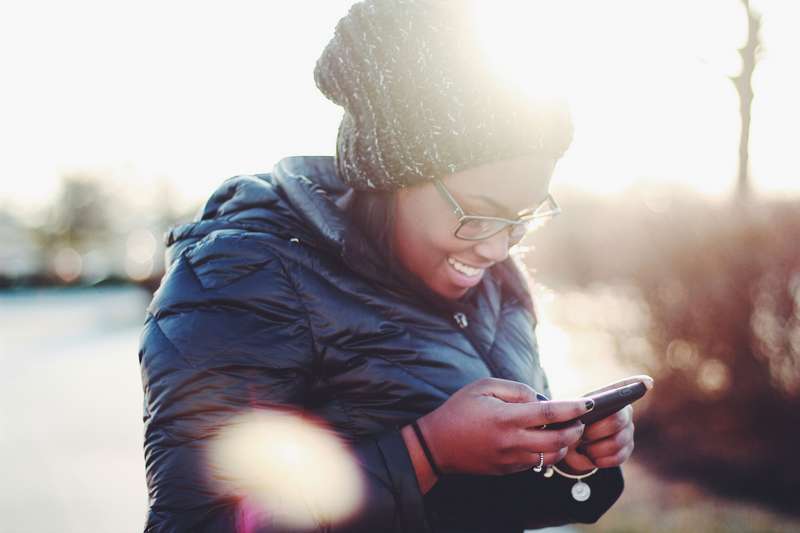 Equally, tech and gaming companies have started to include ads into gaming experiences on PCs, consoles, and smartphones. So, what are ads in gaming, and are they beneficial? Well, read on to find out more!
Overview of Ads in Gaming
Merely put, gaming ads are typical monetization tactics used by game developers to increase their revenue. Ideally, gaming developers will generate money by displaying game ads to their consumers. Indeed, 73% of gamers are happy to receive gaming ads.
There are multiple types of game ads techniques and ad formats that developers can incorporate into their games to drive game ad revenue, such as interstitial ads, offerwall ads, video ads, etc. The ads that work wonders are directly incorporated into the game loop and counterparts the in-game economy.
Types of Ads in Gaming
HTML5 Playable Ads
First, HTML5 playable ads are simply web banner advertisements that utilize the HTML5 files created in Google Web Designer. The best thing about this writing style is that it leads to creating an attention-grabbing and more interactive ad.
Before the invention of HTML5 ads, advertisers and game developers used Flash to design animated ads. HTML5 is better than Flash because it makes it pretty easy to design highly-responsive advertisements. So, the design will look great on any operating system, device, or browser.
Playable Ads
Playable ads suit both Android and iOS platforms. Generally, this ad inspires the players to interact with an included button labeled 'try the gameplay.' After tapping on the button, you will play the game's demo version. Afterward, a call to action will appear at the end of the gameplay requiring you to download and install the game from the Google Play Store or App Store.
Players accustomed to the gameplay will undoubtedly want to continue playing in the game's full version, and this explains the format's effectiveness. Alleged to be eight times better than the typical advertisements, playable remains popular amongst game developers since its inception.
Rewarded Ads
A rewarded video ad seems natural in an application's content and may be incorporated into several functional sections of the game. The good thing about online game ads is that they reward users after watching ads.
Some of the game bonuses that game developers can incorporate as incentives include additional items, extra life, functionalities, and game's hint. The reward videos do not disrupt players from the gameplay. Instead, they offer extra values. With this, the users will enjoy much better engagement and loyalty.
In-game Videos
In addition to the playable and rewarded, famous gaming ads come in the form of interstitials. As opposed to the standard static advertising format, a dynamic video mobile game ad includes a full-fledged scenario.
This ad combines audio, textual, and visual types of information in an ideal world, making it easy for users at various perception levels to interact simultaneously. Interstitial ads are merely full-screen formats that need to be displayed either at the start of the game or even after some reasonable break, such as transitioning to a new game level.
Native Banners
Several primary interactive formats are currently under use in native marketing. A native banner is popular due to various reasons. Usually, the sole purpose of a native banner is to lure attention and persuade players to click and follow the marketing landing in detail.
Although it seems like any other functional aspect of an application, it is typically non-intrusive. It generates between 20% and 60% better engagement rates than the other advertisement formats described in this article.
Advergaming
Advergaming is a relatively new concept in the gaming ads industry. The impression behind this ad technique involves wrapping around marketing throughout the entire application experience. Notably, these are the costliest ads because they are designed from scratch to display products and services in detail.
The ads are only affordable when the organization parts with money for placing the advertisement inside a popular commercial game.
The Final Take
Before implementing gaming ads, it is essential to identify whether you want to force them on the users or make them skippable. Some advertisers prefer making the ads unskippable as it results in much higher revenue.
Should you let the users skip some advertisements, some marketers may calculate the earned income by the number of videos watched by the users. The disadvantage of the unskippable advertisements, on the other hand, is that if the ad fails to enthrall the user, it may lead to a negative disruptive to the company's in-app overall experience.
Another option is that you can opt for voluntary or involuntary advertisements in games. For a voluntary video ad, the user should opt-in. It's an incredible way of offering video ads to the users who wish to see them claim the prizes.
For the involuntary ads, they appear to all users, but they may not receive the prizes. Identifying whether your advertisements need to be opt-in and skippable only is an essential aspect of your financial model.