Free Bonuses to Boost Your Gaming
Who doesn't like a free bonus? Getting something you want for free is great, whether it is cash or something else. However, as the saying goes, nothing in life is free. Pretty much all bonuses are given in exchange for something. It may be registering to a website, using an app, playing a video game, purchasing a product, or something else.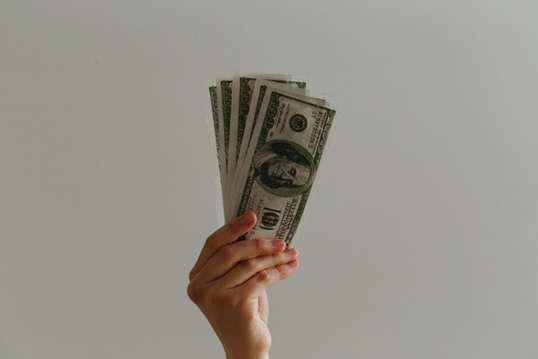 Bonuses are a tried and true method for businesses to entice customers into using their product, and there is absolutely nothing wrong with that. If you can get a little extra for something you were going to do anyway, then it is to your benefit. In this age of the internet, free bonuses abound, and there are plenty of opportunities out there for you to claim some for yourself. Here we will discuss some of the different ways people can earn free bonuses.
Bonuses from Websites Tasks
There are websites out there that will give you money for completing tasks. Sounds like a job. What you will actually be getting paid for is playing games, completing surveys and watching videos, and similar tasks. In other words, getting a bonus for doing the same thing you would likely be doing anyway. There's a ton of sites out there that do this. Some of the better-known sites are:
Swagbucks: At Swagbucks, you are paid to watch videos (or at least run the video), surf the internet, answer survey questions, and shop, among other things. Just don't buy anything you weren't going to purchase in the first place. You will receive Swagbucks in return. Swagbucks can be redeemed for gift cards or PayPal cash.
Inbox Dollars: Inbox Dollars is similar to Swagbucks. Surf the internet, use the site to play video games, complete surveys, or print coupons. Just don't expect to be playing the most popular games when completing tasks. Payment is by gift card, check, or via PayPal. Incidentally, you get $5 to register to the site.
There are dozens of sites like these on the internet, all doing pretty much the same thing. Just look around and be sure to check their terms and conditions before you do anything.
Registration Bonuses
There are quite a few sites out there that will give you a bonus just for registering to their site. Some of these include:
Swagbucks: Swagbucks offers a $10 bonus for new users who register to their site. Then watch videos and play games for more money.
Rakuten: Rakuten is a site that gives its users money back on purchases made through them. You can shop at over 2500 retailers using Rakuten, so you can most likely use them for purchases you were going to make anyway. They offer a $10 bonus for registering to their site.
Online casinos: Many online casinos offer bonuses to new users who register to their sites. You can claim free no deposit bonuses for online casinos just for signing up. Bonuses can be used for gambling on the site.
HoneyGain: HoneyGain is an application that can be installed on your phone or computer. The app uses your "unused internet" to perform online searches and other browsing-type activity through your internet connection to collect market research for their clients. You receive $5 when you sign up.
Opinion Inn: This site pays people to take surveys. They will pay $10 when you register to the site.
PointClub: Yet another site that pays you for completing surveys. New users receive a $5 bonus when registering to the site.
 It would be easy to go on and on listing sites that pay you for signing up. One thing you will want to remember is that bonuses often come with restrictions. These may include time restrictions with the bonus expiring, it may only be able to be used on the site, or there may be a purchase required. The purpose of the bonus is generally to induce you to use the site's service or product.
Social Media Sites
Social media sites are a great place to pick up bonuses for various products and services. Many businesses maintain a strong and active social media presence and will have things such as bonuses, promotions, and contests that they don't offer anyplace else. Take a look on social media sites like Twitter, Instagram, and Facebook to see if your favorite brand maintains an active presence. It will vary from business to business. Look at a company's website. They will often mention if they are on social media and provide a link to their account.
Bonuses for Referrals
There are loads of online sites that offer bonuses to their users who refer their friends to the site. Some sites that pay bonuses for referrals include:
Amazon Prime: If you refer somebody to Amazon Prime, and they sign up for a free trial, you will receive a $5 Amazon gift card as a bonus.
Swagbucks: Refer a friend to Swagbucks. If they sign up, you will be paid 10% of everything they earn.
Square Cash: Square Cash is similar to PayPal and is used to send money to friends or receive money for free. You receive a $10 bonus for every friend you refer to Square Cash.
Circle: Like Square Cash, Circle is an app for transferring funds between users. There are even no-fee international transfers between specific countries. Refer a friend, and you and your referral will both receive $5 on their first transfer of $25 or more.
There are a huge number of sites that pay bonuses for referrals. If you want to keep your friends, don't refer them to a service/business you wouldn't use yourself. Also, it is a good idea to give them a heads up before you refer them to make sure it is okay.
There are bonuses everywhere if you take the time to look. Google "free bonus for (whatever it is you are looking for)," and you will get plenty of results. The only problem will be sifting through them to find the best free bonus.