Are you nearing the end of your online civil engineering degree program? If so, it's time to start giving thought to your future career. While a university degree automatically opens more doors for you in the workforce, it's still wise to start focusing in on a particular area or career you wish to pursue. The good news is that unlike some other degrees, an online master's in civil engineering makes it possible for you to consider a few different paths.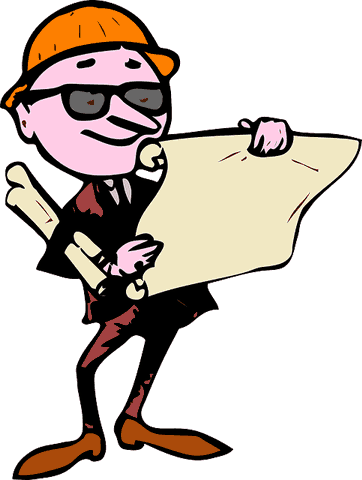 According to the United States Bureau of Labor Statistics, this field is growing at an above-average rate, offering a median pay of $83,540 per year. So what job or path is right for you? Here's a look at some of the top things you can do with that online MCE degree.
Structural Engineer
As a structural engineer, you will focus on designing structures such as tunnels, bridges, and buildings. In general, most structural engineers tend to be consultants brought on by architects. You'll work together to develop a sound design, and it will be your job to worry about calculating the loads, such as wind force, snow, and earthquake forces. You will need to have a good understanding of how concrete, steel, wood, and masonry all work in terms of these loads and the design of the building itself.
Environmental Engineer
If you are interested in the environment, then a career as an environmental engineer could be the perfect marriage of your two passions – the environment and engineering. As an environmental engineer, your focus will be on the principles of chemistry, biology, soil science, and engineering. Your goal is to use engineering to fix environmental problems that exist. This means you could be working in air pollution control, water control, public health, waste disposal, or in recycling.
Geotechnical Engineer
As a geotechnical engineer, your job will be exciting in that you'll be working with rock mechanics and soil mechanics in order to diagnose, investigate, and then solve subsurface problems. Some of the common industries you may work in include the mining, military, and petroleum fields. Some of the projects you may be working on include examining water flow underground or above ground, drilling wells, transporting petroleum, investigating floating ice platforms in the Arctic, and marine operations.
Construction Management Engineer
Another option is to pursue a career as a construction management engineer. Your role in this job is to design, plan, construct, and manage various projects. Projects can include such things as bridges, buildings, tunnels, roads, airports, dams, railroads, utilities, and much more. These tend to be pretty large-scale projects, so you'll be managing a number of tasks at once.
A Diverse Career Path
By getting your degree in civil engineering you are indeed opening the door to all kinds of rewarding and challenging careers that you can enjoy the rest of your life. As a civil engineer, you'll be able to work all across the country, and possibly abroad, on large and small-scale projects.