In today's competitive business world, it's more important than ever to stand out from the crowd. One way to achieve this is by creating a unique and eye-catching logo for your company. But why stop there? By transforming your business logo into an LED display, you can elevate its impact and create a lasting impression on potential customers. Enter the world of logo neon signs, which are not only visually striking but also offer many other benefits to your business.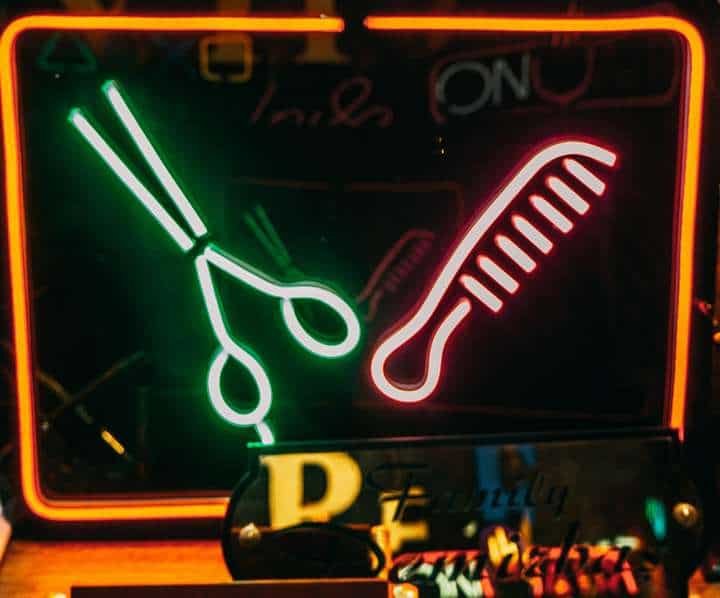 Logo neon signs are illuminated displays made from LED lights and acrylic materials, designed to showcase your company's logo in a bright and appealing way. They come in a wide range of colors, styles, and sizes, allowing you to create a custom sign that perfectly represents your brand. By incorporating LED technology into your signage, you can enjoy energy-efficient and long-lasting advertising that will help your business stand out from the competition.
LED signage has come a long way since the days of traditional neon signs, offering more flexibility, durability, and cost-effectiveness. With so many advantages to consider, it's no wonder that businesses across various industries are turning to logo neon signs to enhance their brand visibility and create a memorable customer experience.
The Power of LED Signage for Businesses
LED signage offers numerous benefits for businesses looking to make a statement with their branding. For starters, LED signs are incredibly energy-efficient, consuming significantly less power than traditional neon or incandescent signs. This not only translates to lower energy bills but also contributes to a greener, more environmentally friendly business image.
Another advantage of LED signage is its durability. LED lights typically have a lifespan of 50,000 hours or more, meaning your logo neon sign will continue to shine brightly for years to come. Additionally, LED signs are less prone to breakage than their traditional counterparts, as they do not contain glass tubes that can easily shatter. In the event that your LED logo sign experiences issues or wear over time, it's reassuring to know that a trusted sign repair company can address any concerns, ensuring your brand continues to shine brightly.
LED signs also offer greater versatility in terms of design and customization options. With a wide range of colors, shapes, and sizes available, you can create a sign that truly reflects your brand's personality and aesthetic. Plus, LED signs can be programmed to display dynamic content, such as animations or scrolling text, adding an extra layer of interactivity and engagement to your signage.
Benefits of Transforming Your Business Logo into an LED Display
There are several compelling reasons to convert your business logo into an LED display. Firstly, logo neon signs are highly effective at attracting attention, thanks to their bright, vibrant colors and eye-catching designs. By showcasing your logo in a prominent and engaging way, you can increase brand awareness and capture the interest of potential customers.
LED logo signs also function as a form of 24/7 advertising for your business. Even when your store or office is closed, your illuminated logo will continue to draw the attention of passersby, ensuring that your brand remains top of mind. This constant exposure can help to drive foot traffic, generate leads, and ultimately boost sales.
Additionally, logo neon signs can enhance the overall aesthetic of your business premises. By incorporating a stylish and modern LED sign into your interior or exterior design, you can create a welcoming atmosphere that reflects your brand's identity and values. This can not only attract customers but also help to foster a sense of pride and loyalty among your employees.
Different Types of Logo Neon Signs
When considering a logo neon sign for your business, it's essential to understand the various options available. Some of the most popular types of logo neon signs include:
Standard Logo Signs: These signs feature your company's logo in a simple, straightforward design. They are typically illuminated with a single color, making them a cost-effective option for businesses on a budget.
Multicolor Logo Signs: If you're looking to create a more visually striking display, consider opting for a multicolor logo sign. These signs incorporate multiple LED colors, allowing you to create a vibrant and eye-catching representation of your logo.
3D Logo Signs: For a truly standout display, consider a 3D logo sign. These signs use multiple layers of acrylic and LED lights to create a three-dimensional effect, adding depth and dimension to your logo.
Animated Logo Signs: If you want to add an element of interactivity to your signage, consider an animated logo sign. These signs can be programmed to display moving images or scrolling text, making them a dynamic and engaging advertising tool.
Essential Considerations for Designing a Business Logo LED Sign
When designing a business logo LED sign, there are several important factors to keep in mind. First and foremost, consider the size of your sign. Your logo should be large enough to be easily visible from a distance, but not so large that it dominates your storefront or interior space. Additionally, make sure to choose a location for your sign that maximizes its visibility and impact.
Color choice is another crucial consideration when designing a logo neon sign. Choose colors that not only complement your brand's existing color scheme but also stand out against the background of your sign. Keep in mind that some colors, such as red and blue, tend to be more eye-catching than others, making them an excellent choice for businesses looking to make a bold statement.
Finally, consider the overall design of your sign. Your logo should be clear and easy to read, with a clean, uncluttered layout that allows your branding to take center stage. If you're unsure about the best design for your sign, consult with a professional signage company for guidance and advice.
Customizing Your LED Neon Signs of Business Logo
One of the key advantages of LED neon signs is their ability to be fully customized to suit your business's unique needs and preferences. Begin by selecting the appropriate size, shape, and colors for your sign, taking care to choose options that align with your brand's identity and aesthetic.
Next, consider any additional design elements you'd like to incorporate, such as animations, scrolling text, or 3D effects. Keep in mind that these features can add complexity to your sign and may require additional programming and expertise to implement.
Finally, work closely with a professional signage company to bring your vision to life. They can help you determine the best materials and fabrication methods for your sign, ensuring a high-quality and long-lasting result.
Tips for Choosing the Right Signage Company
Selecting the right signage company is crucial to the success of your logo neon sign project. Here are a few tips to help you make the best choice:
Experience: Look for a company with a solid track record in the signage industry, as this can be an indicator of their expertise and skill.
Portfolio: Review the company's portfolio of past projects to get a sense of their design capabilities and the quality of their work.
Reputation: Check online reviews and testimonials to gauge the company's reputation among other clients. Additionally, ask for references and contact them directly to get firsthand feedback on the company's performance.
Communication: Choose a company that communicates clearly and promptly, as this can be a sign of their professionalism and commitment to customer satisfaction.
Pricing: Obtain quotes from multiple signage companies to compare costs and ensure you're getting the best value for your investment.
Enhancing Brand Visibility with Logo Neon Signs
Logo neon signs can play a crucial role in enhancing your brand's visibility and recognition among potential customers. By creating a stunning LED display featuring your company logo, you can draw attention to your business and make a lasting impression on passersby.
Moreover, logo neon signs can help to reinforce your brand's identity and values, creating a cohesive and memorable customer experience. By investing in a high-quality LED sign, you can boost your brand's image and, ultimately, drive increased foot traffic and sales.
Real-life Examples of Stunning Business Logo LED Displays
Many businesses have successfully incorporated logo neon signs into their branding strategies, achieving impressive results in terms of visibility and customer engagement. Some notable examples include:
Apple: The iconic Apple logo, illuminated in bright white LED lights, is instantly recognizable and synonymous with cutting-edge technology and sleek design.
Starbucks: The famous Starbucks mermaid logo, displayed in vibrant green LED lights, has become a beacon for coffee lovers around the world.
Coca-Cola: The classic Coca-Cola script, lit up in bright red LED lights, has long been a symbol of refreshment and enjoyment.
These examples demonstrate the power of logo neon signs to create a memorable and impactful brand presence, setting the stage for increased customer loyalty and sales.
Conclusion: Boost Your Business with Logo Neon Signs
In conclusion, logo neon signs offer a unique and eye-catching way to elevate your business's branding and attract the attention of potential customers. By investing in a high-quality LED display, you can enjoy the benefits of energy efficiency, durability, and customization, all while making a bold statement about your company's identity and values.
To get started on your logo neon sign project, consult with a professional signage company to discuss your design ideas and explore the range of options available to you. With the right sign in place, you can enhance your brand's visibility, create a memorable customer experience, and ultimately drive increased foot traffic and sales.