The process of purchasing and then selling industrial machinery through an industrial auction includes putting the equipment up for sale, getting bids, and either awarding the item to the maximum bidder or acquiring it from the lowest bidder.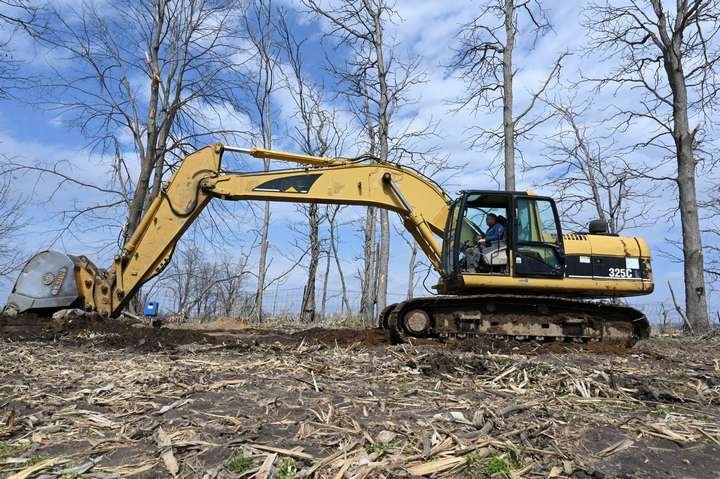 How does a business auction operate?
Although industrial auctions have gained popularity, they are among the most efficient ways for corporations as well as small businesses to recoup capital invested in idle or unnecessary industrial machinery.
This is typically accomplished by selling the machinery through industrial auctions, despite the fact that auctions are typically associated with the purchase of rare collectibles. It is true that industrial auctions may be a fantastic benefit for businesses, especially those who follow a rigid equipment update plan or have a surplus, underused industrial equipment.
Recovery is a simple and painless procedure.
A fundamental manual for conducting a successful industrial auction can be made by taking the following steps. This will help you organize an industrial auction successfully:
What excess equipment do you have?
Create an asset register with all the necessary details, including the name, kind, and condition of each piece of machinery you wish to auction, after first identifying your excess equipment.
Make a catalog; conduct an online industrial auction. You might not require a lot of catalogs if your auction takes place in person; all you will then be required to do is present the item attractively. However, you must create a lot of inventory listings if you plan to host the auction online.
A lot of inventory listings have an organized Excel spreadsheet or CSV attachment with a list of every piece of equipment you wish to sell. The conventional method is to hold an in-person or physical auction, but because the Internet is so widely used, most companies now choose to do online industrial auctions to attract more buyers. This implies that you also need to locate a website host for your auctions.
Take pictures of your industrial machinery.
Visuals play a significant role in the decision-making process for online bidders. It is strongly advised to take high-quality images of industrial machines from a variety of perspectives so that potential buyers are able to get an understanding of the machinery they would like to bid on.
Give the equipment descriptions.
Provide a title as well as a description to your bidders. Here are some helpful pointers for advertising your equipment.
Include the name of the company and the equipment's model number. Click here for more on locating and understanding a piece of equipment model number.
Make a title that is accurate and pertinent.
The description must contain any accessories sold together with the equipment as well as all other pertinent information, including manufacturer, year, approach, and ownership history.
Publicize the auction.
It is time to conduct the auction after choosing the items and advertising them on your selected auction website. However, bringing in bidders searching for equipment is the only means by which to conduct an auction.
In order to do this, it is you who must gain as much publicity as you can in the days before the auction. In light of this, you will need to develop a marketing plan that will draw even more potential purchasers of industrial equipment to your sale.
After-auction procedures
All that is left to do when the auction has been successfully completed is:
Obtain money from successful bidders.
Set up pick-ups or send the machinery to the buyer.
Plan and publicize your next auction and remember that recurring industrial auctions will usually go more smoothly the more frequently you conduct them.
Placing a bid in commercial auctions
Industrial auctions with customizable bidding options like pre-bidding, highest bids, and rapid bidding are available if you are in the market to buy manufacturing machinery for your company to modernize the manufacturing process or improve the effectiveness of your procedures.
Using auctions to recover assets.
Too many companies operate under the false assumptions that trying to liquidate industrial equipment (https://dor.wa.gov/education/industry-guides/manufacturing-guide/machinery-and-equipment-defined) will not be worthwhile or that it has no resale value. Any equipment that is not needed turns into a liability every year. And even if such equipment is not useful to your business, it does not imply another one cannot make use of it or will not spend money on it.
You may choose the least needed or most worn equipment for your firm to sell if you are not forced to sell assets. To assist you in achieving the highest overall price for your goods, you may choose the season and selling format. You have been proactive as opposed to reactive if you decide to sell your property without being forced to liquidate.
Do You Have Any Resalable Items?
You will need to list all of the extra equipment you happen to have on hand and evaluate those assets to start the procedure. You must search every possible storage location for surplus materials, including closets, offices, warehouses, and even the factory floor.
Make sure you are obtaining everything and are not neglecting anything by asking around. Putting your equipment in order on paper will make it easier for you to identify what you already have and what your preferred purchasing strategy is.
The most effective way to sell could be at an auction. Your assets can be sold in a number of methods, including private treaties, consignments, and auctions. You should take into account the many factors when you are preparing your inventory for auction.
Can you afford to replace the machinery even if the current machine does not immediately sell at auction? Do you have to sell for a certain amount of money to break even on the sale of the machinery?
How long should it take for a certain way to sell your goods? How long should it take you to market it this way, and how long will it take you to obtain the money following the sale? Also, be certain that you locate all deeds, titles, and registrations prior to sending the machinery to the auction.