Today we are going to cover the top five tactical rifle actions of 2021. So the criteria on our list are going to be overall value and feature sets for these rifle actions.  Many brands like xxl-reloading upgrade your rifles with optics, stocks, muzzle devices,olt knobs, scope bases, grips, parts fortica, ruger, savage, and much more. If you want some upgrades and want to see high-end performance and tight tolerance, this article will help you figure out all of them.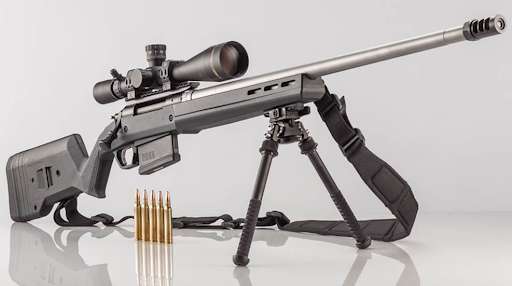 Let's start…
5. Curtis Vector and Terminus Zeus Actions
These were designed by two of the same guys, and then those companies ended up changing ways to get a terminus Zeus or Curtis vector. They have very slight changes in their overall design, but overall, they are a three-lug short action with an integral recoil lug, and an integral rail means that they are not controlled round feed and that they are going to have a spring-loaded plunger on the bolt face. Some favorite features on the vector/Zeus are that a three-lug action with a 60 degree bolt lift makes it super fast to lift. So every time you pull the bolt back, it's going to fling it out the side in a very consistent manner.
4. Kelbly Atlas Tactical Action
It has a two-lug short action or long action up to the Lapua size bolt face on the 338 Lapua size bolt face. Also, it does not have an integral recoil lug and an integral scope base which can be a good thing meaning that you get to choose the number of built-in cans in your scope base that you want to add to it. One of the fantastic features on the Kelbly atlas tactical is actually how smooth of a bolt lift this thing has because it's going that full 90 degrees of rotation, and it's got a pretty long bolt lever on there as well.
3. Archimedes Action
Archimedes action has the lever bolt handle so that the bolt will pivot within the bolt body for primary extraction. However, this thing will rip the head of the case off before it ever let us go, which also has to do with the extractor as it has a groove on it. The harder you pull on that extractor, the tighter it squeezes onto the cartridge itself. It is extreme and will remove any stuck case if it's possible to be released in the words of ted courageous himself. It gives you enough mechanical advantage to break the rim off the case, so if the cartridge is stuck, this will get it out quickly. It has a three-lug 70 degrees bolt to store the energy in that firing pin spring.
2. Big Horn Arms Origin Action
The bighorn arms of origin action is a two-lug action with 90 degrees of bolt rotation that makes this action stand out at a price. It has interchangeable bulk faces, accepts aics and aw magazines, and is a controlled round feed. So the bighorn origin has excellent value coming in at under a grand in most cases as of right now, but you're getting tight tolerances where you can have pre-fit barrels manufactured for it. It gives you a little bit longer thread option compared to their tl3 for their short actions. The bighorn origin is an awesome action, and it was a tough call putting this between second and first.
1. Nucleus Action
The nucleus uses a traditional lift with a canning surface near the top of the bolt lift for extraction on that. It packs almost all of the same features in the Archimedes into a more affordable package, so the value goes way up. What Archimedes has is that the nucleus does not have that pivoting bolt handle for that primary extraction. It has a toroidal bolt lug on the back of it, which means you also have the inverse of the inside of the action. One of the ways that the nucleus differs from the Archimedes is that it has more bolt rotation on your bolt lift again, making it easier to lift less resistance when firing.