In an early duty out, you decide to walk around the mall. You scan through the stalls and stores for anything that might catch your attention. Then there it is, sitting in a clear glass box, a Grand Seiko Mechanical Watch next to a Grand Seiko SBGR311. Then you remembered wanting something to reward yourself from working double shifts. You think to yourself; you have been saving up money for this, right here!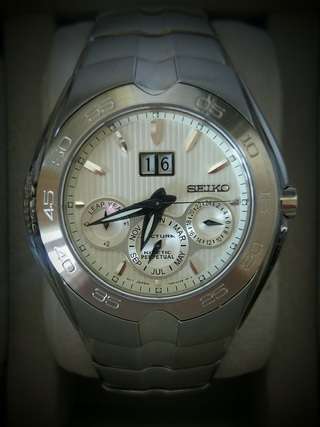 Grand Seiko is one of the world's well-known brands in the horology industry. A worthy competitor for anyone wanting to enter the watchmaking business. Japan is known to be one of the best watchmaking countries in the world. They take pride in mastering the art of watchmaking. They aim to be known for their work and their offers on the best Grand Seiko Mechanical watches.
1. Grand Seiko SBGR311
A Grand Seiko limited edition model from 2018. They only produced 1300 timepieces to be sold worldwide. The SBGR311 only incorporates innovative technologies and using lightweight parts with accuracy to measuring tolerances. Made with each part polished by hand for a better outcome of the product.
2. Grand Seiko "Snowflake" SBGA211G
A rose among the thorns, a darling of the Grand Seiko collection. The "Snowflake" came from the dial's design that looked like a fallen snowflake on a winter breeze. A watch that embodied high-standard and precision with beauty, this is what the Snowflake represents.
3. Grand Seiko "Hi-Beat" SBGH267
Grand Seiko's offer for automatic watch hunters. Right from the beginning, the grand Seiko Hi-Beat has been a part of the brand's catalog. It helped form the foundation for this Japanese Watch manufacturer's accurate watch. The Hi-Beat continued to grow with modern designs.
4. The GMT – SBGJ203
As popularly demanded by the customers, the GMT – SBGJ203 is a versatile watch that timepiece collectors just could not resist. A 40mm steel surrounds the watch's face with a hi-beat automatic function. The much-adored watch is subtly designed into a handmade masterpiece.
5. Grand Seiko – SBGW253
For the very first Grand Seiko to hit the scene, a reissue is released. This is the Grand Seiko SBGW253. The new model has a stainless-steel case option, and an upsize of 38mm from the original 36mm. The original and new models are both powered by a manual-wind caliber. This made the Japanese brand meet the Swiss standard.
Caring for your Grand Seiko
For a longer or lifetime watch, any watch like Grand Seiko should have cared with high-maintenance. We all understand that each watch, especially with the same standards as the Grand Seiko, is made with durable materials. But for further care for those who realize the watch's worth, an extra tip matters.
Of course, if the retailers are available to contact, do it. They always know better one way or another.
Fun Facts about the Grand Seiko Brand
Spring Drive
As a breakthrough in space exploration, Spring Drives are Grand Seiko's greatest contribution to the horology industry. Finally, the result of years and years of research paid off with the Spring Drive.
Grand Seiko Watchmaker Training
Learning is never-ending, that is what watchmakers will tell you. They constantly try to evolve and sharpen the skill of watchmaking. There are three levels of watchmaking apprenticeship. Grand Seiko's levels are Bronze, Silver, and Gold. The Bronze Grand Seiko watchmaker is entry-level, which requires 10 years.
Over Time Reading
Watches are a traditional treasure to the countries that make a living out of the watchmaking industry. And not just because they can, but because they are skillful and the finished products are unbelievably pleasing. The pride of one who can take their hand-made products to the world.
Grand Seiko respects the art of mechanical watches, this shows in their craft. The Snowflake, Hi-beat, and GMT did not just appear on the table. Pure research and perseverance in learning and discovering an innovative way to improve timepieces will require more than just wishing.
Unique Timepiece
The brand has been releasing its products every year. Presenting to us different models each time they launch a watch. It may be overwhelming to buy a Grand Seiko with every model and design at your disposal. But we've curated the best models in this article to help you find the perfect ones best suited for you.
The world offers a lot of brands that meet the standards like Grand Seiko. But it is your choice to know what works for you and what you want to use every day as your timekeeping companion. Always check the specifications. Make sure the materials are reliable and durable. A watch that can go through a harsh environment and pressure. The watch that can complement your style and you as a person. Go on, reward yourself. And if you do, make sure it is sure to satisfy your hard-earned savings.