There was a time when timepieces from fashion houses were not part of the whole conversation on great watches. But the last few years have changed that, with more and more fashion houses taking their watchmaking department seriously. Today, if one is to choose a great watch, watches from fashion houses are now steady recommendations, even from purists and connoisseurs.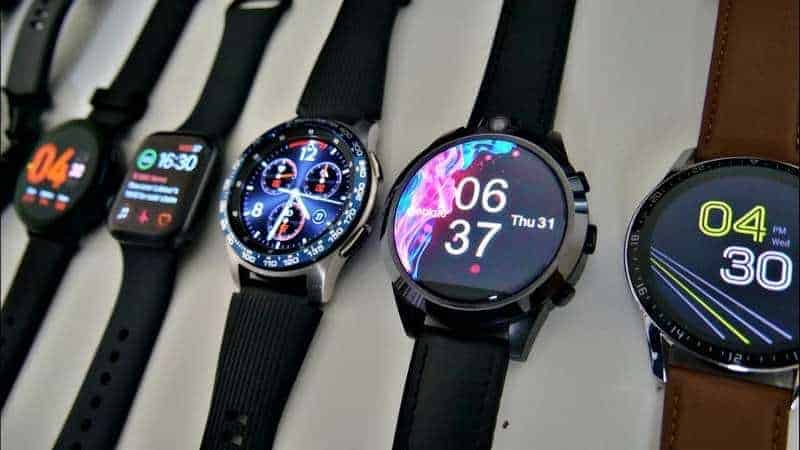 Among the many options and alternatives, one has out there, what are the best fashion watches to buy? Well, the answer is that there are many. In this article, we've listed down five of the best timepieces, from budget ones to luxury timepieces.
Tommy Hilfiger Men's Gold Tone
Tommy Hilfiger has a great history of watchmaking, but the American brand has always been a go-to on sporting apparel. The bags, fragrances, and accessories are top-notch, even luxurious for some. Among its line of watches, one of the best Tommy Hilfiger watches to come out is the Men's Gold Tone.
This is a handsome quartz watch that has a chronograph dial, with a blue dial and gold highlights. The 46mm stainless steel case is on the big side, but small to medium-sized wrists should be fine. Completing the package is a brown leather band that complements the overall look of the watch perfectly.
This is a great watch to get if what you want is a daily driver that won't quit. The movement inside is quartz, and it's really good quartz built from the ground up. If you are more of the automatic or mechanical watch kind of guy, you're better off with other fashion brands like Emporio Armani and Chanel.
Louis Vuitton Tambour Moon LV227 Chronograph
Louis Vuitton is one of the many fashion houses that are stepping it up to make quality watches. The Tambour Moon Chronograph, for example, is a great testament to what a fashion brand can do when it gets serious with watchmaking. The result is not just a stunning watch, but a watch that can compete with the best automatic chronographs in the world.
The automatic caliber at the heart of the watch is built for the brand, featuring a power reserve of 50 hours and 50-meter water resistance. It's Swiss-made, so you know it's quality all around. The chronograph complication is evident on the dial, and it's glorious. The movement is mid-tier at best, but with top of the line materials used for the case and bezel, this timepiece is a steal all in all.
For most people, this watch will wear big at 44mm, so if you have small to medium-sized wrists, you're better off with 38-40mm dial diameters. Although, some watches in the 42-44mm range do wear small, so if you think you can make the most out of the accessory, then go ahead, indulge.
Gucci G-Frame 21mm
The G-Frame from Gucci may be the most modern of the watches listed here, with a dial that's young and contemporary. Gucci is arguably the fashion house that young people flock to these days because of their effective marketing campaigns, and they've really stepped it up in terms of designing their timepieces. Gucci apparel nowadays screams young, hip, and edgy. The Gucci G-Frame 21mm is not only a true emblem of this philosophy, it embodies it.
This watch is a ladies' watch, with a mother of pearl dial that feels and looks luxurious, punching above its weight. The steel mesh band adds to the overall look of the timepiece, lending a more sophisticated flair against the funky dial. The dial features Gucci colors, so you can humble-brag without being too obvious.
Marc Jacobs Vic Watch
The Vic watch from Marc Jacobs is another budget-friendly watch for anyone with a passion for fashion. But just because it's on the hundreds of dollars side doesn't mean the watch isn't luxurious to wear. Quite the opposite actually because there's so much about this watch that's more than enough to make it look like a thousand bucks.
Emporio Armani Skeleton Automatic Watch
The Skeleton automatic from Emporio Armani is one of the edgier watches on this list. It's also one of the most visually interesting. This is the perfect watch to get when you want a daily driver that's both reliable and aesthetically-pleasing. With its skeleton dial, the watch gives you a 360-view of how the movement inside works. Plus, the 30-meter water resistance and standard 48-hour power reserve are to die for!
Takeaway
Fashion watches are a great addition to any watch collection. These types of watches balance the beauty of watchmaking and the prestige of a fashion house with lots of heritage. The different styles and aesthetics unique to a brand also make sure that you get a unique watch every time! Invest in these pieces to give your collection more depth!