Brain tumours are one of the most difficult medical conditions to diagnose and treat. Brain surgery, for obvious reasons, is complicated and very risky. Luckily, modern-day developments in medicine can make performing brain tumour diagnosis and, more importantly, brain surgery easier and less risky. With a combination of advanced electronic tools and a doctor's skills and technical knowledge, there can be better prognosis for brain cancer patients.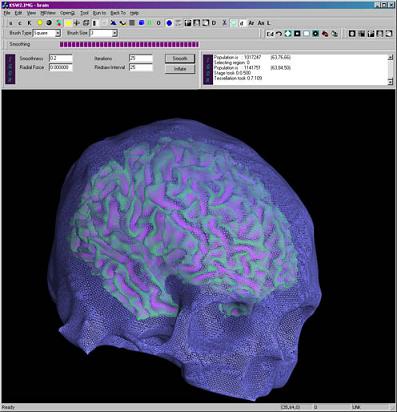 The BrainSUITE Operating Room
The BrainSUITE OR is complex, and it cost millions of dollars. It has a powerful Magnetic Resonance Imaging machine that weighs over around fifteen thousand pounds. Its huge magnet lets it be used on patients even when they lie on their sides. The huge MRI also lets obese patients be diagnosed with ease. However, this hefty MRI machine had to be lifted using a customized crane. The OR floor also had to be reinforced to handle the weight of the MRI machine. All the lifting and construction also had to be quietly done as active operations were taking place in adjacent operating rooms.
Apart from the MRI, the BrainSUITE OR also has an integrated Image-Guided Surgical System or IGS, which basically helps surgeons map the brain and locate the brain tumour. With IGS, a surgeon can find a tumour, look at its connection with the brain, identify the problem areas, and know how much tumour has been removed after surgery.
There's also a ceiling-mounted microscope in place to magnify nerves that are invisible to the naked eye. A 12-foot display (apart from the LCD screen near the operating table) is also in place where footages of the operation, test results, MRI images, and other pertinent data are displayed. These help the surgeon locate the tumour more accurately, know what nerves and structures should be avoided and come out of the operation with an accurate prognosis of the patient's condition.
The Benefits of the BrainSUITE OR
BrainSUITE is the first integrated neuro-surgical operating room that puts together the most advanced diagnostic and surgical tools and devices in one room. The BrainSUITE OR has been designed to understand the patient's medical condition and for a more accurate surgery or operation.
It incorporates everything that the medical specialist needs to diagnose and treat brain tumours in one room. The BrainSUITE has also been designed to enable the doctors to evaluate the operation's success or failure immediately. In case of failure, the corrective operation can be immediately performed, thereby saving the family a lot of time and money and preventing unnecessary anxiety.