It can be challenging to maintain your fitness program while indoors.  This is the time to catch up with a new movie, try fresh foods, sleep and spend hours just relaxing. However, you must remember the efforts you made to ensure that your body remains fit and in shape. It would help if you learned how to adjust yourself depending on the surroundings.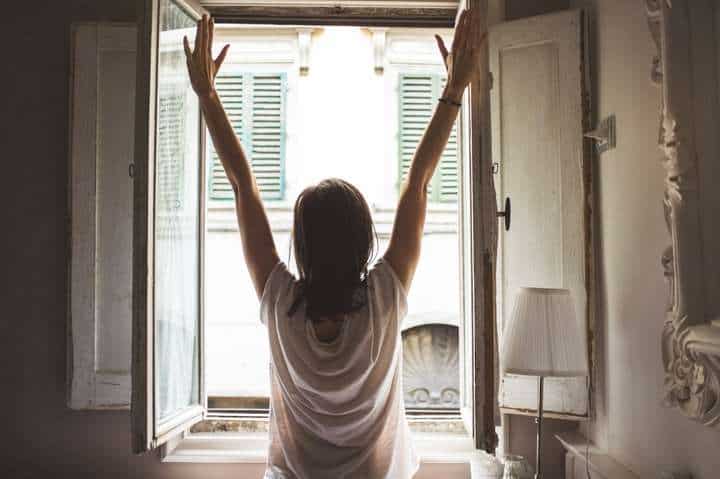 It will take a lot of discipline and commitment to embrace a desirable fitness program while locked in your house; from giving up your comfortable routine to staying conscious and checking what goes into your mouth, staying fit while indoors can be an uphill task. We recommend investing in a few key items, such as the best rebounder and a treadmill/spin bike.
Here's how to stay fit while crisscrossing the globe or merely staying inside your house due to local restrictions.
Settle for Healthy Meals
Getting healthy meals can be a rare thing as you stay at home. Nonetheless, it is your duty to ensure that you remain loyal to your fitness goals. It won't harm you to stock your fridge with some snack options that will stay for as long as you are locked inside. Pack your favorite unsalted dried fruits, gluten-free crackers, nutritious seeds, and granola bars as close yourself indoors.
Stock your kitchen cabinets, freezers, and fridge with fresh fruits, salads, and other healthy options that are available in the nearest grocery. Also, opt for baked, steamed, and grilled food options any time you decide to make a meal indoors
Stay Hydrated
Water is highly essential for anyone who wants to keep fit. Your refillable water bottles and sippers could come in handy when you decide to stay indoors. Fill your water dispenser as you prepare to stay indoors. Be disciplined to avoid coffee, salted nuts, and liquor when you are traveling. These things may lead to episodes of fatigue, headaches, constipation, and tiredness.
Get Your Set of Easy to Carry Workout Essentials
Getting your easy to workout essentials in place could act as a great source of motivation and prompt you to exercise as you stay indoors. You may get some free minutes or hours in between your busy day's work-from-home schedule. This could be the right moment to energize yourself and burn a few calories. Be sure to pack your jumping rope or your resistance band as they may come in handy as the most effective workout possibilities.
Take Adequate Sleep
A good night's sleep won't be easy to come by with the stay-at-home hypes and excitements of a new indoor environment. There's a tendency to develop insomnia and a lot of uneasiness as you take some time to watch a few movies.
Lack of adequate sleep could ruin your plans for the next day. You may get a good night sleep by doing these things:
Minimize your level of caffeine intake
Adhere to your normal sleeping routine as much as you can
Get a good sleep mask
Minimize the number of hours you spend on electronics
Try practicing deep breathing before you go to bed
Be Active
Staying indoors doesn't mean lazing around. This is the moment to initiate lots of self-discovery. Take a few hours a day to initiate indoor workouts. Do thorough cleaning to keep yourself active. Try sprucing up your garden. These operations will keep you engaged and fit.