We usually try to expand your existing TV functionality with bright TV boxes that are fun, of course, but on the other hand, you are still limited to the TV size and location where you will have fun. Sometimes you may want to watch movies in a different room or even take out to some unusual place. In this case, you may want to consider a projector, which gives mobility, large screen, and tons of features.
We are talking about intelligent projector, which doesn't need any host device to send video stream. The projector itself runs Android, which is able to produce content on your wall by itself.
Gearbest sells UhAPPy U20 LCD Projector 3D Player with some exciting features you may want to consider.
The hardware of the U20 Lcd projector
The projector runs on Amlogic S805 quad core processor along with 1GB of RAM and 8GB ROM. It is able to produce 800×480 pixel 2600 lumen 4:3/16:9 images. The best distance range can vary from 1.2m to 6.0m resulting in image size from 32 inch to 200 inch.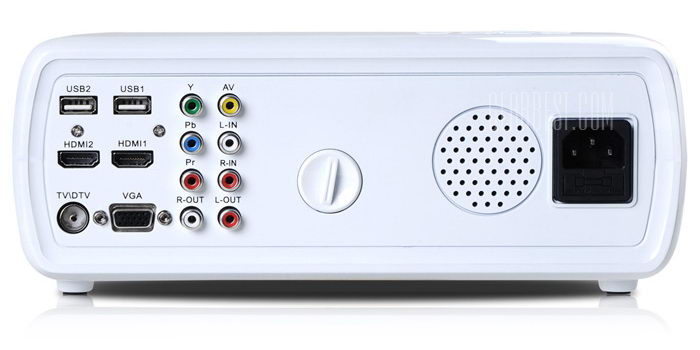 It has plenty of I/O ports that accept various input streams: USB, AV, Micro SD, HDMI, VGA, and TV/DTV. The lamp should work at least 20000 hours and has separate RGB light sources for better picture colors. The lens is manual focus.
The software U20 projector
Projector runs Android 4.4 KitKat OS, which enables playback from various sources. You can use the projector as a standard project to connect it to your laptop, game console, or TV Box.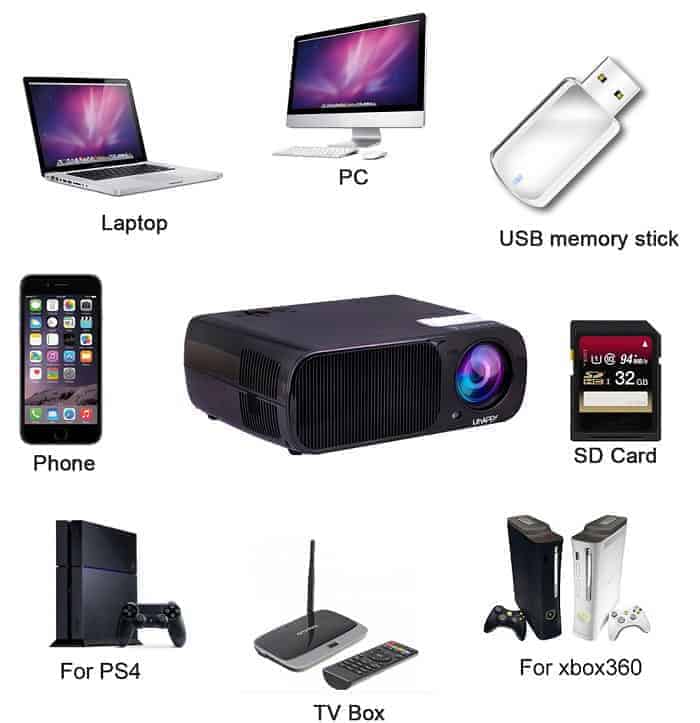 The fun thing is that you can use it as a stand-alone projector to play files from CD card or Flash thumb drive or stream screen images from your smart phone via WiFi connection. There are even more features to check out.