The advancement of technology has seen the rise and increased the use of robots at the workplace. From drones to robots that work alongside employees, today's workplaces are equipped with different robotics. Ideally, robots are meant to increase productivity while making the workplace safer for employees and customers. However, like all machinery, they are prone to errors and malfunctions.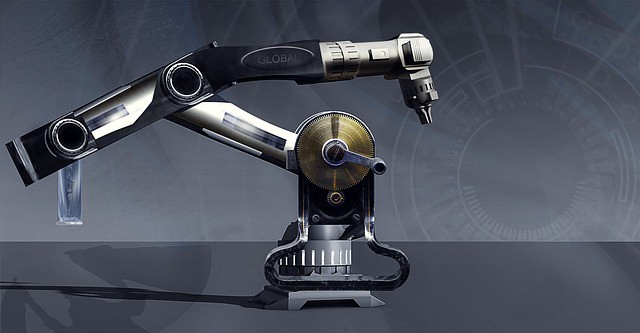 The slightest of errors can cause the greatest of damages and even fatal injuries on those near it. Dealing with such injuries may be very hard for you and may weigh heavily on your finances. To avoid this, here are tips on how to go about a robotic injury sustained at your workplace.
What to Do if Injured by Robots at Work
How you handle yourself after the accident will significantly impact your chances of getting fair compensation for your work injury. Here are some of the things you have to prioritize soon after the accident.
1. Inform the Relevant Work Authority
Depending on the safety protocols in place at your workplace, this might be the first thing required of you. Many people lose a considerable amount of their compensation simply because they failed to adhere to the accident communication protocols that govern their workplaces.
Failure to inform your employer of the accident could cost you plenty, if not all, of the compensation you are eligible for.
2. Seek Medical Help as Soon as Possible
For your own sake, it is vital to see a medical professional as soon as you can. This will ensure no further damage occurs to your body. For instance, delaying to see a doctor after receiving a fatal cut on your leg may lead to amputation.
3. Take Photos of Your Injuries and Their Cause
For the sake of evidence, you will find it helpful to take clear photos of the cause of the accident and also your injuries. If a faulty drone, for instance, exploded next to you and caused burns, you need to capture this. You could use your Smartphone to do this. Having pictures will ensure that you have evidence even long after you are fully recovered. This is essential since settlement claims at times extend much longer than you may desire them to.
4. Contact a Qualified Lawyer
Getting financial compensation has never been an easy endeavor. Whether you are dealing directly with your employer or an insurance adjuster, you are bound to have a hard time. With a qualified lawyer on your side, you will be able to navigate the challenges that come with filing for compensation easily. 
Lawyers are accustomed to dealing with insurance matters and are well-versed in the tactics used to cheat victims out of their fair settlement claims. Therefore, it is essential to hire a lawyer as soon as you can after the accident.
Who Takes Legal Responsibility for Your Robotics Injuries?
After the accident involving robotics, you need to establish who is responsible for your injuries. This will help you know what kind of settlement claim to file to get your compensation.
Due to robotics' autonomous nature, figuring out who is legally responsible for your robotic injuries may be a very daunting task. Is it your employer's negligence that led to your accident? Or does the fault lie with the robot's manufacturer who sold your employer a faulty component? Thanks to Justice for Colorado, you do not have to establish this alone. Their experienced lawyers will help you know how to go about your injury and determine the kind of compensation you need to seek. They will also ensure you get all the compensation you deserve for your pain, suffering, and losses.