The technology used in construction has come a long way in recent years, with online connectivity and improved materials making planning and construction better. And the advancements will continue to come meaning it's essential to keep up with changes and developments to make the best buildings possible. Especially with rapid economic and environmental changes demanding the construction industry adapt rapidly.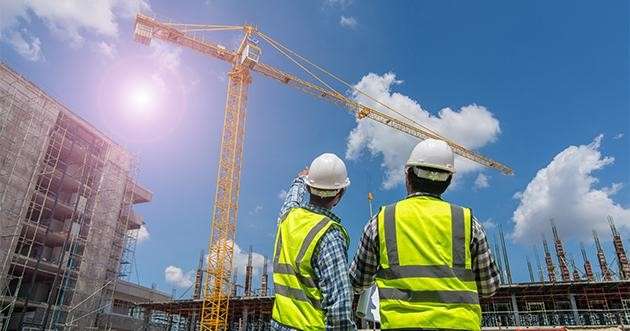 Improved Materials
Improvements in materials are essential to the construction industry both for improvements to the finished product and for environmental concerns. Concrete especially has a devastating impact on the environment due to huge volumes of CO2 released in its production. While concrete isn't ultimately going away anytime soon, finding alternatives where possible makes a significant difference to how new buildings impact environmental pollution.
Industry Specific Software
Construction software is multi-faceted and can be used for all areas of building projects. Gone are the days of blueprints being drawn up on paper and carried to the worksite with the risk of being lost or damaged. Software specific to the construction industry allows plans to go from the architect's pen to the screen of all concerned parties at the click of a button. For accuracy, contractors can quickly put together accurate quotes when bidding on jobs, using blueprints plus labor and material tables.
Project management is also helped with such software, using BIM to identify potential issues in the plans and keep schedules on track.
Safer Building Sites
Accidents on a construction site can have devastating consequences for staff and deadlines. Innovations in safety equipment cut down on accidents, resulting in a safer work environment for workers. Staff who feel appreciated and looked after having better morale and increased productivity. Increased productivity sees a building project completed with a higher quality of work and within scheduled timelines.
Increased Accuracy
Poor finishes in a building are often the result of inaccuracies within the plans and site preparations. GPS measuring devices and drones allow the site to be accurately prepared, ensuring dug-away areas are correctly level and foundations adequately laid. Internally using 3D mock-ups of plans not only identifies design issues but allows subcontractors to precisely envisage where things like electrics are to go within the walls. Having such things clearly and agreed on ahead of time reduces the possibility of installation mishaps causing delays.
Automation
One of the main factors for large construction projects experiencing significant delays is repetitive manual work's physical toll on people's bodies. Bringing automated machinery into certain building areas reduces workers' wear, reducing downtime caused by a repetitive strain injury. Accuracy is maintained because a machine won't get bored and let its mind wander either, thus getting tedious jobs like laying bricks better. Due to the nature of building work, robots and other automated machines won't replace human staff; instead, they can complement them to achieve a better standard of finish.
Ensuring construction companies and associated trades keep up with technological advances within the industry will only improve the quality of construction projects. Less staff will be injured and require time off, streamlined project management, and the finished products will be of a higher, more eco-friendly standard.