One of the most important aspects of house planning is ensuring that the electrical system is up to par. With a little sensible planning, you can avoid many unwanted surprises down the line.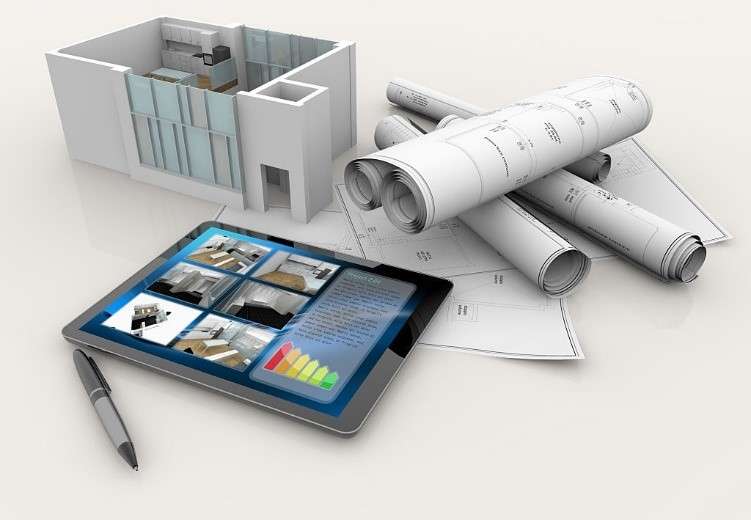 In this blog, we have shared some tips on how to plan your electrics so that you can focus on making your home the perfect heaven. This will help you save time and money while keeping your home safe and secure.
Plan For Outlets Wisely
While planning the electrical design for your home, it's important to consider installing extra outlets. You never know when you might need them, and it's better to be safe than sorry.
No one wants to be caught in the dark, or worse, have their electronics go out without any warning. This will help to ensure that you have a backup plan in case of an unexpected power outage or partial system damage.
Once you know your needs, make a list of all the outlets you'll need. You should include both standard and special outlets. This will help you determine how much wiring you'll need and where all the outlets should be located. In this regard, buy equipment from a trusted dealer like American Electrics to eliminate any future risk.
Determine the Type Of Wiring
The next step is to determine what type of wiring you'll need. It will depend on the size of your home, the number of appliances and electronics you plan to use, and several other factors. For most homes, standard copper wiring is sufficient.
However, if you're planning on using high-powered appliances or doing a lot of home automation, you may need to upgrade to thicker gauge wiring or even fiber optic cables for efficient data transfer. Other factors that will affect your decision include the distance the wiring will need to run and the type of insulation you'll need to use.
As you can see, there are many factors to consider when wiring your home for electricity. By keeping these factors in mind, you can ensure that your home electric design is safe and efficient.
Know Your Needs
Before you even start planning, take a moment to think about what your electrical needs will be. How many people will be living in the house? Do you need a lot of outlets? Are you planning on using any appliances that require special hookups? Knowing your needs in advance will make the planning process much easier.
Next, take into account the layout of your home. Where will be most of the appliances located? How can it be designed for maximum efficiency? By taking the time to assess your needs, you can ensure safety from short circuits.
Get Professional Help
There are a plethora of reasons why you might need professional help when it comes to your home's electronics. First of all, if you are not an electrician yourself, it is unlikely that you'll know all the ins and outs of electrical planning. Even if you are reasonably handy, it is still a good idea to take professional help.
In addition, electricians have access to multiple tools and equipment that you probably don't have at home. Ultimately, they will be able to get the job done a lot quicker than you would. That's why it is always a good idea to get professional help when you are planning your home electrics.
Consider Your Furniture Placement
When planning the electrical layout for your new home, it's important to consider how your furniture will be arranged. By taking furniture placement into account, you can avoid inefficient or dangerous electrical layouts.
You may also need to rearrange your furniture to avoid cords running across high-traffic areas. Another consideration is the height of your furniture. If you have tall furniture, you'll need to make sure that your outlets are placed high enough so that cords can reach them.
On the other hand, if you have low furniture, you'll need to make sure that your outlets are placed low enough so that they're not a trip hazard. By taking furniture placement into account, you can avoid inefficient or dangerous layouts. With a little planning, you can ensure that your home's electrical layout is safe and efficient.
Do Consider Visual Placement
We all know how important it is to have a well-designed and functional home. But did you know that the way you place your electrical outlets can make a big difference in the overall look and feel of your home? While planning your home's electronics, it's important to keep both function and style in mind.
You should make sure that the placement of outlets and light switches is in a strategic manner. You'll want to choose locations that are easily accessible but out of the way so that they don't interfere with your home's aesthetic. So, try to find a spare place that is not in the way of any furniture or décor elements.
Add Different Types Of Lighting
While you may not give it much thought, the lighting in your home plays a big role in your day-to-day life. Not only does it affect your mood and energy levels, but it can also impact your health. That's why it's important to consider proper lighting while planning your home's electrics.
Most importantly, don't forget your own personal style. The lighting in your home should reflect your taste and create an inviting atmosphere. With so many options available, it's easy to find fixtures that fit your unique style. If you have a small space, light fixtures that take up a lot of space may not be the best option.
Instead, try wall sconces or track lighting. These will help maximize the space while still providing adequate lighting.
Conclusion
These are some useful tips and tricks that can help you plan your home electrics. However, always remember that it is your home and no one other than you can better understand your preferences. So, try to design it according to your own taste and lifestyle and take help from a professional whenever needed.