When phones were first launched, it was hard to imagine what they would look like today. Compared to then, phones have truly taken off beyond what anyone could have dreamed of even just 20 years ago. And what will the future hold for the phones of tomorrow?
Right now, there are some incredible futuristic phones on the market. Want the future in your hands? Make it happen with these futuristic phones you can buy right now.
iPhone 11 Pro Max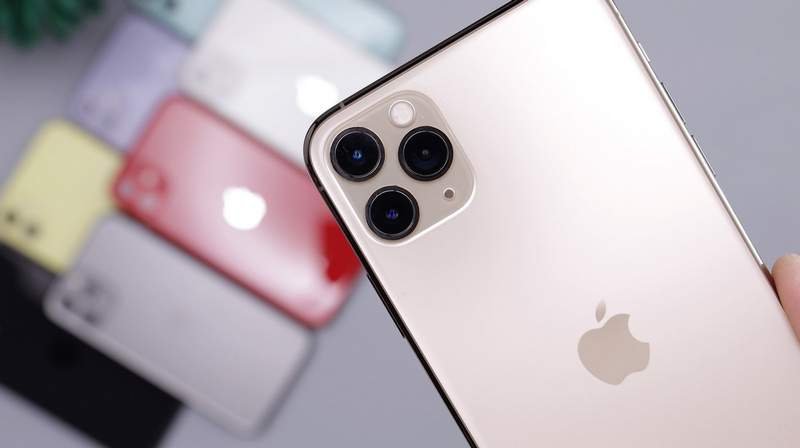 Apple's latest iPhone is also it's most sophisticated. Years ago, phones were lucky to have one camera, this one has four. Featuring the ability to shoot in low light, as well as being able to use powerful editing tools, the iPhone Pro Max currently takes the lead in phone camera quality.
Aside from the camera, the phone features a Super Retina XDR display for crystal clear display, ideal for watching your favourite movies and TV shows on the go. The custom‑built A13 Bionic chip puts the latest iPhone miles ahead of the competition, with the ability for better machine-learning than ever before.
The only thing that might put you off is the price point. The iPhone Pro Max is at the high end of the phone market, but for many, it's a price worth paying for the phone of the future.
Samsung Galaxy Note 10
Smooth, slick and feature-packed, the Samsung Galaxy Note 10 not only looks the part, but has everything you could want in a phone too. Smaller and lighter than its Note predecessors, it's one of the top compact phones around at the moment. It boasts a fantastic camera with a telephoto, wide and ultra-wide lens helping you shoot some amazing photos directly from your phone.
The key selling point for the Samsung Galaxy Note is its long battery life and large internal storage. Existing fans of the Galaxy Note will continue to enjoy the phone's stylus, making it a great phone for both work and play. You can find some fantastic Samsung Galaxy Note 10 deals to give you the best price and a data package that will help you enjoy this phone's amazing features.
Google Pixel 3
Google Pixel phones have become a popular addition to the market since the launch of the first model in 2016. Capable of taking amazing photos thanks to Google's smart machine-learning software, it really is a phone of the future. The Pixel 3 looks great, but its compact size means a shorter battery life than other comparable phones. Wireless charging helps make up for this, with a quick charge time helping you to get back up to full power in no time.
Designed with both matte and high-shine glass elements, the Pixel 3 is a stylish phone to look at, but its compatibility with all of your Google devices and account makes it an intuitive device capable of doing some incredible things. As this is only Google's third generation of phones, you'll need to watch this space to see what the future holds for this already-amazing phone.
Huawei P40 Pro
Due for release on 7 April, the Huawei P40 Pro looks like a futuristic phone but features an incredible camera that makes it very much a phone for now. Boasting the 5g technology that many phones chose to launch without last year, it promises to be a powerful, speedy device capable of delivering a fantastic performance.
Looks-wise, the Huawei P40 Pro provides an incredible display thanks to its Quad-Curve Overflow Display, creating a fluid look that is sure to impress. It also comes in a range of striking colours, including Blush Gold, Deep Sea Blue and Ice White.
The camera is designed to capture photos in low light as well as at a distance, thanks to a 50mp Ultra Vision Camera, 12mp Telephoto Camera and 40mp Ultra-Wide Cine Camera. If you want to enjoy crisp imaging without having to carry around a high-powered DSLR, this could be a solid choice for you.
With some amazing choices on the market, these futuristic phones feature everything you need to enjoy high-quality photos, clear displays and who knows, even a phone call or two! With phones like this on the market right now, who knows what the future will hold?