Building an online lecture takes time, creative thinking, and auditing the knowledge you possess. In this article, we will show you how to create your online lecture. Thanks to the proliferation of new technologies, anyone can create an online lecture. To do this, you will need the knowledge you want to pass on to others, writing skills, speaking skills, an understanding of the technology required for making videos, and time management. You'll need quite a lot of time.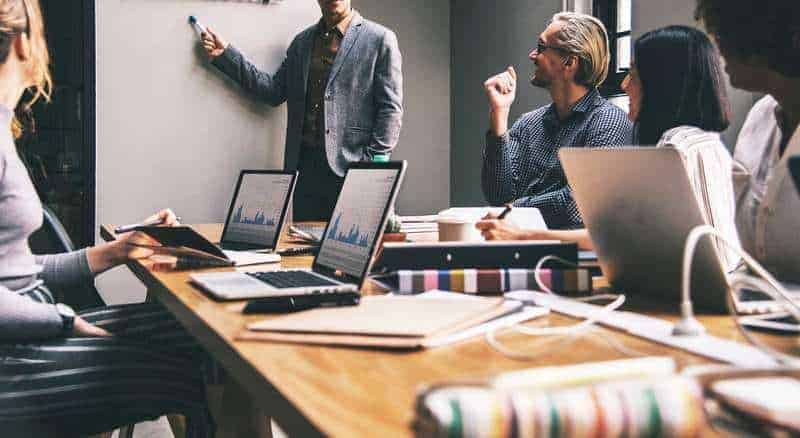 Here are the skills and knowledge you'll need to create an online lecture:
Ability to write texts.
Initial design skills for creating an online lecture design.
Good diction.
The ability to shoot video.
The ability to work with audio.
The ability to create screencasts.
The ability to edit video, audio, screencasts.
Patience.
Step 1. Where to start?
Before you start creating an online lecture, you need to understand what you want to teach. What will your online lecture be about? Review your knowledge or the experience of your organization. Anything can be the topic of online lectures. Perhaps you are an expert in writing – share your experience with aspiring journalists and bloggers. Does your organization have experience in attracting volunteers to social projects? This experience will be in demand for non-profit organizations. Does your company need to create an online lecture for employees? Collect all the teaching material and make an online lecture out of it.
Step 2. Choosing a platform for placing online lectures
Once you have decided on your online lecture topic, choose a platform on which to host the future online lecture on the web. When choosing a platform, you have several options:
Place an online lecture on a separate platform that you create or buy (and adapt) for yourself.
Place online lectures on open platforms.
Place online lectures on your website.
Place online lectures on YouTube.
To make the right choice, you need to decide who you are creating an online lecture for. If you're creating an online lecture for an organization's internal needs, it would be best to host the lecture on a dedicated site, so that only employees would have access to it.
For these purposes, ready-made platforms like Canvas or Moodle are suitable.
You can download these program packages and install them on your server. If you create an online lecture to reach a wide range of internet users, you are better off using the PDF forms for e-learning. They are easy to work with, convenient, and understandable for both teachers and students.
Using learning platforms simulates a real learning space where a teacher can post their content (videos, texts, tests, presentations, surveys) and interact with students. It is better to choose a platform at the initial stage since it will depend upon the format required (texts, videos, screencasts, etc.).
Step 3. Drawing up a training schedule
If you have completed the steps above, proceed to create the schedule template. It is not much different from the usual class schedule that we are used to at school or university in form and structure. Your topic can be divided into sections (modules), or all lectures can go one after another.
It is always recommended to include tests in the schedule based on the results of individual sections or the entire online lecture. To this end, you can use a schedule PDF template. This will help you determine how well the students understand the material and allow them to check if they have retained the important information. Additional materials can be supplemented by PDF templates, reading lists, practice assignments, surveys – you can include everything you need to convey the necessary knowledge in your curriculum to the students in your class. Most platforms provide the ability to host this type of content.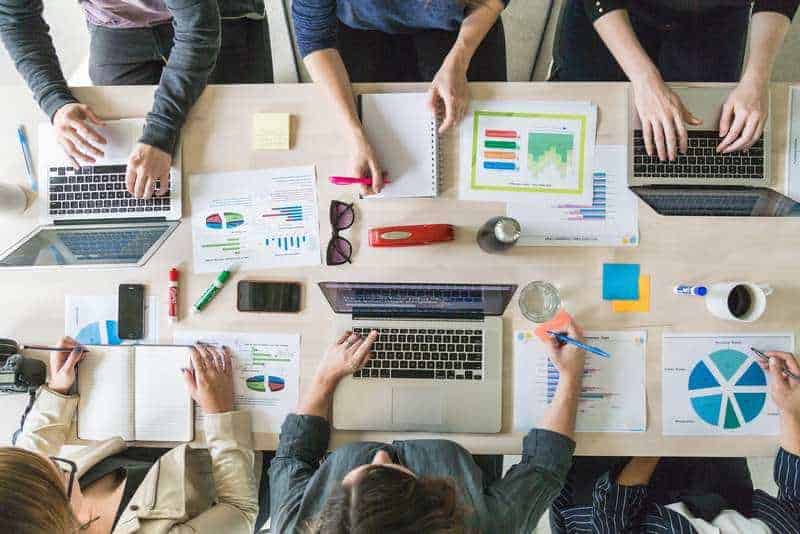 Step 4. Choosing formats and types of lectures
After the curriculum has been drawn up, and you understand how many lectures will be in your online material, you need to work out how you will prepare them. There are several generally accepted formats for presenting educational content:
Screencasts.
Video.
Tests.
Texts.
Presentations.
Audio.
You choose the format yourself, depending on the content of your lectures. Screencasts and video lectures are considered the most common formats.
Screencasts are more comfortable to create but less interactive. Creating video lectures with a teacher on the screen is a longer and more complicated process from a technical point of view, but video lectures are better perceived by students. Students have a higher percentage of passing when they learn primarily from video lectures, as opposed to the other formats we're discussing. The rest of the formats are used as support when you need to provide additional information.
Step 5. We develop the design and visual design of the online lecture
Each online lecture should have its own design. All slides, screensavers, music, or animation should be of the same type from lecture to lecture and be carefully selected. It is customary to open each lecture with a splash with the title and the lecture topic. It is also possible to use a musical background during the explanation of the material. You can create slides yourself using tools like canva or befunky. Also, you can use a template.
The preparatory work is complete. What's next?
Your curriculum is ready. The lecture formats are defined. The design is thought out and created. The platform is selected – you are ready to start creating an online lecture. Sit down at the table and write. You must write each lecture that you want to present in the online lecture on paper. Each test should be compiled and supplemented with a list of questions. Each homework assignment is described; PDF templates can supplement additional materials that are selected and divided into topics and sections.
Writing texts for an online lecture is comparable to writing a book. But then there is work ahead that can be compared to making a film based on a book you wrote. You will have to read (write down) each lecture if you have chosen the screencast format. If your online lecture consists of video lectures, you will be filming.