Do you want to boost your business's marketing department and finalize deals faster? If yes, then you should give a thought about going paperless and using electronic signatures instead of traditional paper documents and ink signatures. This will allow you to automate your agreements, contracts, and other legal forms and papers.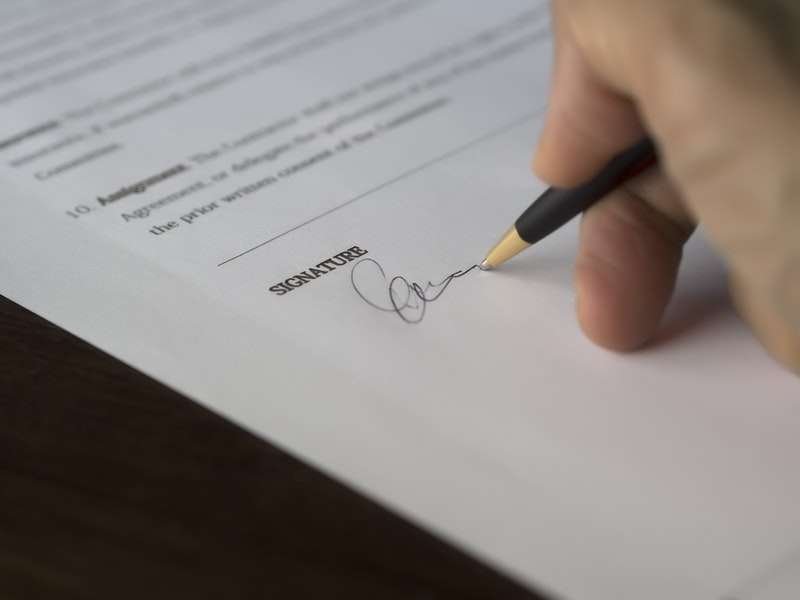 Your company's marketing campaign will get a much-needed boost as you can send paperwork to your clients and get your contracts signed quickly in a very secure and safe way. The headache of writing, scanning, printing, mailing, and signing documents can be avoided, which will vastly improve your company's workflow.
No one wants to lag behind in today's competitive world, and making the proper use of technology is vital to success. Let us check the various uses and benefits of using electronic signatures to boost your marketing and sales department.
Your contracts and other agreements will be signed and sealed faster
When you make use of digital signature software, it will allow you to get your legally-binding agreements, forms, and contracts signed by your clients easier and faster than traditional pen and paper signatures. There is no need to worry about the printing and mailing of documents to your customers and waiting for them to sign and return it back to you.
The use of a good software totally makes the process of signing documents automated and relieves you of this workload. Instead of worrying about getting your customers' signatures, you can focus on future projects, meetings, deadlines, and other stuff that helps you grow your business. Dealing with contracts and legal documents has been made considerably easy by digital signatures.
Check your approvals and history of the documents
Using paperless technology, you can quickly route approvals for contracts, sign-offs, and various media assets. It is easy to keep track of your documents and signatures. Any changes or edits made are recorded, and you will know about it. It is impossible to alter or forge the contents of a contract or any other document.
Check history to see if there are any changes made to the original document. You can even know about the date, time, and device used to make any alterations. Another common issue is losing or misplacing paperwork. Use good digital signature software to store all essential documentation in a safe and secure manner online.
Connect easily with platforms like Salesforce to manage your clients and documents
Some business owners worry about whether or not they can manage and use all of their forms and other documents from one central device or location. This is totally possible as you can integrate your E-Signature software with platforms like NetSuite and Salesforce easily. This will allow you to view, edit, save and track all your documents from a single secure device.
These integrations with other applications and websites are available for both mobile and desktop devices. You do not need high-end or expensive gadgets to use this feature and can manage all of your documents from your device from anywhere at any time. Traditional paper contracts and ink signatures do not give you this luxury of portability and safety.
Communicate faster and more efficiently with your clients
Traditional pen and paper signatures take a lot of time because there are a lot of things involved. The staff checks into the case and needs to approve before a contract can be sent to a client for signing. Many officials in a department are involved, and this slows down the process. However, with digital signature software, this issue can be resolved as everyone can sign documents instantly.
Your marketing team can approve documents faster and send them to your clients. This ensures that the documents are delivered, signed, and returned in lesser time. The audit trail feature will allow you to see any edits made in the contract and the signatures. There is a very low chance of fraud, as you can see when a client receives, views, and signs the document.
Save time and energy to boost performance and workflow
When you use the traditional paper documents and pen and paper signatures, it is bound to take a lot of time and effort. You need to scan, print, mail, fax the documents to the concerned people. The annual cost of paper is relatively high, and you need many other things to make this possible. Moreover, the workload can put your staff and employees in unnecessary pressure.
When you go paperless, most of the above tasks need not be done. The E-signature software has many templates available and will save your documents for future use. All your previously-used documents will be stored securely, and you need not worry about losing or misplacing them. The time and effort saved can be used to improve in other fields and boost your company's productivity.
Deal and negotiate with international companies in an easy and secure way
Closing out deals with international brands and firms used to be complicated as it is not simple for everyone to travel abroad frequently. However, using electronic signatures makes it possible to negotiate and make international deals more accessible than ever. Quickly send and receive paperwork online and add electronic signatures in Word or other popular applications.
It is not compulsory to visit a foreign country to deal with international brands as you can carry out the negotiations from your place. The use of electronic signatures has made international trade and business a possibility for even small-scale businesses.
Conclusion
Everyone wants to skip the hard work that is associated with the signing of contracts and legal documents. It is a time-consuming process that involves many steps both from your company and your clients. However, with the advent of technology, it has become easier than ever to carry out the contract and other document signings through digital signatures.
With the use of this technology, you can instantly boost your company's marketing and overall productivity. We read about how to use E-Signatures for marketing and its various uses and benefits. This is the perfect time to make the switch to electronic signatures and go paperless for the better.