During the past two decades, the single most important change in our society has been the growth and increase in technology. As technological advancement has encapsulated our society, the increase in the number of people utilizing web-based tech has grown significantly. This has had major effects throughout a variety of facets within our civilization, and one sphere where this impact has been even more important is the economy.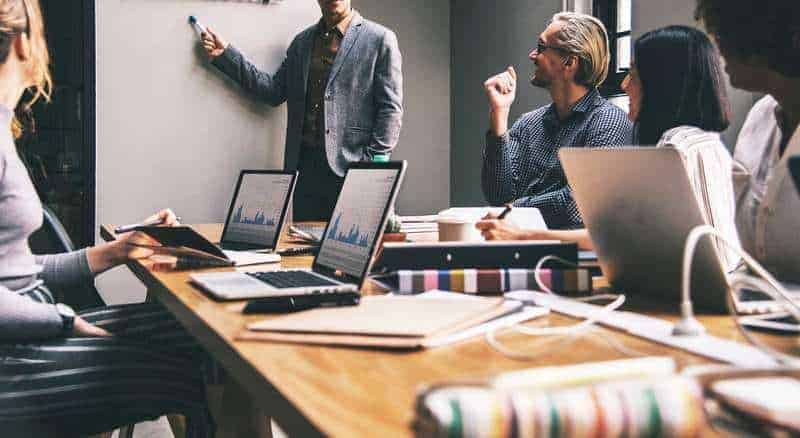 Our global economy has changed immensely due to the rise of technology, and one way this has become evident is through the rise of remote work. Remote work has become more popular throughout the past two decades for a multitude of reasons, and as it becomes increasingly normalized, one of the ways that companies have adapted is by learning how to manage virtual teams. Virtual team management is not easy and requires understanding and dedication. Learning about the necessary skills to effectively operate virtual teams is crucial for your business.
Remote Work in the 21st Century
All over the world, especially in recent months, global work from home phenomenon has become more ubiquitous than ever before. There is a myriad of people that work from home in 2020, and as this trend continues, we will see greater changes throughout the corporate world. Not only does remote work benefit business in a myriad of ways (such as the ability to lower costs), but many employees actually prefer to work from home! This situation is a win-win and allows businesses and their staff to have the best experience possible. As working from home has become more prevalent, this has led to the need for more effective virtual team management. Understanding how to accomplish this for your team is critical. 
Boosting Your Company Culture and Organizing Your Virtual Teams
Companies that have remote teams need to build upon their in-office company culture for their work from home employees. Having virtual teams that work from home requires an effective manager who will create a corporate culture that can make employees feel like they are truly a part of a team and are not just sitting by themselves in front of a laptop from their homes. There are many steps that virtual team management entails, but one of the first steps is onboarding. Onboarding can be tough for any company whether they are remote or not, but it is even more important for remote teams. It is imperative to build relationships from the start and can help if you send personalized messages and gifts to new hires. It would help if you also were creating common goals throughout your team to give something for everyone to work towards together. It would be best if you also tried to learn about your team members' personal lives, as it is less feasible to create natural friendships with traditional water cooler talk. If possible, you should set up non-work chats or even in-person meetups.
Final Thoughts
In order to get a top-tier virtual team, you need to effectively manage your work from home employees. Understanding the nature of remote work and learning how to implement change throughout your staff is crucial.