Many people are into online casino games because of the convenience. You can play it in the comfort of your home or anywhere there's an internet connection.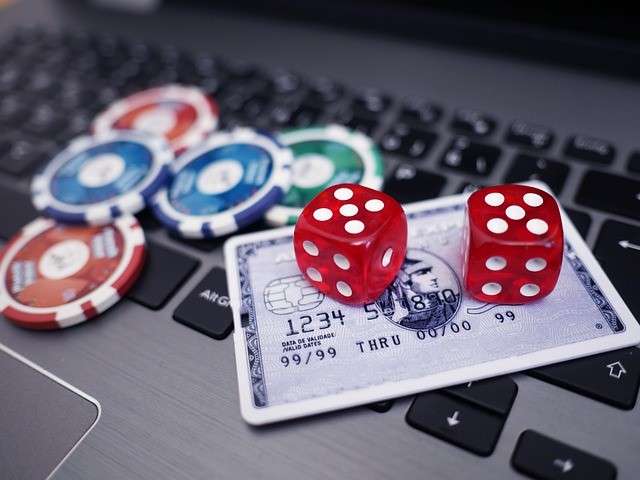 It's no wonder that the virtual gaming market size is close to $59 billion, and statistics show that it'll almost double to $93 billion by 2023.
Due to competition, owners are offering several incentives to entice players to their casinos. For instance, you might see an offer to sign up, and you will get 70 free spins in Kajot Casino.
Individuals use bonuses as one of the many criteria when choosing a gaming house to join. If you're new to the game, here's a quick overview of the promotions you'll see on gambling websites and what they mean.
Types of Casino Bonuses
As there are many types of promos and rules, this guide will give you an idea of what's available and what you'll have to do to enjoy the bonuses.
Welcome Bonus
The most standard offer you'll see on almost every casino website is the welcome bonus. It may have different names, such as signup or first deposit, but essentially it's what players get when they join and make their initial payment.
The offer comes in the form of a percentage of the money you put up. For instance, if the welcome gift is 100%, you'll receive the same incentive amount as your payment. So, if you start with $100, you'll get an additional $100, meaning you'll have $200 to use for your games.
You can receive up to 500% when you sign up in some cases. Be aware that any offer that exceeds 200% may come with harsh withdrawal restrictions.
No-Deposit Bonus
Unlike the welcome bonus, which matches your deposit amount, this offer doesn't require you to make any payment. You'll generally find new casinos offering this promo to encourage people to try their games risk-free.
The downside to this kind of promotion comes in the form of restrictions you'll face. To avoid individuals cashing out after using the privilege, players may have to make a payment before withdrawing the incentive and winnings.
There may also be very high betting requirements as the no-deposit bonus is free money from the casino to those who take up the offer.
Another restriction is the maximum amount you can win, to limit the losses the house can incur. For example, you can only win up to $100 from the $10 gift.
Loyalty Bonus
As the name suggests, you'll get the loyalty gift regularly, such as monthly. Also known as reload bonus, it's an incentive to keep you as a player. Most casinos don't make this promo public, but they'll offer it to their customers.
You may even receive a monthly bonus depending on your activity in the previous month. However, this incentive is often not as attractive as the welcome promo.
High Roller Bonus
High rollers or whales are big-time players who spend large amounts of money in casinos. The regular bonuses may not appeal to these VIPs, so online gambling establishments give them more substantial incentives for their higher deposits.
Free Spins
A popular trend today is online gaming sites offering players free spins. Known by many names, most of these incentives come with betting requirements. You'll have to wager a certain amount to use your entitlement.
Miscellaneous Bonuses
There are other incentives that online casinos offer their customers, such as:
Payment Method Bonus
When casinos want to encourage players to use a specific payment method, such as an e-wallet, they may offer this incentive. However, this practice is rare nowadays.
Refer a Friend Bonus
Very few virtual gambling houses use this referral bonus today, but it means you'll receive the incentive when you refer someone.