Online education is now a necessity for millions of people around the world. Since traditional education is restricted because of the pandemic, professionals are incentivized to adapt to the new learning format.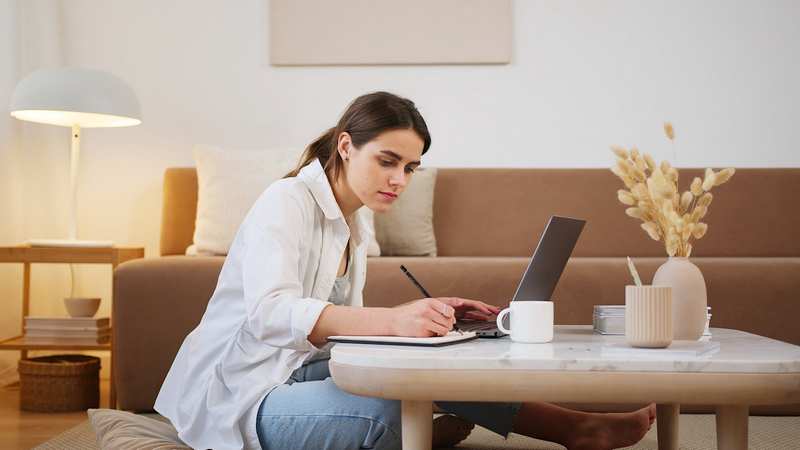 Teaching via Zoom and Skype might have been sufficient at the beginning of the crisis as an immediate reaction. But it isn't anymore. According to Diversido exp, the demand for customized e-learning platform development is higher than ever before.
If you consider building your own educational platform, now is the right time. Read our top 5 tips on how to do it efficiently.
#1 Make content management easy
Every educator is talented and knowledgeable in their particular field. And right now, they have a lot to worry about. The least you can do is make content management easy for them. Learning coding skills to upload content into the system should not be one of their concerns.
The e-learning platform should bridge the distance between teachers and students, making it easy for both to exchange files. It should include an in-built solution that would allow them to open content within the platform. It is helpful when the teacher and students work online simultaneously on the same project, collaborating.
Consider adding various types of content. Users should work with the text files and with presentations, images, graphs, tables, videos, and whatever else they might need. Interview educators that will be using the platform to understand their particular needs better.
#2 Assessment systems and gamification
The assessment system should encourage users to achieve more while providing adequate feedback on their strengths and weaknesses. In this regard, many view gamification as the future of e-learning. According to Scot Osterweil, an effective gamification program must incorporate four "freedoms":
The freedom to fail. A user should be able to make mistakes and learn from them without significant consequences.
The freedom to experiment. E-learning systems, just like games, should allow students to explore various solutions to a particular problem.
The freedom to assume various identities. The platform should take into account different viewpoints on each matter.
The freedom of effort. There should be an opportunity to switch between intense studying and reflection upon the learned material.
Gamification features can be incorporated into the learning process regardless of the type of your platform. But you should carefully consider the UI/UX design. The user interface and experience should be smooth, pleasant, and aimed at increasing the retention rate. The best assessment systems encourage not just the students but also the faculty involved.
#3 Scalability
Always plan. Although you might know the approximate number of people involved in the learning process now, there is always a growth potential. Even if you are not planning it, the growth might come in different forms:
the increase in the number of students and faculty members
the increase in the number of subjects and courses offered by your institution
the need for greater functionality
Ask your development company how well the solution can potentially address any of these issues.
#4 Collaboration features
We have touched upon this matter slightly when mentioning the value of straightforward content management. However, collaboration features go beyond this.
Peer-to-peer interactions
You can add in-platform text and video chat options to enable students to discuss their assignments and learning materials.
Team projects
Regularly assign various team projects. This will help learners discover other points of view on the subject, enriching their experience.
Self-paced and instructor-led modes
Depending on your budget as well as business and marketing plans, you might opt for just one of these modes. However, if you can afford to offer both, we recommend you do so.
Self-paced courses are great at reducing the costs of running the business. You only need to pay upfront to create the material, which you can later sell an indefinite number of times. Updates are necessary but not as expensive as employing instructors to lead every course.
Instructor-led courses bring more value when it comes to cooperation opportunities, skills, and knowledge offered. Numerous studies have proven that cooperation enables students to learn information faster and retain it for longer. Discussions allow learners to get familiar with different perspectives and come up with interesting ideas.
#5 Ensure security
Educational platforms handle sensitive information, including student performance data. The Family Educational Rights and Privacy Act (FERPA) requires educational institutions to implement reasonable measures to protect student data. If a breach occurs, an institution might be penalized. The reputational loss might be another consequence. Necessary security features include 2-factor authentication, 256-bit encryption, real-time threat detection, SSL certification, and IP restrictions.
Any online educational platform's main purpose is to create value for all parties involved — namely, students, faculty, and investors. A good e-learning platform should make it easy for educators to provide students with everything they need. Students should feel engaged and motivated to learn and able to share experiences. And from the business perspective, you should be capable of taking care of every surprise coming your way, good or bad.