In the entrepreneurial community, almost no one has doubts about the Lean Startup model's appropriateness and the MVP development at its core. Nevertheless, there are still people who argue whether this method applies to all digital business areas. Today, we will tell you how to apply MVP web development to the e-commerce area.
First, we will refresh your memory and remind you of what an MVP is and how to develop it for the e-commerce field.
What is an MVP and what are its advantages?
Essentially, a set of measures leading to creating an MVP is the most profitable approach to building your business from scratch. While many argue that this model works for small businesses, MVPs' benefits for startups are invaluable.
MVP makes it possible to test any hypothesis with minimal risks. For example, the hypothesis of a problem, solution, capable segment in the market, etc.;
Launching an MVP is the shortest path to convey your idea to users, collect their feedback, and make changes (if necessary). Under positive circumstances, you can also get the first adopters, who will definitely become your customers at the stage of a full-fledged product launch;
In theory, MVP helps to conserve resources. We said "in theory" because it all depends on your ambitions and the scale of your MVP. Often, entrepreneurs focus on a core feature that brings the most value to users. This approach really helps to develop and release MVP faster while saving resources.
Thinking of e-сommerce, many immediately imagine Amazon or eBay. But you should remain realistic and be aware that the online marketplace can be of any size, and therefore, the MVP model is perfect for this segment.
Decide on hypotheses
The first piece of advice is common for any market — you must understand why you are creating an MVP. In other words, you need to figure out which hypothesis your MVP will test. In the case of e-commerce, your MVP can verify the following hypotheses:
The hypothesis of a problem. Simply put, you create an MVP to understand whether the identified problem actually exists in the market. For example, you suppose that it is possible to create a more convenient delivery service, more beneficial product offers for users, and so on. It is necessary to create an MVP to test this thought;
The hypothesis of the solution appropriateness. You know for sure that the problem exists, and you have come up with a solution. You even know how to implement it. Let's say you figured out how to sell goods at a lower price or deliver them for free anywhere in the world. But doubts remain; you need to check this solution before investing in a full-fledged product's large-scale development. Choose the primary value of your solution and develop an MVP on this basis. This will allow you to check if your solution really works;
The hypothesis of a solvent segment. Everything is simple here: the problem exists, the solution works, it remains to determine whether people are ready to pay for it. Even the best solution can be useless if there is no solvent audience in this particular segment.
Decide on the monetization model
This is very important, as a poorly-thought-out monetization model can lead to bankruptcy. There are several main monetization models for online marketplaces: commission, listing fee, subscription, advertising on the platform, payment for premium accounts (i.e., additional opportunities).
The first earnings at the MVP stage isn't always a prerequisite. Of course, it is better to test the hypothesis and at the same time earn the first income, but, usually, this isn't the main goal.
If you decide to attach monetization to your e-Commerce MVP, several of the above methods should be abandoned. Subscription won't work, as users are unlikely to subscribe to aren't yet ready platform. The same goes for premium accounts. The choice is the commission, advertising on the platform, and listing fees. The latter also, most likely, won't work since, at the MVP stage, you are unlikely to have a large number of vendors who want to increase their positions in the issuance lists. Depending on your marketplace MVP's specifics, you should choose one of the two remaining methods – commission or advertising.
Decide on the core features
Choosing features for your product is a tough task. But it is even more difficult to choose the features for the e-commerce MVP. It all depends on your platform's specifics, but it is worth concentrating on the main features, without which the process of using your marketplace is impossible. Let's go over the key characteristics briefly and decide if they are needed in the MVP:
Profile. At the MVP stage, this is an optional feature. Operations can be done using email or else;
Archive. History of all transactions and operations is not needed in the MVP;
Communication on the platform. Feedback between you and your customers is essential, which makes it one of the core features;
Search. Most likely, the MVP version of the marketplace won't have a large number of offers, so this feature isn't necessary;
Reviews, comments. You don't have thousands of clients at the MVP stage, just a few people to work with. So, it is not necessary to build an advanced recommendation or rating system;
Payment. An essential feature in the MVP. It will help you get the first profit, and users will test the reliability and safety of money transactions.
Decide on UI/UX design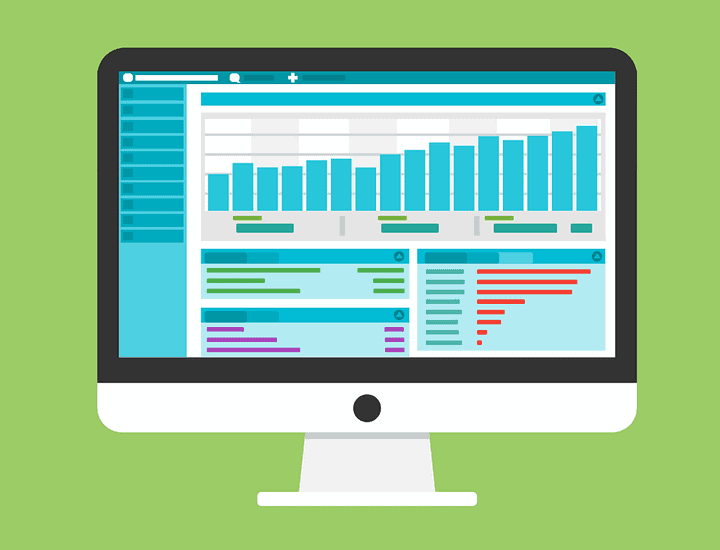 Visualizing a UI/UX design concept for the future online marketplace is very important. While there is a perception that design can be neglected at the MVP stage, this isn't the case at all. This applies to any product, including the e-commerce platform. Working on the MVP design, you will develop only basic user-flows and user-journey maps. This will help you understand which stages the user goes through to get value from your MVP and where the toughest problems occur. The layout of your online marketplace and its UI and UX's convenience is critical, even at the MVP stage.
Conclusion: try, measure, and fail fast
The main advice for launching an e-commerce MVP is to do it quickly. This will allow you to assess your success or failure immediately, ponder over the next steps, make necessary changes, or discard the idea altogether. In any case, you will save time and resources, test your hypothesis, and get answers to your questions. Keep in mind the core feature of your e-commerce MVP, and try to deliver it to users as quickly and conveniently.