A technology professional never stops learning because there's always something new around the corner. Adding to your skills brings immense rewards, from boosting income to improving prospects and bringing satisfaction. But you need to choose the skills wisely because learning takes time and effort. While personal aptitude should matter, do not forget to pick the ones in demand. These are worth investing in because they enhance your marketability as a professional. Here are the top in-demand skills techies must consider exploring in 2021.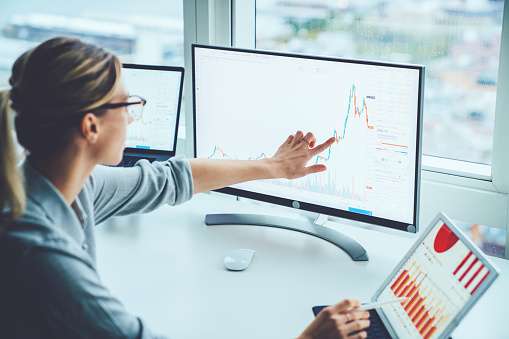 Data science and analytics
The tech jobs within the Big Data field are growing, and you can boost your prospects by brushing up on skills like data science and data analytics. Companies are adopting big data analytics to make faster and accurate decisions. Industries like manufacturing, banking, and professional services are investing most heavily in this technology. It means you can explore opportunities far and wide by investing in this skill. You can go a step ahead by training in data engineering and data visualization, making it big as new technologies.
Cybersecurity
Cybersecurity is broadly about network and information security, which matters the most to organizations and governments today. As data breaches are more common than ever, keeping networks secure is paramount for companies. It is also vital from the compliance front as businesses compromising private information can land in deep trouble. The sudden necessity of telework has spurred the value of cybersecurity even further, so this is a skill you must not miss out on.
Machine Learning
Machine learning is among the most innovative fields and profitable skills you can learn this year. If you understand the probability mass function and the probability density function and concepts like algorithms intrigue you, this is a skill you must absolutely invest in. Probability is the mainstay of Machine Learning as it is used to design learning algorithms that make decisions using probability. Many applications rely on this new-gen skill, from voice assistants to chatbots, self-driving cars, predictive analysis, and more.
Cloud computing
Another tech skilling opportunity you must grab in 2021 is cloud computing. The pandemic has forced organizations to switch from server infrastructure to cloud solutions just to stay operational. The market for public cloud services is all set to boom in the coming years, making it one of the best opportunities for techies. AWS, Google Cloud, and Microsoft Azure are the renowned cloud platforms that feature content delivery, networking, storage, and hundreds of other services. Specialized courses for these platforms can add a leading edge to your career graph.
Internet of Things
Another desirable skill for technology professionals who want to move a step ahead is the Internet of Things. The demand for connected devices across all industry verticals has fueled the popularity of the IoT in recent years. Once again, the pandemic has done its bit because businesses expect to automate processes by integrating more connected devices into their ecosystems. It is a huge opportunity for professionals who want to spur their careers at a rapid pace. The tech space is booming, and these skills are just a few among the most popular ones. Standing apart as a tech professional requires you to keep track of trends and embrace them sooner rather than later.