Whether it's increasing your savings fund, cutting down on spending habits, or investing in certain ventures, having a solid grip on your financial situation is an invaluable skill, one that can save you countless times in the long run.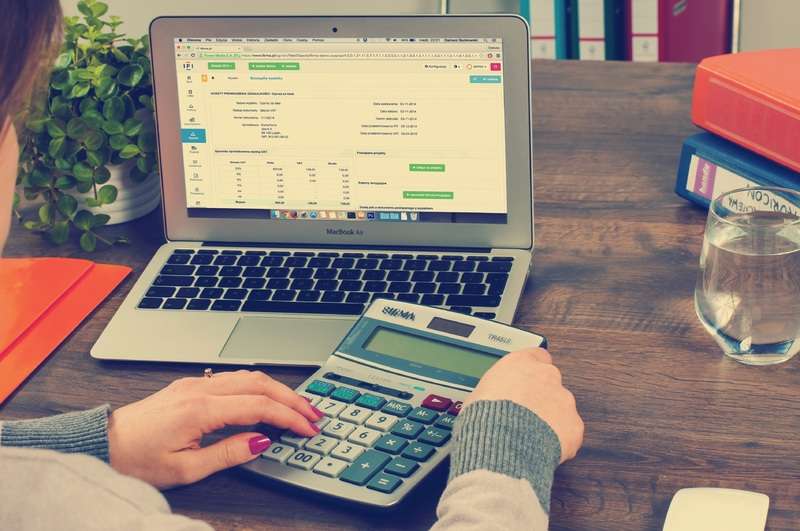 With that been said, here are five financial goals to plan and achieve to level up your monetary game in 2021:
Assess your financial situation
Before you get started on setting financial goals for the new year, it is pertinent to first and foremost review your current financial situation.
How much did you spend in the past year? What aspects took up the most cash? Are there any ongoing payments or subscriptions you're still on?
Having an in-depth assessment of your current financial situation grants you a clean slate to better crush your monetary goals. Once you can adequately pinpoint how and where your money goes, you can make the necessary adjustments to curbing bad financial habits and fostering good ones.
A few ways to get started include cutting off from financial sinkholes like recurring subscription plans that you barely use and minimizing habits that encourage unnecessary spending, e.g., eating out, impulse buying, etc.
Additionally, it helps to review your credit card score as this number can significantly impact your financial life. With that being said, get a current report of your credit information, note what factors affected it over the year, and what you can do to improve it. Pay off any outstanding bad debts, and depending on your liability situation, you may consider a consolidation loan to help condense multiple debts into a large, singular one.
Plan a budget
Setting aside the time to plan out a financial budget helps you stay in control of your monetary situation. After carrying out an in-depth assessment of what your current financial situation looks like, now's the time to craft a workable budget.
To better curb, those habits consider investing in Financial software and take out the time to set a financial limit on your priorities and luxuries. A number one 'priority' expense you should stay on track with is your current living cost. How much do you spend on rent or housing fees? How much do you spend on average going to and from your home? Do you pay for utilities or have some insurance? Take note of your necessary recurring expenses and dedicate a chunk of your funds to financing those necessities.
Get a grip on your 'luxury' section by replacing unnecessary frivolities with more cost-effective methods. Instead of eating out, consider preparing your meals at home. Rather than taking a cab to work every weekday try switching it up by cycling or walking to your destination. Little adjustments here and there help curb these seemingly harmless investments and save you a lot more money at the end of the day.
Lastly, set aside funds to fall back on in case of emergencies, and keep in mind that it's never too early to start saving up for the future.
Account for taxes
Tax season is something many of us overlook until we're cut and financially crippled out of nowhere. With that in mind, another critical component to account for when budgeting is your taxes.
Be it medical, consumption, superannuation, the best way to take charge of your tax situation is by planning. Experts recommend setting reminders ahead of due dates and accounting for travel expenses before the new income season. Also, since lodgment due dates are constantly changing, it helps to stay up to date on a monthly or weekly basis. Additionally, keeping all necessary documents in order, including your identification records, banking details,
Medicare/private health information record, and so on, helps keep the taxation process friction-free.
All in all, staying organized and preparing ahead is in your best interest. Consider utilizing digital software like Google sheets or an online platform like QuickBooks to manage your financial information helps save you the unnecessary stress of manual organization.
Diversify your income streams
If it feels like you're living way beyond your means and the steps mentioned above don't seem to cut it, a great way to level the playing field is to diversify your income streams.
In the year 2020, most of us learned the hard way how vital it is to have more than one source of income. Having multiple income streams not only helps you protect yourself financially but also increases your earning potential.
Thanks to the modern age of technology, expanding your income sources has never been easier. Depending on your schedule and skill-set, you could apply for freelance jobs or remote work online, sign up for a part-time job in your local area or dabble in entrepreneurial business to bring rope in more dough.
An added tip: if you're swamped for cash, it's not a bad idea to sell off items you don't need anymore. Selling off your clothes, crafts, furniture, and so on frequently helps generate a passive income source while simultaneously decluttering your space. In essence, you get the best of both worlds!
Consider investing
Following up on the tip mentioned earlier, another great way to level up your earnings is to invest your income. When done right, investing in stocks, bonds, or business ventures can significantly improve your profits. It proves to be a passive income opportunity that can help you generate extra cash flow.
If you're a newbie at investment, it's in your best interest to GAIN AS MUCH INFORMATION AS POSSIBLE BEFORE INVESTING. Weigh the risks and steer clear of scammers or opportunities that sound "too good to be true" because most times, they usually are.
Additionally, rather than starting with a massive sum of money, test the waters with smaller amounts on registered and reliable platforms.
Conclusion
And there you have it, five financial goals to plan and achieve this year! With proper preparation and reliable methods, you can make a whole lot of difference in your financial status this year. Remember to review your progress and make adjustments where necessary continually. Growth is a continuous process.
Good luck!