MMA1220D is Z-axis MEMS accelerometer -8g – +8g. This sensor has a capacitive sensor. The output signal is passed through a 4 poles low pass filter. It also has an internal self-test capability. The main features:
Integral signal conditioning;
Linear output;
Ratiometric performance;
4th order Bessel Filter to preserve pulse shape integrity;
Calibrated self-test;
Detection of low voltage also clock monitor and EPROM Parity check status;
Can survive big shocks.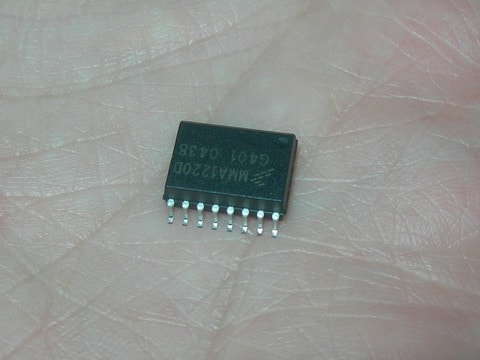 Where can it be used? It can be the perfect tool for Vibration monitoring, control, bearing monitor, PC HDD protection, mouse and joystick, virtual reality, sports diagnostics.
The datasheet can be found here:
https://www.freescale.com
I decided to run a sample test for this sensor. For this, I just made a simple board where I soldered this sensor with the SOIC16 package. According to the datasheet, I put an RC filter on sensor output to minimize clock noise. There is a schematic:
And traced PCB: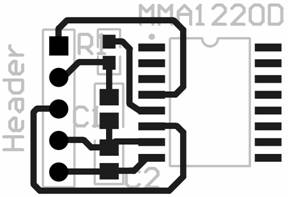 I used SMD parts as it will be easier to glue another side of the board to any surface in the future.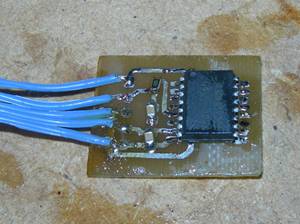 First test drive on oscilloscope: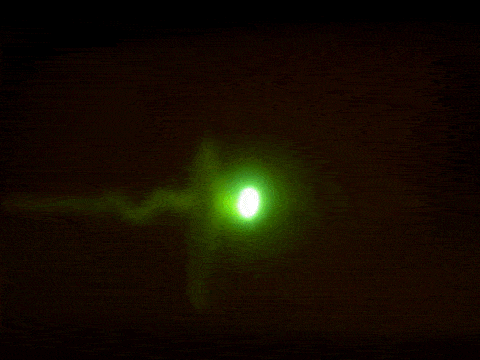 Later I will do some tests by connecting this sensor to MCU.
Bellow, I attached the Protel library of the MMA1220D sensor and my project files. It might be you want to give it a try. Good luck.