Today, almost everyone has a presence on social platforms. People even upload their photos, the place they visit, and their new life events on social applications. Moreover, social media have high-end technologies that track the activities of a user, such as the searches he makes, the pages he likes and follows, the kind of posts he prefers, and videos he watches. Thus, social platforms also have such user behavior data. Hence, all these factors have prompted social media to ensure that the user data is secure and not handed over to third parties.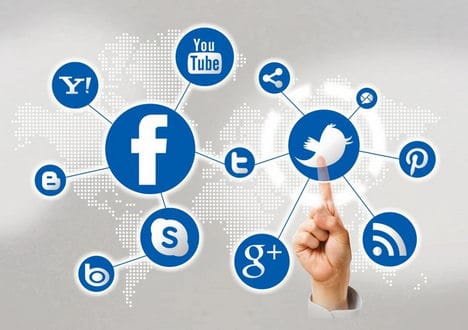 Today, the new social platforms that are beginning their journey are expected to give their policy on the user data. Such is the importance gained by the user data with time.
User-Data and Social Platforms
Today, billions of people are present on social applications. They are surfing these platforms every day in their leisure time. Hence, social media have almost become part of people's daily lives. So, people share their data, chat with their friends about their personal happenings on social platforms. These activities have raised a sense of fear that whether everything they do on social media is private and secure. Hence, they are more likely to abandon a social platform if they come across that it is breaching the personal data of its users. Therefore, social media are in place to give assurance that the user data is secure. Facebook comes up with frequent notifications that it does not misuse the user data. It also adds that the chats on Facebook Messenger and WhatsApp are entirely end-to-end encrypted. The company makes such announcements only to give a sense of security among its users. However, the platform got into controversy based on the accusations that it gave Cambridge Analytica data without the users' consent. It is accused that the data was used for electoral advertising. TweetPhoto is a leading service with blogs on its website that will let you know about the social platforms that care about user data privacy.  
The Game of User Data
Social Platforms made use of this user data concern to take a dig at their competitors. Facebook turned the tables towards it by accusing that TikTok's parent company ByteDance is breaching the user data to the Chinese government. This news spread like a wildfire which damaged the reputation of TikTok to a vast extent. Moreover, the users of TikTok around the world become dubious about the security of their data. Hence, this prompted the social platform to give a clear explanation so that it must reinstate the trust of its users. After coming across this news, India, one of the important markets of TikTok, banned the social application. This becomes a massive loss for TikTok as India was within the top three spots in the list of countries with the most TikTok users. All these factors affected the user base of TikTok.
Facebook wisely took advantage of this situation and rolled out Instagram reels which is the exact duplication of TikTok. TweetPhoto is a leading service that is known for creating eye-catching Instagram Reels videos for many B2C companies. On seeing Instagram Reels, which is the same as TikTok, many TikTok users shifted to Instagram. This has also prompted the TikTok influencers to move to Instagram as many of their followers were not present. However, TikTok is rebuilding its fallen empire. Paid services like buy real TikTok likes packages to facilitate the process of increasing the traffic to the TikTok videos. So, people who struggle to attain good traffic to their TikTok content can use these services.
Wrapping Up
Marketers opine that social platforms will get much more important in the coming years. Users today are more conscious about what's happening around them with the availability of the internet. So, if the social platforms make any false moves regarding user data, they must be ready to face adverse impacts because people have many social platforms to use today. Hence, a user once lost is forever lost. So, brands should be aware of it and make moves accordingly.