People are the key to a company's success, and the authorities are challenged with this truth. When essential personnel suddenly quit, their departure may significantly impact a business.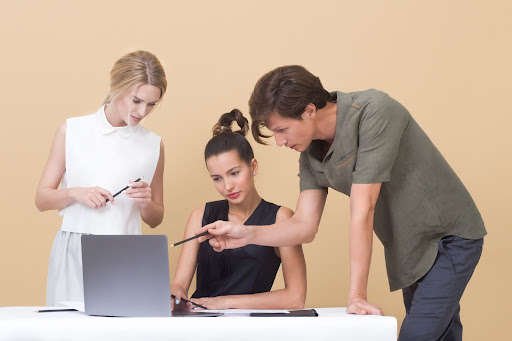 Recognizing the value of people helps management to develop various strategies. With these strategies' help, finding and retaining talented personnel will become easier.
A methodical strategy for sourcing and employing outstanding talent is necessary. The company's size won't matter in this case. To help you enhance your talent management efforts, we've put up a guide here.
What Is Talent Management?
Talent management is the purposeful practice of attracting suitable personnel. Their maximum potential will be achieved while keeping the company's aims in mind. The talent management team could also use a talent acquisition platform, and using such tools will allow them to strategize hiring and retaining talented employees.
A straightforward talent recruiter finds, acquires, evaluates, and hires candidates for open positions. However, the fundamentals of talent management include a few more things.
For example, a competent talent management specialist will be hiring talent. But the retention is entirely based on what comes after the hiring process.
HR vs. Talent Management Team
Having an HR Department is different from having a talent management Team. The human resource department focuses on the entirety of employees, while the latter focuses solely on retaining and managing talent that could benefit the company.
Here's a list of significant differences between the two:
Abiding business goals are the driving force behind talent management. When it comes to HR, they are more concerned with day-to-day operations.
In contrast to talent management, HR focuses on the whole workforce, and HR collects data through exit interviews and performance evaluations. As a result, the talent management team can plan and make requests for more talent based on the data procured from the HR team.
Talent management aims to improve the company's performance, and it is done by HR operations spanning from recruitment to employee retention.
Since they have different roles, a talent management team cannot be an HR department branch. But if management is performed based on existing HR policies, it will help them work side by side.
However, in some organizations, managing talents is a separate division that collaborates closely with HR. Whatever your business strategy is, it is essential to distinguish the roles of both parties.
What Is A Talent Management Strategy?
A defined talent management strategy is essential for the company's employees. Both the current and future employees will experience the features.
A company's talent management strategy will have critical growth and regulated relationships. The strategy will create an inclusive talent system and talent acquisition and management. Implementing the strategy will make the whole hiring talents and management process simple.
Having a solid plan for acquiring new employees is difficult. But it is essential if the firm wants to meet its HR objectives.
Significance of Talent Management Team and How to Achieve It
1. Train the Right Talented Prospects With Technology
Sifting through piles of paper or emails is a waste of time, energy, and resources. It can delay the process of training recruits.
So, as the head of the talent management team, don't be afraid to explore new things. Advanced management tools help firms rethink their current managing practices. For example-
They offer a better employee experience, and the resources will have easy access to the management.
You may post your concerns to various hierarchy levels in a few clicks. You won't have to approach your manager for every issue manually.
The automated repetitive tasks will be taken care of by these tools.
It will help your team create solid strategies easily. Managing teams is a very agile process, and one must be nimble on their foot to be ready for sudden changes.
The training process of talent management includes:
Process knowledge and setup
Technical training
Time Management
Teamwork and problem-solving skills
Having emotional intelligence
Management and settlement of the conflict
Self-discipline and productivity
2. A Strategy Centered on Teamwork
The talent management team must be adaptable to the changing business environment. Especially to become successful in the twenty-first century.
Instead of personal goals, workers must consider the company's long-term goals. Today's changing business and the private world will need a solid talent management platform.
The team will know how to motivate the top performers. They might offer incentives and prizes to the resources if objectives are met.
3. Inspire Mentoring
In many firms, mentoring is an effective method for improving employee performance. Mentors must work directly with mentees, and it will allow them to improve their communication, hands-on skills, and collaboration. It will also help you manage your talent management team in the broader picture. 
Many advantages include-
Reinforcing successes
Strengthening time management and decision-making abilities
Enhancing interpersonal communication
Developing confidence
4. Treat Your Team Nicely
Training resources and helping them is one sure of helping your process. People usually stay where they are treated well. Happy employees make managing work easier.
While evaluating possible resources, don't exclude those who lack the hard skills. The talent management team should also seek people who have soft skills, and their skills could be used elsewhere.
5. Observe and Evaluate Performance
Setting team objectives and KPIs is essential for your job as a manager. Your company may use these metrics to assess past and present performance.
Then you can make adjustments to meet set objectives. Use KPIs to uncover potential knowledge gaps. Then identify the present shortcomings of your employees. After that, fix these issues by monitoring them.
Quizzes are an excellent way to assess your personnel's current knowledge and skills. Short quizzes may be created and sent regularly. Create a spreadsheet template with your quiz questions.
Then pick whether you want to run the tests daily, weekly, or all at once to get them up and to run. You can monitor your team's progress after launching your online quiz.
6. Adaptability
It's essential to be flexible when it comes to managing new employees. Keep an eye out for things like conflict of interests, unlearning blocks, and idea exchanges.
Observe and respond to changes in the market for new employees. Alternatively, don't be reactive when employing new personnel; be proactive.
7. Boost Internal Mobility
Internal mobility will assist your organization in managing top talent. It will also boost employee morale both within and outside the company. Simply figuring out who the most exemplary individuals are and what they can do for you is usually enough.
So, make use of the skills and abilities you currently possess and:
Create an internal mobility plan
Internally establish your processes
Incorporate marketing into the company's ethos
Help employees consider different approaches
Don't only provide learning chances for your staff but also for your firm as a whole
8. A Call to Action
In today's unpredictable economic environment, behaving correctly and providing for employees is essential. Otherwise, the managing talent team will face significant challenges.
Managing an individual's talent has become a company's most essential responsibility. Talent management teams must act quickly to avoid high management costs.
Conclusion
Your company's growth and workforce will be decided by your strategy to attract and keep talented people.
Your objective to manage growth and longevity won't work without proper strategies. Aside from high turnover and unsatisfied employees, a bad employee experience is possible. You need to know why talent management is so vital in business.