There are so many reasons to want a high paying career. Among them includes the fact that you want to pay your bills without the extra hustle. However, one thing to note is that this doesn't come easy. It's like planting an orange tree and putting the work in it to ensure that the young tree is sufficiently supplied with water, nutrients, good soil, and at the end of the day, you get to sit down under it, pluck a few oranges, enjoy the shade, and enjoy the fruits your labor.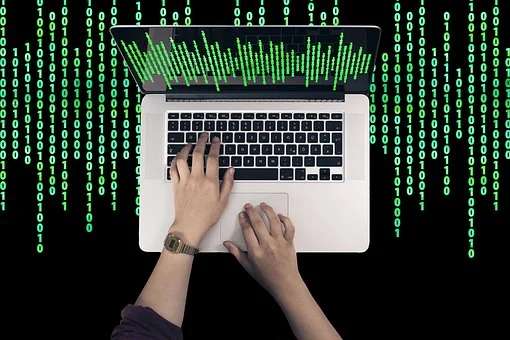 This applies to a course of your choosing. There are so many courses out there but not all will be as lucrative as a computer science course. As it turns out, computer science careers are among the highest-paying jobs. By this, it means that you'll have to put your foot forward and get your degree within the shortest time possible and get enrolled in a payroll system. Below are the reasons why a degree in computer science is totally worth it. 
A Degree In Computer Science Makes The World A Better Place
There are so many processes that require the skills of a computer science degree holder. The job industry has a lot of space for individuals who are willing to make an impact in the world we are living in. You could end up helping researchers find cures, revolutionize how various computer processes work, or advertently, help in monitoring various environmental projects that could help in protecting our ecosystem.
But before you get all excited, you need to enroll yourself in a computer science degree program that will help to make your dreams achievable. You can go through various course reviews to find out what works for you in terms of time and costs. For instance, a computer science associate degree program will provide you with the courses that you need to help make our world a better place. The best thing is that such a course will encompass the most basic, yet important teaching programs that will be crucial to your success. Among the courses that you might interest yourself in include:

Computer programming
Developing computer software
Resiliency and creativity
Critical thinking skills
Analytical skills
Pioneering In The Fight Against Cybercrime
By now, you've heard your peers or other internet users lament over the increased cybercrime cases. A degree in computer science will come in handy to fight the overwhelming cybercrime cases that have for decades caused fear to most internet would-be users. With your computer science degree, you'll be able to analyze potential computer threats, conspiracies, and hackings. If this is not enough, and depending on the skills you'll have gained over time, you could play a role in helping to safeguard browsing safety, especially to the naive younger generation who are prone to phishing tactics and ploys.
Gaining A Grounded Foundation In A Competitive MarketSpace
Let's face it, the competition is growing stiffer by the minute in all areas of business environments. With a degree in computer science, you'll not only be proficient and effective literate but you'll have also acquired the skills to beat your competitors. You'll have the skills to out-perform your predecessors, and, especially, in this day and age. You'll be equipped with skills that'll allow you to perform professional and ethical tasks in your industry while maintaining your adeptness. As a result, you'll be ahead of the curve by providing a vital skillset that produces quality results for any business.
It's A Solid Career
If you are still on the fence on the reasons why you should have a degree in computer science, then, what about having a solid career that pays well. As earlier mentioned in the introductory part, having a career that allows you to pay your bills without going through the extra hustles of life should be a welcomed idea. There are so many positions out there that will pay handsomely for holders of a computer science degree. The job description for a computer scientist include:

Developing innovative technologies that generate returns for modern businesses
Generating real-time analytical data
Providing the much needed scientific research while at the same time, providing support and assistance to crucial government organizations
Improve the efficiency of modern computer programs
As you can see, the above responsibilities are not only tactical but when all else is considered, these are tasks that are highly sought out and ones that will be highly remunerated.
It's An Ever-expanding Course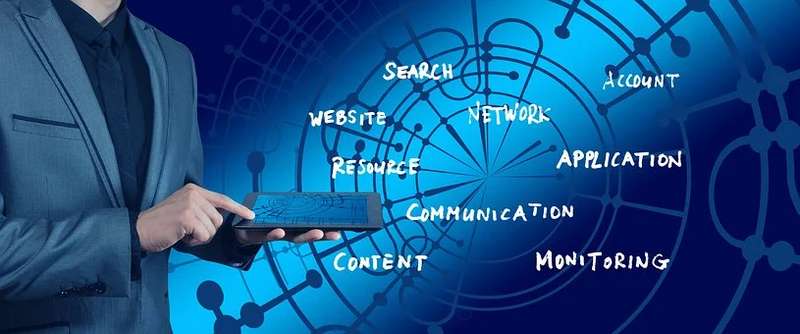 The world is in need of computer scientists because of the colossal growth and demand for computing. As technology keeps on advancing, so will the need for computer scientists. The pace and scope for the opportunities in this field are considerably higher, to say the least. And you know what, the future looks even brighter for those wanting to become computer scientists. With the pace the world is rotating, computer science jobs will continue to increase in demand. However, as a computer scientist, you'll want to keep up with modern trends in your field of practice by enrolling in programs that will provide you with modern and advanced computer science courses.
You'll Have A Significant Position In The Society
Being recognized in society is not only satisfying but it's also a reason that'll give you pride. With all the many opportunities in the job market, having a career that puts you on the spot, and as a significant member of the society should come highly recommended. With a degree in computer science, you have travel opportunities, exposure to like-minded professionals in your field, and the freedom to work from whatever location on this god's green earth. If this is not an opportunity to seize, then nothing is!
The above are reasons to interest yourself in a degree in computer science. While it might cost you, initially, it will be worth investing your resources, time, and interests. A degree in computer science will open you up to possibilities you've never experienced before, and the above reasons speak volumes about it. This is a universally-appreciated course and you'll never go wrong with it.