Since the pandemic, the importance of health-related fields has been recognized. People are saluting medical professionals for their massive role in fighting the virus.  
Now, governments and academic institutions have shown their support in people pursuing a degree in the field of allied sciences. Aside from the standard medical and nursing degree, there are other options like radiography. 
If you are not fond of becoming a doctor or a nurse but are intensely interested in becoming a medical professional, becoming a radiographer might sound appealing. 
What Is Radiography?
Radiography is an essential aspect of medicine. It is a tool heavily used in diagnostics. Radiography is an imaging technique used to be able to get images of tissues, bones, and organs. A radiography degree holder is known as a radiographer.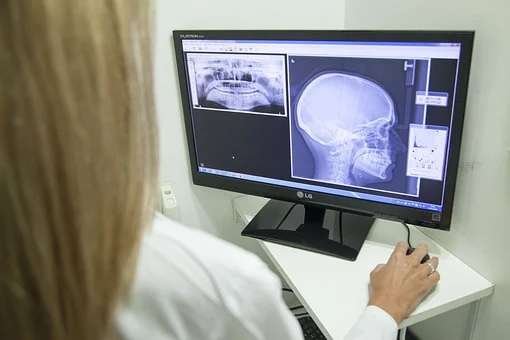 It is closely related to the radiology department, always assumed to be the same. Both deal with several different technical imaging like X-rays, CT scans, MRIs, and others. The difference between the two is that a radiographer is the one who handles the machines used to test patients, while radiologists are the one who interprets the results. 
There two kinds of specialties a radiographer can pursue. These are diagnostic and therapeutic radiography.
Diagnostic radiography is the most common and familiar one of the two specialties. The job of a diagnostic radiographer is to man equipment to take anatomical images. They work closely with doctors in different hospital departments. They have the chance to work in the wards, emergency, and operating rooms. 
Therapeutic radiography focuses more on the Oncology Department. Therapeutic radiographers deal with cancer patients or patients who need radioactive treatments. They treat patients from initial diagnosis until post-treatment and follow-ups.
What Are The Career Opportunities?
Radiography has different specialties. Radiographers have a variety of majors to choose from. Once you are licensed or certified, you can look for a field job. Over here, we have summed up several radiographer jobs you can choose from, so read on to find out more. 
Radiologic Technologist
A radiologic technologist handles X-rays, MRIs, and other similar imaging equipment. They make anatomical images using these types of machinery to help diagnose a patient. 
CT Scan Technologist
As the name suggests, CT scan technologists primarily use CT or CAT scans. They produce a scan of a specific part of the body, usually, the abdominal and reproductive areas. A CT scan also creates a 3D cross-sectional image of the human body. 
MRI Technologist
An MRI technologist man the MRI machine. They are responsible for taking 2D or 3D images of body tissues. MRI scans are done by technicians turning images to film to be analyzed by a radiologist or doctor.
Nuclear Medicine Technologist
Nuclear Medicine Technology is focused on using radiologic agents that are presented to the human body to be able to form images. A nuclear medicine technologist introduces the radiologic agent to the patient's body and also handles the machine. 
Radiology Assistant
This job title carries more responsibilities than others. A radiology assistant assists radiologists in their diagnostics. They can provide advanced care to patients and perform advanced procedures as long as it is allowed by a medical doctor.
Ultrasound Technician
Ultrasound techs are also called sonographers. They are the one who operates an ultrasound machine. An ultrasound machine is heavily used in obstetric and gynecology. It also can be used to check the heart, abdominal area, and brain.
Radiation Therapist
A radiation therapist works closely with patients. They take care of cancer patients mostly. They handle the radiation treatments of patients and monitor them.
Radiologist (MD)
This is a possible career for a radiographer. They can continue their studies and pursue a medical degree, continue their specialization into becoming a radiologist. Radiologists are the one who interprets and reads the images taken by radiographers. 
What Are The Career Expectations?
Whatever type of radiographer you are, every hospital and clinic will expect these:
High capability of doing the radiographic procedures
Professionalism, Compassion, and Empathy
Leadership qualities and ability to solve problems.
Employers are looking for competent radiographers who are knowledgeable about the conceptual and technical aspects of radiography. Aside from this, they also must be able to properly perform the procedures themselves.
They must be able to work professionally with their peers. But most importantly, they must have compassion when dealing with patients. They must empathize with them, especially during treatments.
The healthcare system is complicated and stressful. It is a dynamic workspace that requires workers to be critical thinkers and problem solvers. Leadership skills like the ability to communicate well with others and being a team player are desirable qualities employers look for.
Getting a radiography degree can be an exciting idea. Having one can lead you to several job opportunities. You can tackle different specializations that are challenging in their way. The role of a radiographer is essential in the medical field too.