Since their earliest forms crawled out of the digital aether in 1996, online casino games have been in a constant state of flux. From humble beginnings of simplistic interpretations of card games, they continually evolved to get closer to the physical experience. Originally this meant better graphics and sound, but eventually, casino games went a step further.
As computer hardware and internet speeds improved, online casino titles not only matched their offline counterparts but could also go a step further. This was the case for slots, which quickly grew far beyond the old hardware machines as they leveraged the flexibility allowed by early browser backends. In a more modern sense, the arrival and popularity of live casino games have opened the doors to new possibilities.
Combining the realism of brick-and-mortar casinos with the convenience of online play, live casino games quickly became a fan favourite. Both on PC and mobile systems, the way live titles bridged the online/offline divide was a game-changer. This led to greater investment and further growth, to the point today where any major online casino is almost required to offer some form of live gaming experience. So, what live games have found their way ahead of the rest of the pack, and what is it that makes these standouts special?
The Classic Blackjack
Thought to originate in French casinos sometime around the year 1700, according to Crescent Schools, blackjack is widely considered one of the most popular card games of all time. Requiring minimal setup and only a deck of cards, enthusiasts of this classic have no trouble jumping into professional games or just training their play at home. This two-pronged strength of simplicity and accessibility led blackjack to contemporary success in an online setting, and live gaming takes this idea a step further.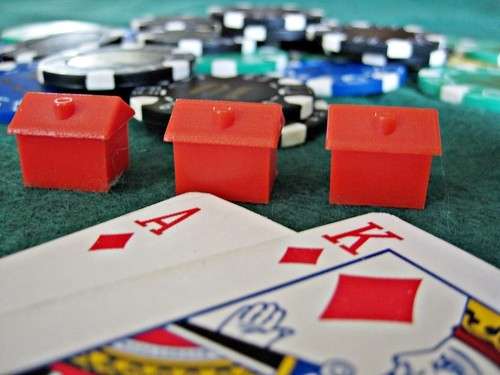 A modern online setting like 888 live casino understands this, and in doing so, implements blackjack as the forefront of their live offerings. Basic tables here cover the base game that millions enjoy, where the popularity of the game also extends to many additional blackjack forms. Blackjack fiver, for example, makes any player who manages to collect five cards without busting a winner, which is great for those who want to play on the edge. Other tables, like private blackjack, cater to high rollers, with higher ceilings on maximum bet. With over a hundred tables to choose from, blackjack's importance cannot be understated.
Spinning with Roulette
Like blackjack, roulette has long been a staple of the gambling landscape. Thought to originate as a side project of inventor Blaise Pascal in the 17th century, the game is simple to understand and play. Unlike blackjack, however, roulette's reliance on special hardware makes it a poor fit for at-home casual play.
Given this restriction, it would make sense that roulette would become a breakout hit in the online space. Already a huge part of casino culture, offering roulette online would cut down on what is otherwise a prohibitive setup, allowing play from anywhere with an internet connection. This ideal is what drove roulette's success in traditional online casino forms, and it's what creates such a pull in live casino variants.
Again relying on the 888 Casino example, it's common for larger online casinos to branch out into as many forms of roulette as possible. On a base level, this includes classic European and American variants, where additional games push out into including more diverse rules and payouts. Lighting roulette is one standout illustration here, where the games are played faster than traditional roulette and can result in enormous 500x payouts. This website alone comes with 63 different tables, catering to casual players, high rollers, and those after more esoteric experiences.
Going for Game Shows
Game shows are a form of entertainment that is older than many realise. Originating with Truth or Consequences in 1941, spectators have always loved to watch others succeed or fail, all while pondering what they might do in a contestant's shoes. The problem with game shows is similar to that of roulette, in that, as fascinating as the shows are, it's not easily possible to play from home. Combined with the fact that so few people will ever get to be on a show proper, the appetite for digital translations of shows has always been extreme.
The first major digital way this challenge was addressed was through basic video games. Titles like Wheel of Fortune for the Nintendo Entertainment System in 1988 were successful for this reason, but these were just half-efforts. To make something closer to the original, digital adaptions would need to offer payouts, which has only recently become possible through live casino gaming.
What's interesting here is that though titles like Mega Wheel and Deal or No Deal have seen great casino translations, the base games needed to be modified. In standard game shows, prizes were won through a show's revenue stream, where players needed no money down. Online versions operate in more of a business capacity, which means players need to risk their own money to play. This means a greater risk/reward structure, which many casino enthusiasts love.
Another unique component for live casino game shows comes in how they address the issue of skeuomorphism. For anyone unaware, this is the term used when an object retains elements of an original design, even when these elements serve no functional purpose. In a live game show game like the God of Storms Live Slots, this would be illustrated by the inclusion of a pull-arm to spin the reels. For something like Deal or No Deal, skeuomorphism is found in the stage which reflects the original game show, even though it serves no practical purpose in an online translation. Since this concept forms a relationship between nostalgic feelings of the old shows and the offerings of new live games, the inclusion of skeuomorphism is worth more than the sum of its parts.
The question of what are players' favourite live casino games could be framed another way, as what are players' favourite traditional online casino games. With larger casinos now having reached a point where a significant proportion of all digital casino titles having some form of live variant, live popularity is often a reflection of non-live popularity. In other words, if players love blackjack, then they'll love live blackjack. Simply put, there is no one easy answer to the question, at least on an individual scale. That said, if were to judge by table count alone, then blackjack appears to be the current winner. With game popularity so heavily influenced by trends and new technology like augmented reality, however, there's no telling what live casino popularity will look like a decade from now.