Conferences and conventions are expensive. Registration fees and airfare and lodging and food costs have risen to the point where companies cannot afford to send as many people as they'd like if they can send anyone at all. The same goes for other live events like concerts, festivals, trade shows and more where there is what matters. Organizers want attendance and attendees don't want to break the bank…what's the solution? Virtual technology. Virtual event attendance allows event organizers to open up attendance to a much greater audience while attendees save the expense of event-related travel costs.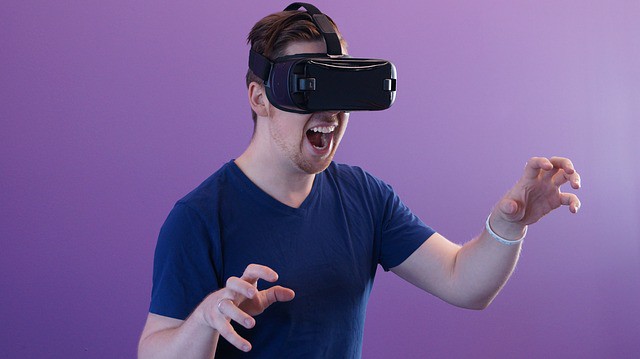 Not every conference attendee might be technologically savvy, so what the best way to generate a virtual audience is? The first step is to create the online buzz so that the potential attendees see how incredible virtual attendance can be. Participating from the comfort of their own home, in their pyjamas and slippers, getting all the benefits of the amazing sessions, speakers and resources you have lined up is the hook. Then create a community of online attendees with links to social media, hashtags, and sponsors, to have connections that are all their own without feeling left out of the comradery of in-person participation.
Make getting virtual reality headsets easy by including links to rentals, details about their use and examples of what they will experience. If you include the VR headset rental cost in the registration fee, you will recoup your costs and guarantee your virtual attendees' and identical and excellent conference.
Boost Your Audience
Who is the target for virtual attendance? Small companies and individuals who have had to make budgets cuts may have seen funding for conferences and convention attendance as one of the first line items to go. Virtual event attendance saves these attendees valuable dollars and time. Also, those with health issues or physical disabilities may not always attend events due to their limitations. Virtual attendance may be the ideal solution for these individuals to experience your event while not jeopardizing their health or causing undue stress.
Making sure you offer a rental option for the VR headsets in the cost of virtual attendance further reduces the stress for attendees to own one and allows a simple decision. Including the rental sign up and cost in the registration means one-stop shopping for attendees and further incentive.
Remote Interaction
Live streaming is the past. Virtual Reality attendance is what's now. VR allows your attendees to immerse themselves in your event environments. They can interact with other VR attendees, presenters and speakers. They can ask questions, view the entire event space and walk the exhibit floor all from the comfort of their home or office. If they like what they see, you might get an in-person attendee for next year!
How To Find The Right VR Equipment
If you need to rent virtual reality equipment, companies such as Rentacomputer.com provide VR technology rentals for any event. Whether you need the HTC Vive, HMD Odyssey, or another model, we can work with you to find the right VR headset for your event. Experts at a qualified event rental company can help guide you to the VR rentals you need to make your conference, convention, concert or trade show a success; making sure that every piece of equipment is compatible and set up correctly. VR headset rentals will help increase your attendance, save your bottom line and create an immersive experience about which your audience will be raving!