We all agree that hobbyist or engineer should have proper bench oscilloscope for everyday use. They have all standard features including built-in screen, interchangeable probes and convenient knob controls. Anyway if you are looking for a temporary cheap solution, you can try building your own oscilloscope. Luckily you don't have to make it from scratch because there are many projects and kits available that are cheap but powerful enough to fit most of the basic needs.
Gearbest.com were so kind as to provide DSO138 kit to give it a try. First of all, it's a kit which gives you the ability to refresh your soldering skills. Most of the parts are through-hole, and few passives are SMT. Main processor ARM Cortex-M3 processor (STM32F103C8) is already soldered, so no possible mistakes with that. Silkscreen on PCB is very informative, you can easily follow it and solder parts out of the bag.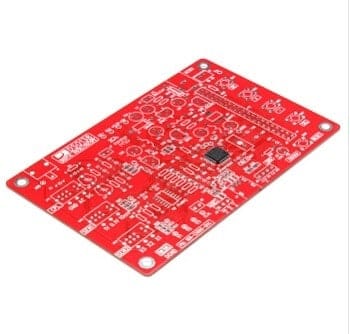 Since it features ARM cortex microcontroller we can expect slightly better performance than any average DIY DSO. Here is the list of features:
Maximum real-time sampling rate: 1Msps.
Accuracy: 12Bit.
Sampling buffer depth: 1024Bytes.
Analog bandwidth: 0 – 200KHz.
Vertical Sensitivity: 10mV / Div – 5V / Div (1-2-5 progressive manner).
Adjustable vertical displacement, and with instructions.
Input impedance: 1M.
Maximum input voltage: 50Vpp (1: 1 probe), 400Vpp (10: 1 probe).
Coupling modes: DC / AC / GND.
The horizontal time base range: is 10s / Div – 50s / Div (1-2-5 progressive manner).
With automatic, regular, and one-shot modes, easy to capture the -moment waveform.
Available rising or falling edge trigger.
Adjustable trigger level position, and with instructions.
Observable previous trigger waveform (negative delay).
Can freeze at any time waveform display (HOLD function).
It comes 1Hz /3.3V square wave test signal source.
The neat thing of this kit is that it comes with 2.4" TFT display which, along with control push-buttons, is intuitive to use. If you like, you can put into the nice enclosure and make it to the second measuring unit. It can be used for various non-intensive tasks like for audio, video synchronization, low-frequency switching power supply, infrared receiver transmitter signal waveform, multimeter, data logging and other purposes. An oscilloscope is open-source, so you can access all circuit details and firmware updates here.