We all spend considerable time on our formal education so that we can land a high-paying job and fulfill our dreams. But as time flies by, most of the things and subject backgrounds we get our degrees becomes outdated. Most people don't even know what they want to do after their graduation, while most don't even have an idea about the job profiles that are available in the market.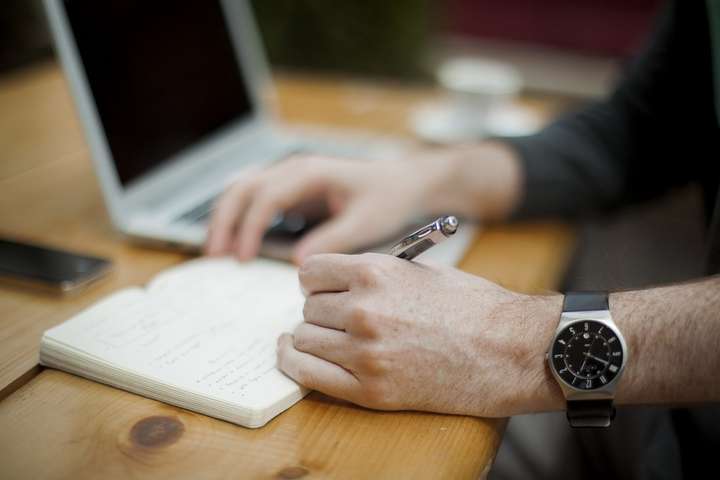 So, just to clear all your confusion and drive you for a successful career, we will be talking about India's top highest paying jobs that justify all those years of burning midnight oil. We will help you choose a career that rewards you just right.
Irrespective of your work level, beginner/intermediate-level, this list will help you choose the right path for your career.
Key Takeaways:
If we talk about the industry, then Healthcare, Data Industry, B.F.S.I., and Marketing are the most rewarding industries.
The median salary in most of the intermediate/top-level jobs in these sectors ranges between Rs. 10 – 15 L.P.A., with the highest salaries hitting up the 50LPA- 1CR mark.
Salaries in all industries depend on the level of experience and knowledge you have.
10 Highest Paid Jobs in India in Detail
1) Medical Professionals (Doctors & Surgeons)Salary
Salary-
Medical professionals in India earn an average salary of around 10 L.P.A. Over 25% of medical professionals who are at the intermediate level earn almost 20 L.P.A. According to PayScale, the average salary of a General Physician and General Surgeon somewhere around is Rs. 6,89,397 LPA and Rs. 10,78,167 LPA respectively.
Generally, in any industry, the specialization stream defines the package a professional is going to earn.
Industry-
The healthcare industry In India comprises both government and private players. Thanks to the rapid environmental and technological advancements and rising stress and diseases, the demand for affordable and quality healthcare services is increasing. The Healthcare industry offers one of the highest-paid jobs in India.
Educational qualification –
If you want to enter into the healthcare industry, then you have to have this in your mind since the very start of your formal education. An M.B.B.S. degree is the best possible entry card for becoming a doctor in India.
Skills Required-
Compassion and willingness to help others.
Critical thinking and problem-solving skills.
Excellent interpersonal skills.
Calm and composed nature.
Patience and concentration.
Job profile-
Medical professional's profiles vary according to the specialization stream. For example, the roles and responsibilities of a general physician are strikingly different from that of a psychiatrist.
How to become a medical professional?
The candidate must pass class his/her intermediate with at least 60% marks in the science stream with Physics, Chemistry, and Biology (P.C.B.) as their main subjects.
To get into higher studies, all candidates must crack relevant medical entrance exams like A.I.I.M.S., NEET, J.I.P.M.E.R., or other state-level/institute-level entrance exams.
Top employers in India-
A.I.I.M.S. (All India Institute of Medical Sciences)
Apollo
Fortis
Max
Columbia Asia
2) Data Scientist
Salary-
Data Science is probably the most in-demand job of this decade that offers a salary between 4 – 12 lacs to professionals even if they have limited or no work experience. As for the professionals who hold more than years of work experience, they earn as high as 60-70 L.P.A.
Industry-
However, data science is not a new field, but in recent times it has gained huge popularity thanks to the digital revolution. The biggest reason for taking up Data Science as a career is an ever-increasing demand, sky-high salaries, and freedom of industry choice. Data scientists are not bound to a specific industry; they work in almost every industry, from sports to healthcare to even marketing, as their main role is to get insights from the data and help their employer achieve new heights. Everything today is data-driven, and expertise in managing and cracking that data is the need of the hour.
Educational Qualification –
Engineers – B.E. / BTech (without coding experience)
Graduates (no programming knowledge)
Skills Required-
Being well versed with mathematics and statistics and the ability to work with complex formulas
An understanding of consumer psychology
Business acumen
Skilled at programming languages
Job Profile-
A data scientist's work is to manage, organize and drive conclusions from the huge set of data that an organization collects. They also use various data visualization techniques to present the findings to management and stakeholders.
Data scientists glean actionable insights from the data to help management make data-backed business decisions that ultimately result in improving profits and customer relationships.
How to be a data scientist?
Here is the most common and recommended path:
You must have a graduation degree; then you can go ahead with a P.G. Diploma in Data Science or a certification program in the same. You don't need to have any specific subject background; anyone from any subject background can go for data science.
Companies Hiring Data Scientist in India –
Amazon
Walmart Labs
GreyAtom
Google
Procter & Gamble
3) Machine Learning Experts
Salary –
Machine learning engineers having 1-3 years of experience earn around ₹691,892 in India. While the ones having more experience (10 to 19 years), earn a whopping ₹1,948,718 per annum.
If you look at top job portals, you will find out that 32% of the Machine Learning jobs provide salary between 6 to 10 L.P.A. & 22% of the Machine Learning jobs offer salary between 10 to 15 L.P.A.
Industry-
Machine Learning is a branch of A.I. that is incorporated across many industries i.e., Information Technology, B.F.S.I., retail, transportation, E-commerce, healthcare, education, etc. Even though Machine Learning is at a nascent stage in India, the A.I. and ML market is projected to grow considerably in the near future.
Educational Qualification-
Candidates looking up for machine learning should have a degree in B.E./B.Tech in Computer Science/Mathematics/Statistics/Information Technology or degree/certification in Data Science.
Skills Required-
Programming in R/Python & Deep learning
Strong statistical and mathematics knowledge
Excellent data modeling and data architecture skills.
Strong communication and data visualization skills.
Ability to convey complicated data into non-technical terms and possible decisions.
Job profile-
Machine learning is in huge demand right now, not only in India but also worldwide. Machine learning experts build self-learning systems and machines, and algorithms like KNN Algorithm using R that can think and learn on their own. Machine learning experts also perform statistical analysis, designs, and train Machine learning systems that can be implemented for suitable business requirements.
How to be a Machine Learning expert?
Engineering Graduates and Data Professionals with a minimum of 1-year experience or candidates with a degree in Mathematics or Statistics are a perfect fit for this job. Professionals with decent knowledge and understanding of coding and data science can apply for ML jobs or can go for advanced courses and hence take up the job.
Companies Hiring Machine Learning Experts in India-
Accenture
Zycus
Quantiphi
I.B.M.
Google
I.T.C. Infotech
4) Blockchain Developer
Salary-
The average salary of a Blockchain developer in India is Rs. 8,01,938.
And thanks to the lack of experienced professionals, companies offer a handsome pay-out to the candidates having the required skills. The excess demand and lack of professionals make blockchain development experts land packages as high as 45 L.P.A.
Industry –
Did you know that Blockchain technology makes up a core part of the Niti Aayog's (government agency) strategy, along with other verge technologies like Artificial Intelligence, Machine Learning, and Internet of Things (IoT)? In India, investment in Blockchain technology has increased considerably to a whopping 103.4% throughout 2018, which is further expected to increase to $ 4,348.3 million by the end of 2025.
Educational qualification –
Candidates must have a B.E./B.Tech degree with Computer Science/Mathematics/Statistics/Information Technology as their subjects. Candidates who have prior coding experience in languages like Java, JavaScript, C#, C++, and Python possess an edge over the ones without coding experience.
Skills Required-
Well-versed with Blockchain architecture, data structures, and distributed systems.
Excellent foundational knowledge in Cryptography and decentralized applications (DApps), and Web development.
Good understanding of Blockchain platforms like Etheruem, Hyperledger, Fabric, E.O.S., etc.
Job Profile-
Blockchain technology cuts down the middlemen, and helps companies to reduce their costs, and increases speed and reach. Blockchain Developer's work is to supervise and manage the entire lifecycle of Blockchain applications. They build Smart Contracts, design interactive frontend interfaces of DApps, and the architecture of Blockchain systems/platforms. They also research, design, develop and test Blockchain apps and systems and maintain and extend the client- and server-side applications.
How to Become a Blockchain Developer?
Graduates and Professionals who have a strong foundation in Computer Science/Mathematics/Statistics can go for Blockchain job roles. The best way to enter into the Blockchain domain is to take up a Blockchain certification course. And as mentioned above, a Blockchain aspirant has to be well-versed in various Blockchain tools and technologies and also required to have prior coding experience.
Top employers-
Auxesis
Primchain
Signzy
SoluLab
OpenXcell
MindDeft
5) Full Stack Software Developer
Salary-
Entry-level full-stack developers, even with less than one year of work experience, can earn up to ₹375,000 per annum. While the professionals having 1 to 4 years of experience can earn almost ₹553,000 per annum. And expert full-stack software developers who have 5 to 9 years of experience earn ₹1,375,000 per annum.
Industry-
The Indian I.T industry is expected to grow to $350 billion by 2025 and create around 2-3 million jobs across the country. This alone is enough to prove the demand for software developers in India in the coming years.
Educational qualification –
You must at least have a bachelor's degree, either B.E. or B.Tech with Computer Science/Information Science/Information Technology. Plus a solid foundation in programming languages like Python, C, C++, Ruby, etc.
Skills Required-
Keen understanding of frontend and backend design.
Knowledge of basic design skills, web architecture, HTTP, and REST protocols.
Fair understanding of database systems.
Fluency in Javascript, HTML, and CSS
Job Profile-
Full-stack developers create both the front end and the back end of a particular software/website. As web developers, they build the website from scratch and write the code for it. Their work consists of working on the website's appearance, CSS, HTML and aligning it with the client's industry, business, and target audience. They also create servers and database functionalities, optimize applications for multiple platforms, and design APIs.
How to be a full-stack developer?
Individuals having Bachelor's degrees in Computer Science can go for full-stack development courses to fill their knowledge and land up the job. Along with the course, you can take up various internships and projects to strengthen your skills and portfolio.
Top employers-
Barclays
I.B.M.
Dell
Siemens
E2logy
Simpalm
6) Product Management
Salary-
Project Managers are some of the highest-paid professionals in the whole world. According to LinkedIn, on average, product managers earn around Rs. 14,40,000 LPA in India. Even freshers in project management can earn up to Rs. 7-8 L.P.A., while the experienced ones earn near to Rs. 17 – 26 L.P.A.
Industry-
India is expanding rapidly. From FMCGs enterprises to retail to telecom, every business is following a customer-centric approach. Companies are highly focused on how their product can help customers. Thus the roles like product design, development, and management are in huge demand.
Educational qualification –
The basic qualification for Product Management roles is a bachelor's degree in Business Administration or related fields like Economics/Communications/Marketing/Advertising/Management. For senior-level Product Management job roles, you are required to have a master's in management.
Skills Required-
A keen understanding of customer needs
Time management as you'll have to set deadlines and meet them for product manufacturing and delivery.
Excellent oratory and negotiation skills.
Job Profile-
Product Managers are responsible for the strategy, marketing, advertising, and forecasting of the product or product line, among other things. To put it simply, a product manager is responsible for understanding customer's requirements and wants, envisioning the necessary features, and working with other teams to build a perfect product. Some responsibilities of a Product Manager include defining the product vision, strategy, and roadmap and collaborating with various departments like sales, marketing, and support to ensure that both business and customer goals are fulfilled.
How to be a Product Manager?
To become a product manager, we would suggest you complete your master's and then get certified in Product management to have a smooth journey. Along with it, you must have a clear understanding of how business and customer relationships work.
Top employers-
Google
Microsoft
Amazon
Flipkart
Salesforce
Uber
Ola
7) Management Consultant
Salary-
Management consultancy is one of the most highly reputed jobs in the industry, and so is its salary. The average salary of a Management Consultant is Rs. 11,49,770 LPA in India. Even entry-level Management Consultants earn around Rs. 6 – 7 L.P.A., and the ones with 3-4 years of experience can earn between Rs. 8 – 11 L.P.A. While the experienced professionals earn as high as Rs. 23 L.P.A.
Industry-
In India, Management Consulting is one of the fastest-growing industries, with a CAGR of 30%. According to Chambers of Commerce and Industry, the Indian Management Consulting industry is estimated to generate Rs. 270 million in revenues by the end of 2021. There are about 10,000 consulting firms in India, with 6,000 only being in just four metro cities.
Educational qualification-
The aspirant must have a bachelor's or master's degree in business-related fields. However, one can also go for Management Consulting certifications if one doesn't have an educational background in management or business studies.
Skills Required-
Proper understanding of business, finance, and economics.
Exceptional communication skills – both oral and written
Problem-solving skills
Ability to cope with challenges and pressure
Job Profile-
The main role of management consultants is to help companies improve their performance and maximize growth. As a management consultant, you'll be concerned with the strategy, management, and operations of the company. You'll be required to perform quantitative and qualitative analyses to find potential problems and their solutions.
How to become a Management Consultant?
You must first complete your graduation with a bachelor's degree in Business administration/Economics/Finance/Accounting/Management or related areas and then do your masters (M.B.A. or P.G.P.M.). After that, candidates are usually required to gain work experience and complete Management Certification courses.
Top employers-
McKinsey & Co.
K.P.M.G.
PwC
Accenture
Deloitte
Ernst & Young
Conclusion
That was the list of some of the highest paying jobs in India that you can go for, jobs that will satisfy your zeal for professional growth and will be in demand for decades. Though most of the jobs listed on this blog require high technical knowledge while some require highly critical thinking, there are few sets of skills that are required no matter where you go; communication and problem-solving skills. You have to have these skills if you want to grow in your industry.
The amount of salary you'll get highly depends on the skills and knowledge you have in your particular domain. And the only growth mantra that resides in every industry is that you should keep yourself up-to-date with the new trends out there in the market and be clear about your goal, the path you want to take, and always keep an eye on coming opportunities.
Author bio:
Akash Praharaj is a creative content and copywriter. He is interested in trending technologies like data science, machine learning, artificial intelligence. He uses his 4+ years of writing and 2+ years of digital marketing experience to make his articles more interactive and engaging.
https://www.facebook.com/akashpraharaj319/
https://www.linkedin.com/in/akash-praharaj/