Splitting a large video file into smaller segments helps us publish the videos to content-sharing sites, upload to a cloud storage service, or send them by email. If you are looking for easy-to-use video splitter software that can quickly cut videos into multiple segments while maintaining good video quality, you have come to the right place. This post will list the 7 best free video trimming software and briefly introduce their features, and you could choose one program that meets your needs to split large videos.
01. MiniTool MovieMaker
The free Windows video editor – MiniTool MovieMaker can work as the video splitter software. You could use the program for free to trim/split any video into multiple parts and to combine many video clips with only a few clicks. Please follow the tutorial to split videos with MiniTool MovieMaker.
Step1. Install this MiniTool video splitter program on Windows 10/8/7.
Free download MiniTool MovieMaker on the official website ( www.minitool.com ) and install it on your PC.
Step 2. Import some of your video files.
The image below shows what the software's main UI looks like. The software main interface is composed of 3 parts, including the media library, preview window, and timeline.
If you want to import the video files to MiniTool software, please click the Import Media Files button. This is done; you could find the imported files in My Album, now drag and drop them into the timeline at the lower part of the software UI.
Step 3. Split the video file now (2 methods are available).
Method 1. Split a large video file in the video track
Please choose the video in My Album, play the video, and stop it where you want to split. You will see a scissors icon will appear on the timeline, tap that scissors icon, and the video will be split into 2 equal-sized segments shortly.
Method 2. Split videos with frame accuracy
Select one video from the timeline at the lower part of the software, click the scissors icon on the toolbar → then choose "Full Split" to open the SPLIT/TRIM window, when that is done, play the video and stop it where you want to split. Afterward, please click the scissors icon → click OK.
Step 4. Now it's time to save the new video on your computer.
Make sure the video looks good, click the Export button in the top right corner to save the new video clips. If you want to choose a new format for your videos, you can save them as MKV, TS, MP4, AVI, WMV, WEBM, MOV or MPEG-2.
Pros
This 100% free video editor does not leave a watermark on any videos.
You can use MiniTool MovieMaker to split both videos and audio files.
Different styles of video templates will help you do video editing more productively.
You can use the program to split videos frame by frame.
Cons
MiniTool MovieMaker software is only available for download on Windows for the time being.
02. Windows Movie Maker
Windows Movie Maker from Microsoft has been helping PC users to edit videos for many years. Read the Windows Movie Maker instructions below, and you will know how to split video clips with this free tool.
Step 1. Run this free video cutter software, click the "Add videos and photos" button to import one video or multiple videos.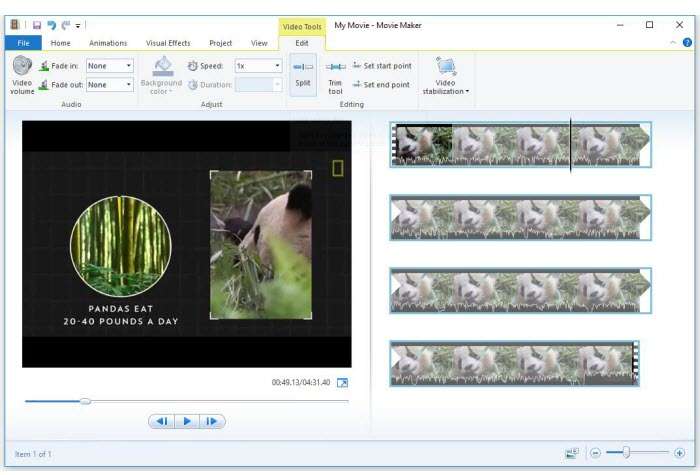 Step 2. Go ahead, drag the black vertical line little by little to a proper position, click Video Tools > Edit > Split, when that is done, make sure the video looks good, save it to your computer.
Pros
As an entry-level desktop video editing software, Windows Movie Maker is suitable for people want to basic editing tasks.
Cons
Windows Movie Maker was officially discontinued, the Windows 10 users won't be able to download it.
You might meet issues when using the program, sometimes, it crashes or freezes.
03. Windows Photos
If you installed Windows 10 on your PC, you could use the hidden video editor Photos app to split/trim/cut videos.
How do Windows 10 Users Split Video with Photos App?
First, launch the Photos app, click"New video", and then click the + Add icon to import a video file, when it's done, please drag and drop that file to the timeline.
Select one video file → hit the "Split" button that is under the preview window.
Now please move the blue icon to the proper position where you want the video to be cut, after that, confirm the video content, click Done, at last, click Finish video to save the newly trimmed videos.
Pros
The intuitive, clean design is friendly to users.
This app provides the features of photo browsing and searching.
Many other functions will help you to create cool videos, for example, add music, 3D objects, or special effects.
Cons
The Windows 10 Photos app does not support adding video transitions. Some users find the Photos app causes high CPU usage.
04. VLC
VCL is regarded as a feature-packed multimedia tool. For instance, you can use this free media player software to split a large video into many small parts.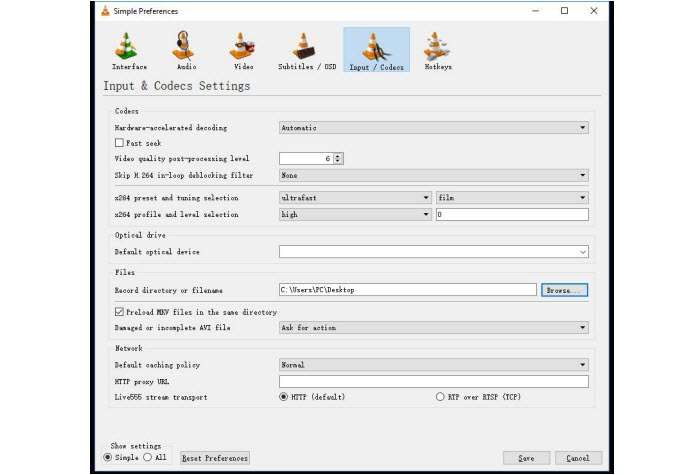 Pros
VLC enables you to split large videos and audio files without a hassle.
The good file compatibility helps you edit/convert videos without the need to download additional codecs.
Cons
VLC is unlike conventional video editing tools, it lacks advanced video editing features.
The software cannot cut/split video clips precisely.
You have to wait for a long time for VLC to split the video if the file is large.
05. MP4Tools
Another tool that I want to like to recommend the open-source MP4Tools. This software can allow you to split long videos into pieces and combine multiple video clips into one.
Pros
You can split videos and merge them without the need to re-encode them.
The batch conversion mode could help you save time.
The video processing speed is quick in comparison to some other free alternatives.
Cons
This tool is only compatible with videos in MP4 format.
06. OpenShot
The cross-platform OpenShot is available for download on Windows, Linux, and Mac OS. You can use this free video editor to split videos apart or merge videos together. After you finish the video editing and click export, no watermark will be added to the videos.
Pros
Openshot supports nearly any kind of video and audio files.
The animation framework and video effects are useful for users to edit videos with a professional look.
Openshot supports more than 70 languages.
Cons
Openshot runs somewhat slowly, especially when you are applying video effects to the videos.
You need to install additional plug-ins if you want to use 3D animated titles and other visual effects.
07. iMovie (Video Splitter on Mac OS X)
With the help of iMovie, Apple users won't feel it difficult to split a large video file. It is widely considered as a good movie application for ordinary users to trim video, apply different transitional effects, add voiceovers, add text to videos, etc.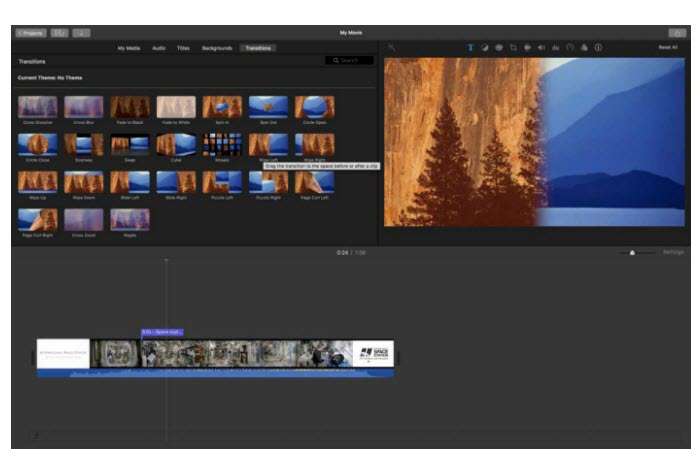 Pros
iMovie also provides many audio enhancement tools to make your projects look great.
The video editing application has many themes and templates for Mac users to customize the video projects.
Cons
iMovie cannot accurately split videos into smaller parts by frame.
This video editing app requires a high level of hard drive space.
Guest post author
Alice Yangon is a full-time website editor with over 3 years of writing experience. She loves sharing her thoughts about video editing software and many practical tips for the readers to solve computer problems.