Instagram is a rapidly changing platform, and it has turned into a global marketplace, a messaging tool, and television starting from the image-oriented social network. 
If you are building your brand on IG, selling products or services, you must be aware of the trends. Especially if your potential customer is a millennial or a Gen Z, your engagement techniques and content should be up-to-date. What are the main trends you should know to enhance your business? The answer is below.
Top 5 Instagram Trends of 2021
#1 Realistic media
Honesty is the new marketing technique and a sales-driver. If you care too much about your content, you probably will not be a successful blogger or a seller on Instagram. What does it mean? 
If you are not good at photo-editing, it's time to give up. Post images and videos without filters, effects and you will be in trend. If you check on top influencers, you can notice that they all publish photos in natural lighting, unretouched, and even blurry. 
The thing is, you don't need to lie about your appearance or product. Even if you edit visuals, the audience should feel the authentic vibe – try to make minor corrections. At the same time, a careless look shouldn't mean quality loss. Use phones with high-quality cameras and a film during the light of the day. 
#2 Content repurposing
In 2021 you do not always need to produce original media content to build your audience and monetize Instagram. Feature accounts use someones' images that correspond to their mood, and they download and post photos by photographers, travel, fashion bloggers, etc. As a result, people follow such accounts for inspiration and education in a certain niche. It's handier to follow one feature account than thousands of bloggers. 
For this reason, if you want to start a business on Instagram but don't have physical goods for sale, you can start selling ads by aggregating images and adding value to your content. When you build a community around a certain topic, bloggers and sellers will be glad to pay you for ads. For example, ArXe Ventures found that their clients often found it more cost-effective to repost than create original content.
#3 Direct is getting more bustling
Replies to your stories in DM are a huge indicator for the IG algorithms that your content is truly engaging. The system will show it to more people and display your latest posts to the most active users. Moreover, Direct is the right place to nurture your audience, announce discounts, provide exclusive offers and, finally, make money. 
You are likely to notice that polls and question stickers on stories are getting widely used. That's because smart Instagrammers want to stimulate interactions and streamline you to Direct. 
If your goal is to sell through IG, it's advisable to reply to private messages reactively within 5-10 minutes 24/7. It might be challenging unless you use services for Direct auto-replies, shortcuts, and bulk messages. 
Remember that the Direct folder is a private space, and don't be intrusive. Never try to sell your products directly to new followers or cold leads. Also, think over your messaging style, particularly when several people manage the account. 
Also, using Instagram Growth tools like Ingramer can send out direct bulk messages to reach a wider audience.
#4 Descriptive captions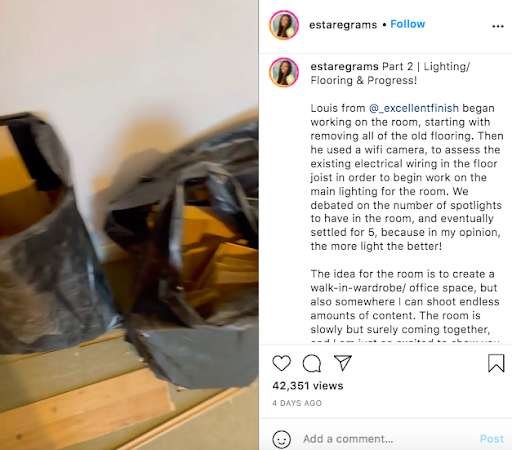 You can post an image with one emoji if you are a celebrity. But when you aim to build community and stimulate discussions, long captions would be of value. A good caption is connected with your experience, secrets and usually has a title. A headline at the beginning will help grab viewers' attention while they are scrolling the feed. 
For business Instagram accounts, revealing corporate secrets and behind-the-scenes will help follow the major trend for 2021. Try to provide Instagram followers with the information they won't find on Google – only on your account. In this case, you will get genuine engagement. 
By the way, long captions stimulate viewers to spend a longer time with your posts. And this behavior indicates to the IG smart algorithms that your content is compelling. Finally, more people will be able to see it.
#5 Link Instagram posts to website pages
When you check big IG accounts of shops, magazines, bloggers, you will find a link in their bios. While Instagram allows using just one link, and it's impossible to paste a clickable link in a caption, you need to use third-party services to drive users to various websites. 
There are many links in bio services, and you can use some of them for free. It's a big trend for business accounts to link each post to a certain URL with such tools. For example, you post an image of hand-made gloves, and when a user taps the link in your bio, he views your posts tied to a particular web page. He can find the post with gloves he liked and directly proceed to purchase.
Influencers can add multiple links to their website, portfolio, and affiliate links. So, if Instagram is a source of income, using these tools is a must in 2021.
Final Thoughts
Updating your content strategy and communication techniques for this year's trends is vital. What is more, it is helpful to conduct a routine audit of top Instagram accounts to comprehend the latest trends and takeaway tricks that will work for your audience as well.
You can follow and inspect the major companies and influencers in your industry and analyze their profiles with special tools.