Artificial intelligence, over the years, has entered many sectors and industries making processes more efficient and seamless. On the other hand, even businesses want to leverage this emerging technology to the best for their growth.
Presently, one of the most fascinating applications of AI is Text-to-Voice or Voice-to-Text technology that can help businesses in a big way.
With growing verbal and written interactions in B2B and B2C businesses, this technology, in all likelihood, will replace emails, chats, and phones in the near future.
As of now, businesses are spending considerable time in these dealings. So, it becomes important to improve the efficiency of such business processes. And this is where AI-driven Text-to-Voice or Voice-to-Text technology has come up as a boon.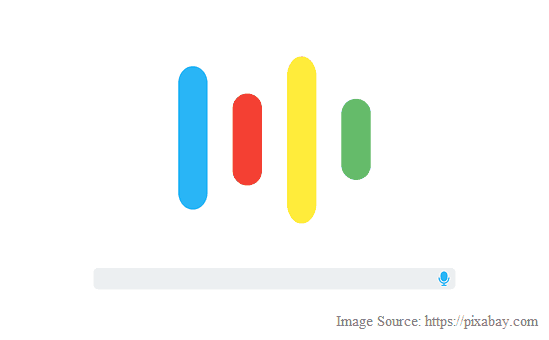 So, here are some of the ways in which your business can make the most out of the AI-based voice technology.
1. Transcription Tools
Many employees and business owners daily need bulk typing. And, as humans can speak faster than they type, the same routine processes can be managed through speech, thanks to AI. This makes the process quicker.
Sure, these days there are transcription apps and software to help you out in the process. However, with the aid of AI the transcription apps have become smarter. They are capable of doing very accurate transcription by recognizing voice and speech patterns.
With the appropriate voice-to-text apps, meetings can be recorded and transcribed. Minutes of meetings can thus be accurately documented. These may only require minor formatting and proofreading. This helps businesses in recording the meeting details as well as sharing the same with those who have not been able to attend for some reason.
Similarly, emails can also be dictated through apps to save time.
The most well-known apps in the transcription category are Evernote and Speechnotes.
Professionals like doctors and lawyers want the maintenance of bulky files on a day-to-day basis. They do not have the time to type each detail. So they can use transcription apps or software like Trint and Descript.
Medical and legal transcription has existed for years. It is common among the law and medical professionals to record their dictations which are transcribed by professionals hired specifically for such services.
However, it is to be noted that these professions involve very sensitive data, and manually processing such data can be a threat to information security.
But with the use of speech-recognition-based transcription apps, these professionals can record their voice. These tools can convert the recording into a text file. This eliminates the initial typing hassles. Moreover, the file may necessitate only minor formatting.
Google speech recognition tools are delivering very high accuracy and so, voice typing has become very convenient for Android phones.
Speechlogger is another highly efficient speech-to-text converter that you can use for your transcription needs.
2. Translation Applications
Businesses are going global. Some have a presence in multiple countries, while others have clientele in foreign lands.
A remote team trend is also growing among the startups and small businesses that can now hire specialists from all over the world.
For such cross-culture interactions, language is the biggest barrier. AI-based apps can help eliminate such limitations with the use of translation apps. Google Translate and Microsoft Translator are the most popular apps in this category, though you can find some specific to certain languages too.
Business translation services also come in extremely handy when businesses are looking to expand their social network.
The stages of cross-language communication through these apps are Voice to Text, Text to Text Translation, Text to Voice conversions.
The most significant feature of such an app is the multi-language support. It needs to incorporate different languages from the world over. The AI linkage empowers these applications to get accustomed to a variety of accents.
Eventually, the accuracy keeps getting better with time. And, the user gets a feel of actual human interaction.
The most popular translation tools are Microsoft Translator and Google Translate (translate by speech).
3. Smart Customer Service
Customer service operations are now shifting focus towards voice processes. This is due to the increasing usage of smartphones among customers. And, with AI capabilities, the voice recognition systems have improved drastically.
Voice search data can be collected and converted to text. This can help businesses in the identification of customer behavior.
Customer research helps businesses to be responsive to customer needs and ultimately enhance business growth.
Even customer interaction audios can be converted into text with the use of voice-to-text apps. The data can be used for customer care training.
The customer voice queries and search data help build a database with detailed customer profiling. This helps businesses customize products and services as per the customer's needs and preferences.
4. Virtual Assistants
Reminders are one of the many basic necessities for every business. Meetings, projects, and training programs, all encompass scheduling and communication through timely reminders.
Voice technology comes as an effective aid in this area as well. One can instruct the virtual assistant to record meeting schedules and alarms.
You can ask Alexa Smart Scheduling Assistant to schedule a meeting for you. The Alexa app can link compatible calendars. It can remind you about birthdays and events too.
And, how can I forget my favorite Google Assistant? So, haven't you already tried, "Ok Google set an alarm for 5 p.m."?
And all these amazing features that you are experiencing are a result of AI based speech recognition technology.
Conclusion
Though speech recognition-based apps existed even without AI, their effectiveness must be attributed to AI. AI can give really fast and accurate offline capabilities to these apps even without high-speed internet connectivity.
Before the advent of AI in voice technology, the performance of speech recognition software was only as good as its search algorithm or internet speeds.
But, with AI, these systems have indeed become smart with interpretation skills to perfectly match the requirements of the user. And with time, these machine learning apps have improved their performance further. They get accustomed to user voice, accent, and even language.
Don't miss out on voice technology, if you have to bring your business to a level over the others!
And do share here in the comments section if you have used and would like to recommend any such speech-enabled apps.
Author Bio
Jin Markov is a Content Writer with Goodfirms.co, a research firm in the USA. He has experience of 5 years and has been writing on areas related to technology for small businesses and social media marketing.