With WordPress making up over 25 percent of all websites on the internet, creating and launching a site for a business has been simplified. In a few hours, you can take your business idea to the market. But not all websites are the same. The implementation of powerful user experience has become a must in today's digital world.
"Digital user experience encompasses all aspects of a person's interaction with your web or mobile site including behavior, actions, perceptions and satisfaction," Casey Weisbach of Forbes said. "Putting an emphasis on user experience will not only benefit your customers but will consequently deliver results for your company." So you need a thorough process of evaluating the problems, and the best suggestion is to hire a UX designer who can tell you what's going to do to your web site.
If you want to maximize your website design efforts and net more traffic and conversions, you need to consider user experience when your site is under development. Even if you have an existing WordPress website online, leveraging user experience can have a profound effect on your bottom line.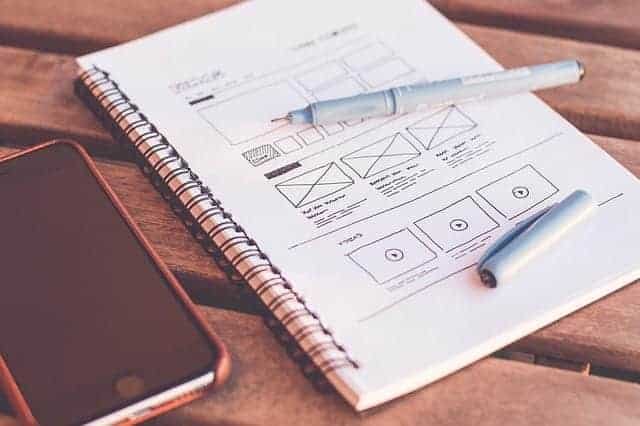 The following four web design DIY tips can serve as your quick guide to net better results. Let's dive in!
Web Design DIY Tip #1: Avoid All Clutter
You have probably visited a few websites that have no rhyme or reason. They are cluttered and serve up a not so great user experience. To ensure your site is clean and concise, focus on keeping clutter to a minimum. This is all about readability and white space balance.
According to the Web Design Coventry, each section on-page should have a very concise message with sections tagged correctly and text clear and to the point. No one wants to see a web page with a huge block of random text. Surrounding these sections should be plenty of white space to keep clutter to a minimum as well.
Having less clutter can also keep your website speed optimal. There are many things that affect site speed and page load time, and clutter is definitely one. Site owners and managers should also think server performance as well. Hosting providers that offer VPS hosting can keep site speed and security aligned with user experience.
This ensures that your site visitors feel comfortable while navigating. This provides an amazing user experience on any device, like mobile iOS or Android smartphones.
Web Design DIY Tip #2: Simplify Site Navigation
One of the biggest issues website owners and managers run into is navigation. How a visitor navigates your website is important, because it is how the user finds the answers or information they need in the shortest amount of time. During web design, focus on navigation for a powerful user experience.
First, have a very clear menu at the top of your site. Your menu is your roadmap, allowing users to see sections, categories, FAQ pages, testimonials, and more. Having a very straightforward menu is important, and you can have your menu float as visitors scroll through your website.
Next, think about your website's footer when creating your website. The footer serves as another navigation asset with privacy policy, terms of service, and key conversion pages listed. You can even add in a lead generation capture tool, like a subscriber bar in the footer as well.
Web Design DIY Tip #3: Color is an Essential Element
Have you created branding guidelines for your business and website? If you are not quite there yet, you need to be. Branding guidelines are major factors in the foundation of website design. They are also important for your future marketing efforts as well.
One essential element of your branding guidelines is color. The colors you use for your site can be a determining factor in traffic and conversions. This is due to the way color psychology compels people to take action, or not take action depending on the colors used for a particular industry and niche.
For example, your call to action (CTA) buttons need to be carefully colored to cause users to click them. If you are a health tech company offering a health service, the color blue may be best for your CTA buttons. This is because blue conveys communication and trust.
Web Design DIY Tip #4: Content is Still King
One web design asset many site owners and managers forget to use is content. This may be due to the fact that content is not as aesthetically appealing as say images or slider boxes. However, content plays a big time role in providing a strong user experience that converts.
The content you create needs to be ordered in a productive way that speaks to your business and value proposition. If you solve a problem for people, highlight that solution right away. The top sections of your website are the most valuable site real-estate, so make your message clear there first and foremost.
The type of font you use for your text is also important. Users find that Ariel or Calibri font to be more pleasing to read. You also need to think mobile-friendliness as well. Mobile screen resolution should also be considered. Text font should be larger, about 16-point for the best user experience.
In Conclusion . . .
There are a number of web design DIY tips you can draw from and implement into your website development efforts. The above four tips are only the tip of the iceberg, but a few of the most important to get your site creation under way in the most effective way. Ensure user experience is part of the design process and you will find netting traffic and conversions easier.