If you have a consistently underperforming business website, it's clear that something has to change.  Website design takes time to master, and it's common for businesses to have to put in ongoing efforts in the development of their web presence.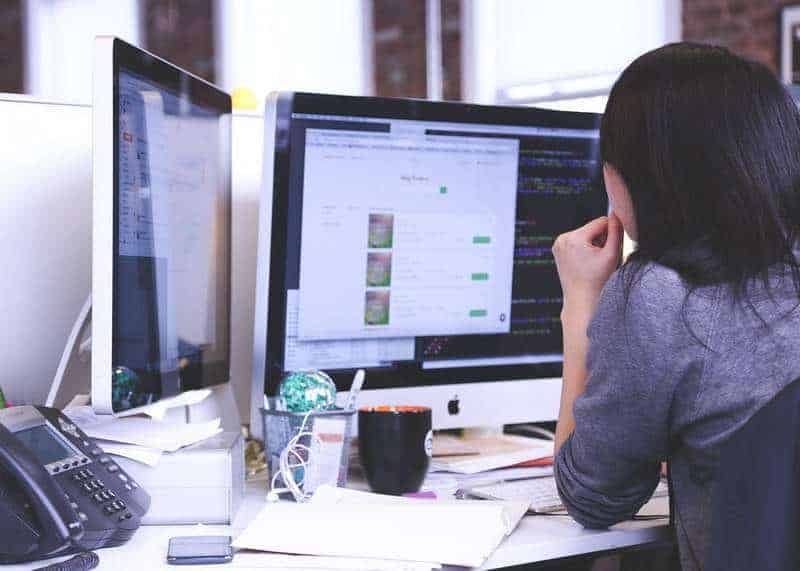 Building a great website isn't as simple as filling in the blanks on a design template.  You have to know what matters within the design and what elements make your pages more pleasing and usable to visitors.  
Take a moment to start exploring the tools you'll need to craft a successful business website.  Consider what your current site may be missing, and start working on updates today.  
Simplified seek and explore
You want people to go past the home page when they visit your business website, so make it easy for them to start clicking and exploring. Adding a simple navigation bar along the top of your page will be something users intuitively understand.
A stationary navigation bar's clean and simple design will serve your business well.  Users will be more likely to dig into what your business offers, and you won't waste time working on some kind of creative way to add movement to your page.  
Offer simple communication options
You want to keep in touch with your digital customer base, and your website presents the perfect medium for reading out to users. Design your website in such a way that it makes it easy for visitors to talk to someone in your organization.
Making contact and getting answers to questions is a huge element of customer service. People will notice when your business is not doing a good job of communicating with consumers.  
Take a look at how these industrial professionals promote communication through the design of their business websites.  There are several clickable paths available for making contact present.  
Improve IU
Although it may seem like upgrading the usability requires a lot of investment. But you don't have to be tech-savvy to add a couple of plugins to your site, which can become a game changer for your business. These can help you create almost any website section with wide functionality that serve various purposes. For example, add a countdown timer plugin for running a successful sale or event.
Consider a blog for content
Adding a blog to your website gives users extra content to discover and a reason to stay on your website for a little longer. The longer people stay on your website, the more likely they are to engage your business in some way.
Build a business blog focusing on important elements of the market in which you operate.  Find ways to keep readers interested in what's happening in your business.  Most often, teach, and inform through your blog, so people will keep coming back for more. 
Weave the concepts of SEO
Finally, a thorough understanding of the concepts of SEO (or search engine optimization) will help you learn how to craft more effective digital content.  Learn how to speak search engines, and you'll find your website at the top of the SERPs (search engine results pages) in no time.