Deciding what laptop to buy can be a daunting task, especially when there are gazillions of laptop devices available in the market.
However, a research process before getting a new laptop saves you a lot of trouble. You tend to save both your time and money.
All of us need a laptop at some point in our life. Choosing a single laptop from a list of top-notch laptop devices can get hard, especially when we have no idea what to consider when buying a new laptop.
But, don't worry. In this article, we have put together all the important things to consider before you set out on the hunt for a new laptop. Let's get started already.
Consider the Following 6 Things before Getting a New Laptop
You don't want to waste your savings on something that you don't even want, right?
Save yourself from the trouble and keep these things in your mind.
1. Size of Your Laptop Matters the Most
The best a laptop can offer is portability. Of course, you want to travel the world with your laptop resting in your bag. So, go for the laptops with smaller screens and lightweight designs.
You may search them using the term Ultrabooks. A weight of up to 2 KGs is enough if you are going to carry around your laptop.
2. Budget
There is no point in buying a laptop when you haven't even determined your budget.
What if you go through the entire process of finalizing a laptop, and later you realize it exceeds your budget. Ouch! That hurts. It is better to compare prices online before making a purchase. In this way, you will be open to new options. As you know, the market is fully-fledged with gazillions of laptops covering numerous price ranges.
3. RAM
Done with finalizing the budget? It is time to consider the RAM of your new laptop. The entire processing of applications depends on the size of the RAM.
Remember, RAM shouldn't be less than 4 GB if you want the applications to run smoothly. You may look for 8 GB RAM if you intend to run high-power software programs.
4. Consider Screen Quality
Opt for a laptop whose screen is easy on your eyes. Touchscreen laptops usually have glossy and sleek screens, so if you can manage this feature, go for it. It is good to opt for a non-touchscreen laptop, making a laptop a bit slower in terms of processing.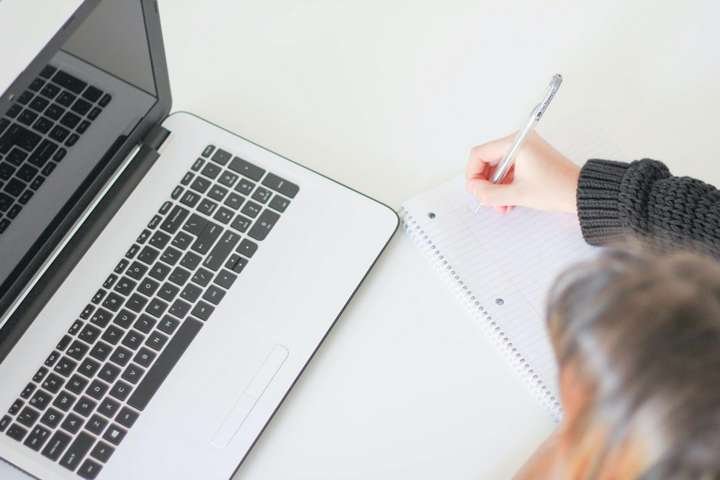 5. Bigger the Storage, the Better
Choose the laptop with the storage as per your requirement. SSDs might not have enough space to satisfy your storage needs, so you are recommended to go for laptops with 500 GB.
6. Good Battery Life Is Important
A laptop with lousy battery life is not much different from a desktop computer. You don't want to get stuck in a loop of charging and using your laptop after every two hours, right?
Get a laptop that offers at least up to 6 hours of battery life.
Wrapping It Up!
Researching before buying a laptop is a time-saving practice. It narrows down your needs and wants. Take the points mentioned above into consideration, and buying a laptop won't feel like a whole chore.
Good luck!