It's hard to live a luxurious lifestyle without a good source of income. That's why it's important to have a career that will provide you with the means to continue a life filled with luxury. The highest paid jobs in America can certainly help with that. Looking at the median average salaries of a range of careers, the U.S. News & World Report's 2019 Best Jobs has revealed the best occupations to aim for if you want to earn the biggest paychecks. While some of the entrants aren't a surprise and the medical field once again dominates, there are a few additions to the list. With the list of top-paying jobs in the States averaging at around $100,000 per year, that's more than twice the earnings of the average American household. If you want more money for your working hours, then it might be time to look at a new career choice.
Medical professionals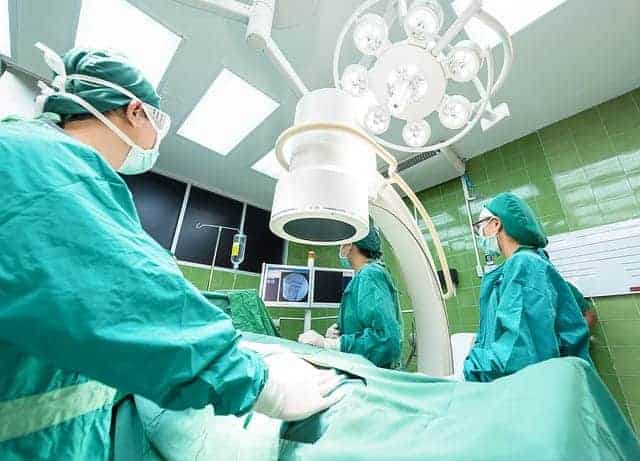 Ranking heavily throughout the US News & World Report for 2019 is the medical profession. In fact, medical professionals take the top eleven spots for highest-earning jobs in America. They aren't all surgeons either. The top medical professions with the highest median earnings are actually:
Anesthesiologist: $265,990
Surgeon: $251,890
Oral and Maxillofacial Surgeon: $242,740
Obstetrician and Gynecologist: $235,240
Orthodontist: $229,380
Psychiatrist: $216,090
Physician: $198,370
Prosthodontist: $196,960
Pediatrician: $187,540
Dentist: $174,110
Nurse Anesthetist: $169,450
That's a lot of areas to cover. What's surprising is how many of these top-paying medical careers are not involved in surgery. It's very clear though: if you want to earn some big bucks, then a career in the medical field is very lucrative indeed.
Engineering
The first career to show up in the results of the US News & World Report that isn't related to being some kind of doctor is that of the Petroleum Engineer. This is a career option that is growing in popularity, and that's only partly to do with the average earnings of over $150,00 per year. Engineers of all kinds are making a very real difference to the environment and the sustainability of the world. The easier access to education has seen engineering degrees and numbers of Master's degree graduates skyrocket, and there are certainly vacancies waiting to be filled. An online Civil Engineering Masters degree makes this a career that might be easier to train for than you might think.
IT Manager
This is an obvious candidate for high paying jobs in the States. With every business relying on technology more than ever, the average IT manager can expect to earn around $149k a year for ensuring that businesses and governments continue to function. One of the measures that the job report comes with is an indication of stress levels and work/life balance, and IT managers do not come out well. They might earn big money, but they also have a lot of stress to deal with and a poor work/life balance. When multi-billion dollar companies can rise and fall on the spin of an IT mistake, it's no wonder that this job is considered a highly stressful one.
Podiatrists
These are the medical professionals that you see when you have a problem with your feet. It's certainly not a career for everyone. The majority of their workload will involve treating corns, calluses, and ingrown toenails. Of course, they also treat diseases and disorders of the foot, so you can expect to see bunions, heel spurs, and deformities caused by injuries or genetic conditions. It might not appeal to everyone, but with very high earnings and an ongoing demand for more qualified podiatrists, this might be worth considering if you want a stable career and don't mind touching some else's feet.
Marketing Manager
Number fifteen on the list is a surprise entry. Marketing managers are more important than ever for businesses of all sizes, and their salary matches that growing need. Looking at the median average salary, marketing managers can demand up to $145,620 a year. The good news is that while there are specialist education options for becoming a marketing manager, the fact is that anyone with a degree has the potential to enter this career path. While a degree in Business or Marketing will be useful, you will also find that other degrees are relevant. Subjects such as Psychology, Advertising, and English Literature all have a place in the field of modern marketing, so this might be an option to consider looking at if you have already obtained some formal qualifications.
Financial Manager
These are the people that are responsible for managing the budgets of large businesses. It's no wonder they get paid so much. When you have to produce financial reports, guide investments, and make sure that long-term plans for sustained profit growth are clear, accurate, and precise, that's a lot of responsibility. The stress levels are high, but when the annual wage averages out at up to $143,530, a little stress might be worth it. Making sure that corporations are financially healthy is a big responsibility, and you're going to need some serious, numbers-based qualifications too. A Masters in mathematics or Accountancy is going to improve your chances of entering this highly stressful but very lucrative career.
Lawyer
Although they aren't as high on the list as they used to be, the average lawyer still makes plenty of money. There are high levels of stress involved, but there are many specialist areas of law that might help to improve your wage and reduce your stress levels. There's a lot to learn for a career in law, and formal qualifications are going to be essential. The average lawyer has to spend at least seven years in higher education, and those can be some very challenging seven years. This is not a career to enter into lightly, but it can be both financially and morally rewarding.
While lawyers might not be keeping up with the medical profession, the fact is that engineers and business-focused careers are now very important in the modern world. As technology continues to improve and have more disruptive effects on a variety of industries, we can expect to see more employment shifts in the coming years. If you want to maintain your life of luxury, then it might be time to start looking at the careers that will be paying the most in the years to come.