Technology has become a necessary part of people's personal and professional lives. It is also considered as one of the largest investments in every business, whether big or small. To gain productivity, companies need IT support services to stay competitive in the market.
Nowadays, businesses depend on technology. Manufacturing, sales, and accounting, human resources, among other departments, use technology to make all the processes easier to manage. The more advanced is the business process, the more you need to rely on IT to provide uninterrupted services. Given the experience and expertise of this Johannesburg managed IT services company, they always recommend evaluating and looking for IT solutions. The ones that suit best your business.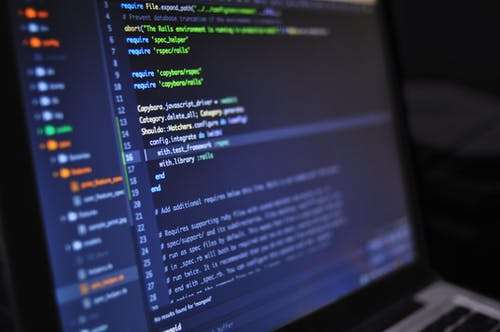 Since not every organization can afford high-end technology and clients' preferences are always changing, having the best team for IT services makes the everyday operations of businesses more reliable and streamlined. Why is IT Support important for a business to grow? How do they help solve problems of any business?
Here are the critical factors involving IT services for your business' success.
Data Storage and Management
Every business carries important data and sensitive information, such as employees' personal information, business plans, financial data, and many more. An efficient back-up system for all of those vital records helps businesses against data breach attempts. If you are running an online store, for example, IT support manages and protects your website data with the use of an effective data management approach. All confidential records are securely kept in case of emergency from any breach and hacking that might leak confidential information.
Safety from Software Viruses
In this advanced era of technology, cybercrime is becoming a bigger problem. Having an IT Support assures the safety and security of your systems from different types of viruses and data threats. They are the ones who set antivirus management to filter and protect your devices. If any data becomes lost or corrupted, your IT Support always has a recovery system in place to retrieve lost files and maintain the technological reliability of your business. This saves a lot of resources and time, and all sensitive data will not be compromised.
Prevents Network Interruption
IT Support is responsible for setting up and maintaining your business' connectivity. They handle all the networks inside your business, especially when there's a need for network troubleshooting to keep everything functional and increase productivity. Having inferior technology leads to an unhappy workforce. Trying to fix technical issues on their own makes everything worse. You don't want to encounter last-minute problems during the processing of important tasks. That's why you should always have your IT experts right away and let your workers keep their attention on what they were hired to do.
Solves Technical Issues
There are always technical problems and glitches that will arise in any software. Even if you know how to work on your business' systems, you may be not highly skilled in solving and analyzing technical troubles. Having a professional IT Support team will provide the tools needed to efficiently solve technical issues and allows you to manage your job smoothly. They know how to develop hardware such as high memory storage and high-quality displays that are more sustainable solutions to everyday business dilemmas.
Develop Customer Support
With IT Support services, you can expand channels through which your clients can get in contact with your business. They can make it convenient for you and your customers to use other channels such as social media, emails, and many more. Increasing customer satisfaction is an excellent way for businesses to guarantee that all your customers' needs are taken care of.
Promotes Better Branding
Your brand is the most important element of your company. Better branding promotes better outcomes. Branding can be further developed by IT Support through maximizing the apps and systems to use that can boost the satisfaction rate of customers. Providing an app or software to your clients helps your business become more accessible and convenient. You need IT experts to maintain your systems. While some business owners think that anyone from their staff can certainly take responsibility for updating hardware regularly, it's the best idea to have professional IT Support handling and maintaining your computer networks.
Full Monitoring
It is essential to fully monitor the performance and status of your business at every stage to ensure efficiency. IT services help your business operations, especially dealing with clients online, to improve quality control and logistics planning. Monitoring can help with preventing the interruption in your services. You can also use the data you have to minimize any possible risk and business loss.
The technology is quickly becoming the main foundation of any businesses everywhere. The importance of IT support should not be ignored. They optimize the performance of every element within the system. Having IT Support services eliminates your worry about downtime and disruption. It has a lot of benefits that will help you develop your business's success.