One of the most relevant sectors of the economy is the health sector. When something goes wrong with your health, you want to be sure you are in the best hands. It emphasizes the need for vetted professionals and up-to-date devices for proper medical check-ups and treatment. For any clinic to run effectively, specific devices must be present at the facility, from little instruments such as headlights (that any qualified surgical headlights vendor can provide you with) to hospital beds or complex and heavier equipment. It is essential to have such devices because they address health cases from mild to serious ones. These devices not only have to be present but also have to be operational. These devices also have to meet the clinical standards stated by medical regulatory bodies. These are some essential devices that should be present in every clinic.
Hospital Beds and Stretchers
These are basic needs for all clinics. Patients sometimes need a place to lay their heads while they get examined, especially under critical conditions. When there are admissions, patients need to be under continuous surveillance, so they must have beds. The stretchers are for conveying patients from the emergency vehicles into rooms for clinical examination. They are also available in ambulances for emergencies.
Patient Monitors
These monitors are standard pieces of medical equipment used to keep track of patients under surveillance. These are necessary for many cases like surgeries and childbirth. It is essential to have this equipment, and they must meet the standard placed by the regulatory bodies. Sometimes it is not easy knowing what devices to purchase and those that meet the high safety and quality regulations. Professionals at www.citemedical.com share some light on how these regulations and evaluations are to be approached or handled. Even though regulations can often seem to be a nuisance, it's vital to adhere to them so everyone would be safe. 
Defibrillators
Defibrillators are necessary to restore the rhythm of the heart using electric charges during life-threatening situations. They serve as backups in the case of emergencies. Such emergencies can include cardiac arrest leading to a slow down of the activities in the heart. It can be fatal if not dealt with immediately and if such equipment is not present.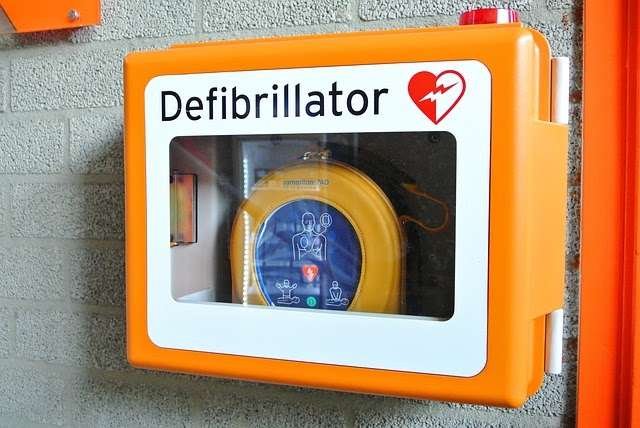 EKG/ECG Machines
This machine is required to track the heart rate or any signals from the heart. The electrodes that come with the device are placed on the patient's chest to record the heart's beat, and the interpretation is seen on the screen. ECG stands for electrocardiogram. ECG is the machine, while EKG is the name of the test executed by the ECG machine.
Basic record-keeping and diagnostic tools
These include thermometers, blood pressure monitors, pulse oximeters, computers, printers, and other accessories. These pieces of equipment are necessary for keeping records of patients for referral and inferential purposes. Patients' health history needs to be documented in a secured and proper manner. Thus, the need for these pieces of equipment. Body temperatures, blood pressures, and pulses are relevant information necessary for diagnoses and treatments. The information derived using the diagnostic equipment helps doctors determine what treatment procedures and treatments are appropriate.
Surgery Equipment
This equipment includes surgical tables, lights, forceps, clamps, pin cutters, bone chisel, etc. You cannot be short of equipment during an operation. Thus, these pieces of equipment must be available before the surgery ensues. The equipment required for surgery differs based on the type of surgery, so that you would need some specialized equipment in most cases. The patient's life is in your hands during surgery, and you do not want to take chances with it.
Water filtration system
Having good water in a clinic is necessary for many reasons. Water is needed to clean up the environment and also the equipment after use. Dirty water can be a habitat for germs and bacteria, which is dangerous for a patient's health. Sourcing water from other places can not be trusted, so the clinic must have its source. This way, it can be monitored and kept healthy at all times.
Clinics are assessed based on two criteria; the devices present at the location and the professionals on the ground at the medical facility.
Health is wealth is a re-current statement that emphasizes the importance of staying healthy above all other forms of comfort. The only way we get to enjoy the beautiful things in life is when we are healthy.
Besides eating good food, getting enough sleep, and occasionally exercising, we also need regular medical check-ups. Do not indulge yourself in self-medication or encourage people to do the same. When you fall ill, consult a professional for treatment. Always remember to visit your Primary Health Care Centre for regular check-ups.