A job market focused on practical skills has changed how companies hire employees. Tight budgets and intense competition leave little time for employee development. Applicants who immediately add value have an edge in the hiring process.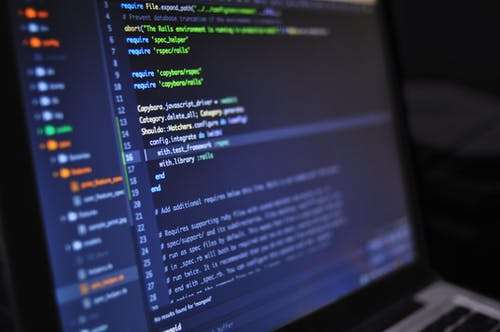 The value of a skill is often driven by scarcity. A drastic shortage of programmers is fueling a boom in computer coding schools. Various professionals with different backgrounds learn coding in an intense format, which spans 8 to 12 weeks. The perception is that these students are career changers from dying industries. However, coding has career benefits for current programmers and web development teams, as well. That outside of IT can also enhance their careers with coding skills.
Here's an overview of how learning to code can benefit you:
Existing Programmers
We must adapt to the speed at which technology changes. Innovation makes us more efficient but quickly renders certain skills as obsolete. This includes programming languages. Coding schools allow current programmers to learn languages in demand, such as Java or C++.
You will enjoy an advantage in the classroom and job search over students with little or no background. A coding school also helps you transition to different aspects of web development. For instance, an HTML programmer can learn PHP or Python to add dynamic websites to their repertoire.
As a current programmer or IT professional, you should consider:
Job Security: Current and future demand for your programming language.
Career Transition: Would you like to work more with dynamic websites or mobile apps?
Return on Investment (ROI): Can you achieve a higher income by learning a new language or updating skills over 12 weeks?
Cross Training: Web development teams bring together product managers, designers and data analysts. A better understanding of other job functions makes your team more efficient.
Career Changers
Setting yourself apart in a tight job market is difficult. Jobs that require general skills draw countless resumes that blur together. Conversely, computer coding has a sharp shortage of skilled labour. However, it would be best if you managed expectations on several levels.
Students without a college degree or previous computer training should expect to earn less. A 12-week course is not a substitute for years of programming experience, even if in separate areas.
Newbies should also expect to start with limited responsibilities. Your job offers may come from larger companies with the time and resources to develop new programmers. This may conflict with your image of working at an innovative startup.
Tip: Consider your broad career goals when selecting a course of study. What types of software applications and companies do you want to work with? Based on these answers, you can choose programming languages.
Boost Your Current Career Outside of IT
Software apps and mobile marketing are changing the way we connect. Coding helps non-computer professionals enhance the customer experience. Researchers may use software apps to display and update new findings. A money manager may develop an application for clients to view separate accounts in a single location.
In the summer of 2013, Executive Producer Elliott Broidy worked with developers so his staff could track separate crowdfunding efforts on a single software app.
Summary
Demand for programmers will continue unabated. There are several ways you can participate in this growth. Your interest in coding should go beyond income or simply find a job for a more rewarding career.