We can expect to see significant changes this year for the society. There will be new challenges for technology to deal with. Organizations, businesses and individuals will need to adjust and realign to these new challenges.
Moving towards Environmental Governance
There have been some surprising developments over the past couple of years that have seriously challenged the way large organizations and companies carry out their businesses. We had the MeToo movement, the climate crisis and the growing awareness of the problem of income inequality.
There has also been a growing awareness that issues of diversity and inclusion are not just factors for the (CSR): corporate social responsibility. It has become necessary to realign the basic principles of big companies around new sets of values which stress more than just the obligations they have to their shareholders.
Last Year, a DC-based industry group, the members of which are CEOs of some of the biggest companies in the US stated that their aim was now to give their employees and customers priority over shareholders and made a commitment to promote diversity and inclusion.
Employees working in large companies, like Amazon, are also making their voices heard, and not just about things that only concern them like when and if to partake in free spins, for instance. They are raising important issues concerning the ethical consequences of their technology. They are calling out those on the boards for their inaction. They expect these companies to make a stand on issues like climate change and other vital matters.
At the same time, companies that are invested in environmental and social impact standards and at the same time, seek to make a profit, continue to grow and be successful. This shows, therefore, that having these fundamental values can encourage growth, promote employee involvement and attract more investors.
We are likely to see more of this. Institution investors will be forced to act more responsibly. Employers will be more likely to take employee welfare more seriously and see it as an investment instead of a cost. We will see consumers taking a stand on environmental issues and other ethic issues by not using brands that don't do the same.
In the coming year, we will see the "decade of delivery". Meaning there will be a move from light-touch corporate social responsibility (CSR) as this will be vital to developing markets and profitability.
Profit equals new growth
In 2019 Uber CEO stated that the ride-hailing company would bring in a profit in 2021 on adjusted earnings, those before tax, loans and other factors. This will have comforted Uber shareholders, as they will have been sustained by increased incomes at the end of 2019. But the startup is still the place to lose money.
For example, Q2 losing $5 billion and still losing stock value throughout the last 6 months of the previous year. WeWork also learnt that perhaps some may be prepared to subsidize nonprofitable businesses, public markets are not.
Uber and other companies will have to deal with new and significant challenges in 2020, specifically the change in strategy from a focus on growth to profit. The losses Uber experienced are mainly owing to its rapid move into multiple markets. A different approach is perhaps recommended. It could be that focusing on specific areas will prove to be more successful. Areas where other big companies, like DoorDash and Deliveroo, are not operating.
Uber's model of operations makes it vulnerable in that it has no barrier to entry. It has no employees and no assets, but it is subject to central and local government regulations. However, it operates in multiple markets. We will see in 2020 many companies will have to deal with these and other challenges. They will likely have to concentrate on being small and profitable rather than substantial.
Electric cars
There was a big announcement the night before the 2019 motor show in Frankfurt. Volkswagen presented their new car that would have a significant effect on the company, equivalent to that of the Golf or the original Beetle. This is the company's first totally electric car, the ID.3. The car's hardware will be the core for 15 million cars, by the year 2028, which will include others also owned by the Company, like the Audi, Seat and Skoda.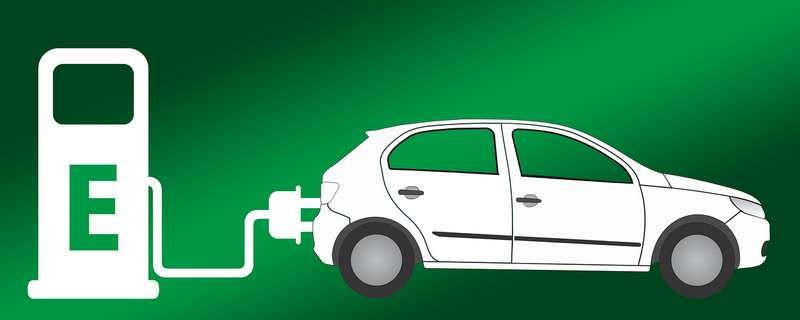 Not only is it Volkswagen focusing on the production of the electric vehicle. Most other large manufacturers are too. There are looking at producing electric vehicles that are a completely new development and will be appealing to a whole assortment of consumers. The focus is extensive from pick up trucks to family size cars and to small about town vehicles. Prices for these electric vehicles are expected to rise in Europe by 35 percent in the first half of 2020. This is in part due to subsidies given by governments in some countries like Germany. However, it does seem that the market in China, the largest EV market, is slowing down.
There are still difficulties to be resolved with electric vehicles. People are concerned with the limited number of charging stations. Also, the possibility of President Trump, who is fossil friendly, being re-elected could impact sales of electric vehicles.
Splinternet and geopolitics
With the digitization of economies brought the whole movement towards outsourcing, hiring someone thousands of miles aware to basically run your business. It became commonplace to outsource operations to, say, India. The world was getting smaller, flatter. This is mostly still true. However, there have been changes which may impact this. The rise of populism in Europe, the breakdown of US-China relations and a more isolationist stance by the United States, to name just a few. These changes may well lead to a rupturing of the internet.
According to researchers, there are five different descriptions of the internet: the free flow of data, philosophical and engineering as in the Silicon Valley version; the Brussels version which encourages freedom but puts a big emphasis on regulations and consumer protection; the DC free-market version; a Moscow version where the flow of open data is exploited and the paternalistic version in Beijing.
The many changes occurring like the added regulations from Brussels and Berlin, more requests of different governments that user data be stored on local servers, and the United Kingdom's exit from the EU to name just a few, will mean that technology and geopolitics will become more interconnected in 2020.
Engineering biology
Information technology has increased over the last 20 years. We've moved from the graphical interface to the introduction of the floppy disc to the internet, the cloud, the smartphone and artificial intelligence.
We will see developments in biology too. Biology will become more of an engineering discipline. In the 70's it was the semiconductor that was developed in Silicon Valley. Things growing in the coming years in biology will change the world in which we live.
Developments like CRISPR, genomics and the introduction of machines in learning to search out cancers will allow researchers to introduce an engineering headset to biology.
We see in medicine, for example, surgery, radiation and drugs have been the usual method of treating cancer. However, immunotherapy has been introduced in recent years and is proving successful. For instance. T-Cell therapies that treat leukaemia have already been approved by the FDA.
An engineering approach has the benefit in that disciplines like chemical, mechanical and electrical data introduce different methods.  This is not just in medicine. It is also changing the way we develop our food.  Processes are bring developed which use nature's own ability to deal with global issues such as food waste, the toxic effects of industrial agriculture and the problems of overfishing. Bioengineering can develop new materials. It is likely that as a discipline, it will grow exponentially in the coming years.