Sometimes you need a quick and easy solution for programming serial EEPROM memory chips. I think the easiest and well-known method is to use a simple programmer adapter with very few components:
This adapter is connected to the RS232 port, and there is no need for an additional power supply as it comes from the PORT pin. The adapter is compatible with JDM Programmer so that you can use its programming software like IC-PROG. Just make a couple of settings, and you are ready to go: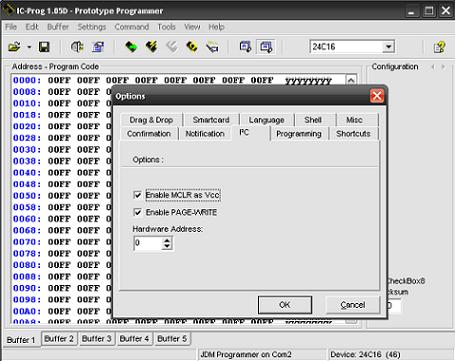 Download IC-PROG for free.