The Scrum Master in a DevOps team is the buffer between Product Owner and team members, between iterations and acceptance, and between goals and achievements. Let us see how the Scrum Master can be his best when he plays the role of a facilitator.
An effective facilitator is one who
Enables others to achieve common objectives
Is always neutral in opinions and does not take sides
Is supportive of all in putting forth their best
Promotes contribution and collaboration between team members to synchronize the common goals
Provides authority stemming from evangelizing of Scrum Values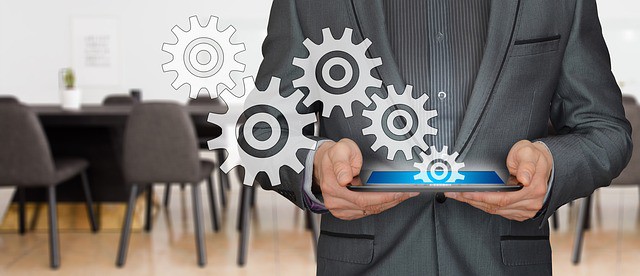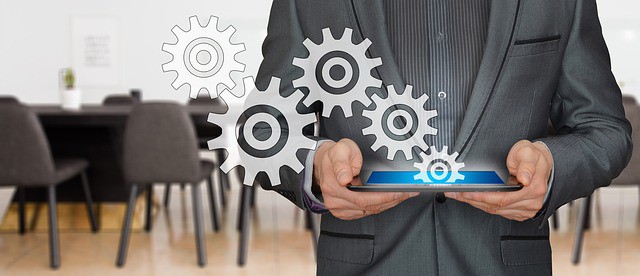 The facilitating Scrum Master enables
Collaborative and communicative relationships between team members and their environment
Implements the Scrum process with continuous evaluation, testing and process improvement
Integration and transition of the Scrum team with the enterprise
Effective and productive Scrum meets
Achievement of personal and team objectives
Common misconceptions in the SM functions:
A common understanding of the Scrum Master role is that he facilitates Scrum meets, and is responsible for the Scrum process and supports the team in process optimization. In reality, his role is crucial for the following events.
The Scrum meets are vital parts of the process, and the Scrum Master must ensure that:
Sprint timelines are strictly adhered to especially for releases of sellable products
The sprint goals are reviewed daily during such events
Sprint Planning is a forum for team members to communicate, plan, agree on, and contribute to in setting goals and timelines for the team in alignment with the Product Owner needs of Product Backlogs
Sprint Review meets to review and corrects the progress of the backlogs
Retrospectives are used for inspection, testing, and correction of progress, hindrances, etc.
The Scrum Master need not be present at every Scrum meeting. However great facilitators know how to enable the team and transition them to Scrum approved self-organized states.
If you feel you have the characteristics to be a servant leader who leads by example, then do the CSM certification and obtain a CSM Certification.
At the foundational base, one does not require experience with an organization. Certification is always a paid process, and you need to assess the training partner, their curriculum, reliability and more. For the advanced and expert level besides experience and prior knowledge, there are requirements to be met in having your skills updated at recognized training partner's courses. You will need the PDU's or SEU's awarded for skills attained to enroll for a qualifying examination conducted by the accreditation agency like Scrum.org and Scrum Alliance.
Certification through a Certified Scrum Master course is not a guarantee. It is an empowering tool that showcases your confidence, practical skills and knowledge of testing. It scores when it comes to keeping you in the race by updating knowledge and upgrading practical skills. Always be prepared for the next step in your career and arm yourself to invite the job opportunities.