Embedded systems for ocean applications comprise small, function-specific computers designed to operate in the rough environment of open water, withstand both pressure and weather, and use as little energy as possible. While the development of such technology has been ongoing for a long time, research and implementation have been stepped up due to the increased demand for ocean-based monitoring and warning systems; this demand results from the 2004 tsunami disaster. Embedded systems are also being developed for tidal power generation purposes as well as improvement of navigation systems aboard ocean-going vessels.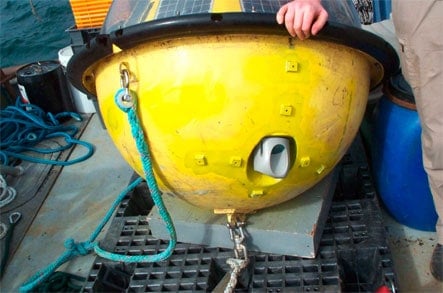 Embedded Systems for Disaster Prevention
One of the technologies that have been designed after the 2004 tsunami was a buoy that could detect disturbances or irregularities in the ocean currents; these irregularities could indicate an impending natural disaster so their early detection can significantly improve early warning systems.
The sea buoy, developed by Norway-based Nortek AS, takes measurements of wave heights and currents using acoustic Doppler technology. Apart from its sensors, each buoy is equipped with an embedded minicomputer which translates raw data from the sensors into meaningful information. The information collected is then sent out through acoustic underwater modems to the nearest receiving station.
The Nortek, AS buoy, uses very little power. Therefore, it is a great improvement upon its predecessors, which required a lot of power for operation. Moreover, the buoy is equipped with power-saving technology, making battery changes necessary only every six months.
Embedded Systems for Nautical Navigation
Embedded systems are widely implemented in navigation systems, and this is best seen in personal yachts where the navigation system is comprised of numerous embedded systems working in unison.
Global positioning system (GPS) and global system for mobile communications (GSM) are used to communicate and help determine the vessel's path. Sensors monitor the condition of the vessel, ensuring that it can fully function. Even the control panel, used to steer and direct the vessel, is an embedded system in itself.
Embedded Systems in Power Generation
Embedded systems are also used in tidal power generation initiatives.  There is such a pilot tidal power station located north of Cornwall.  This station is equipped with an industrial computer for operation control.  This has two powerful computer processors and an extensive database of measurement values remotely accessed via a wireless local area network (WLAN).  A 24-volt battery powers the system.